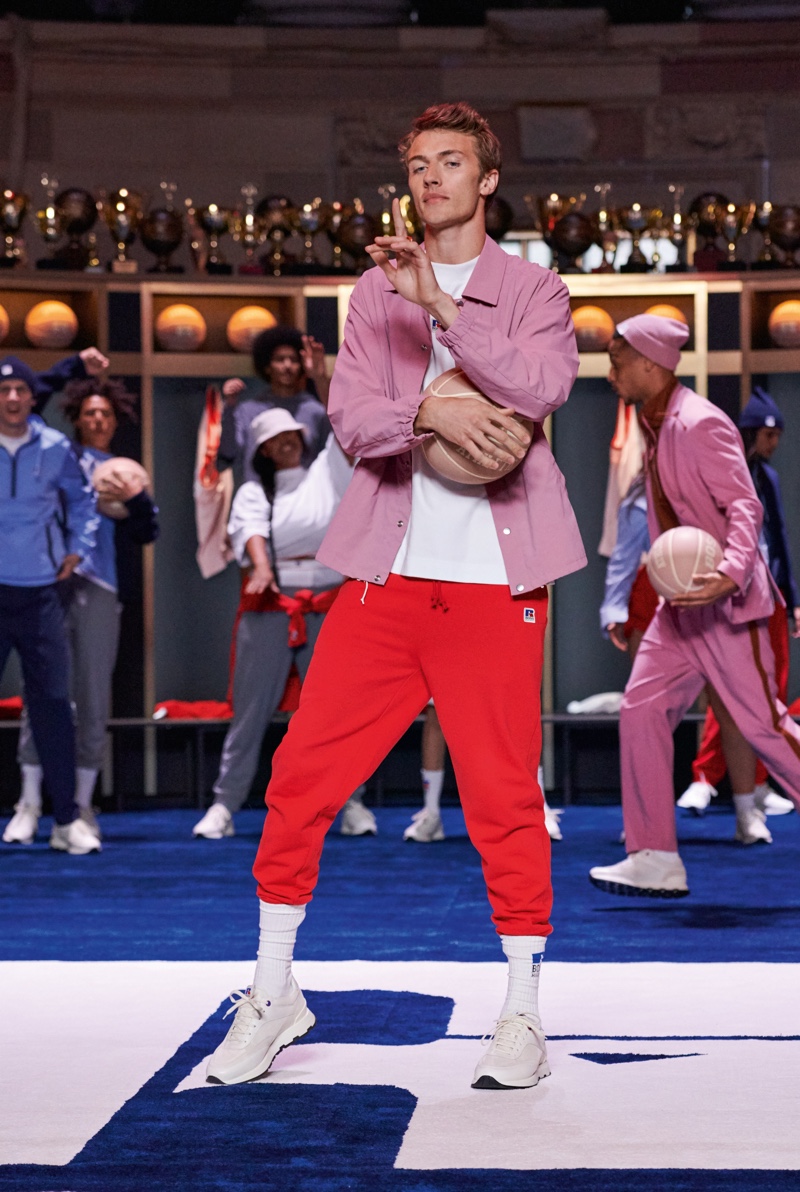 BOSS celebrates its latest collaboration with a digital launch party. The German brand receives a sports-infused style inject for spring by partnering with Russell Athletic for a new collection. A retro-inspired aesthetic lays the groundwork for the range that features a mix of off-court staples. Standouts include hoodies, jackets, joggers, sweatshirts, and tees.
Related: Li Yifeng Returns for BOSS Spring Campaign
The BOSS x Russell Athletic collection's energy is front and center, with a locker room and basketball court, which provides the stage for the brands' all-star team. Models, entertainers, and social media influencers come together in red, blue, gray, and pink shades. Celebrating a game victory, the incredible cast includes Keith Powers, Lucky Blue Smith, Luvanthony, Miles Richie, Geron McKinley, Alton Mason, James Baek, Jase Battiste, João Knor, Trystin Valentino, Alan Soule, Jordy Ortiz, Hao Yun Xiang, Johari Dramiga, Louis Mayhew, Mohammed Diomande, Olajuwan Anderson, Liam Kelly, Tyrell Hampton, and Senyao Chen.
BOSS x Russell Athletic Collection