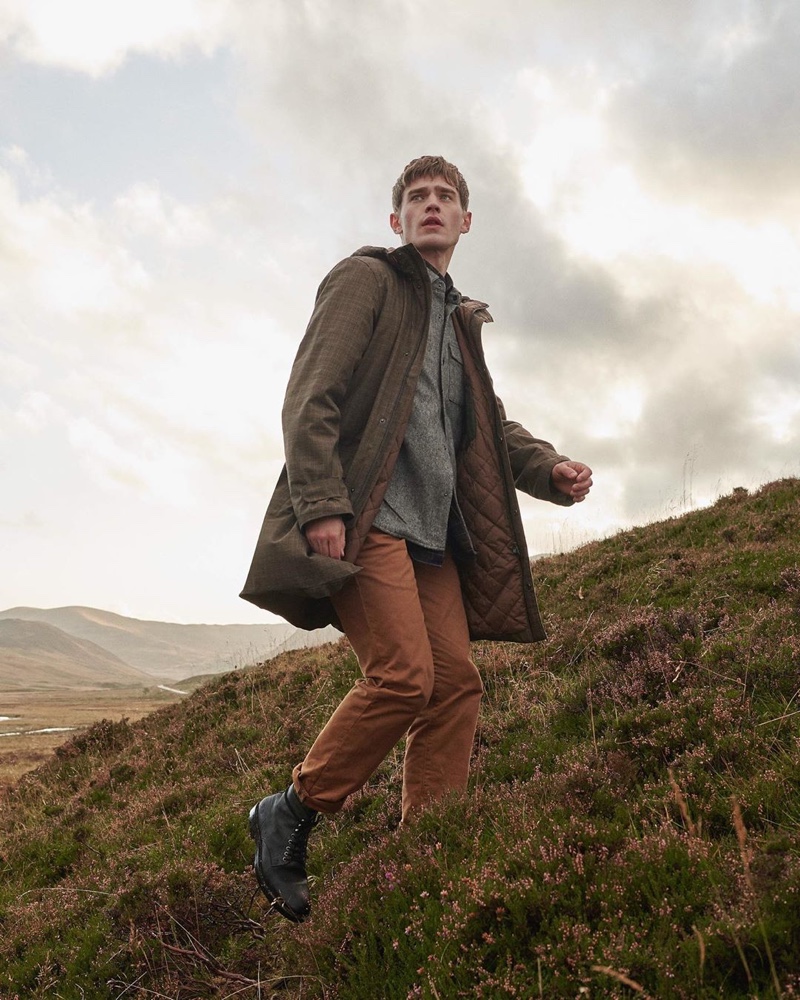 Whether it's a luxurious, classy style that fits you best, or a more basic, comfortable casual style that you are looking for, Barbour's fall-winter 2020 Tartan collection is well-rounded. Approaching the new season, you can keep warm and stylish in any of Barbour's well-fitted menswear. There are coats, or you can wear any of the brand's stylish shirts, even after the outside chill is long gone. Layer up or keep your outfit light with something like their Ferryhill Shirt.
Related: Barbour Celebrates Its Heritage with Fall '20 Shirt Collection
Barbour Tartan Fall/Winter 2020 Collection
If light, plaid patterns catch your eye, Barbour's new tops are the perfect completion to any of your fall outfits. If a sleek, no-pattern outfit suits you more, this collection has everything that you need. Expertly crafted Chelsea boots from Barbour's mainline are available to dress up an entire outfit instantly. All in all, the heritage label is known for its effortless looks, offering positive additions to your wardrobe, whether you lean towards casual or classy.