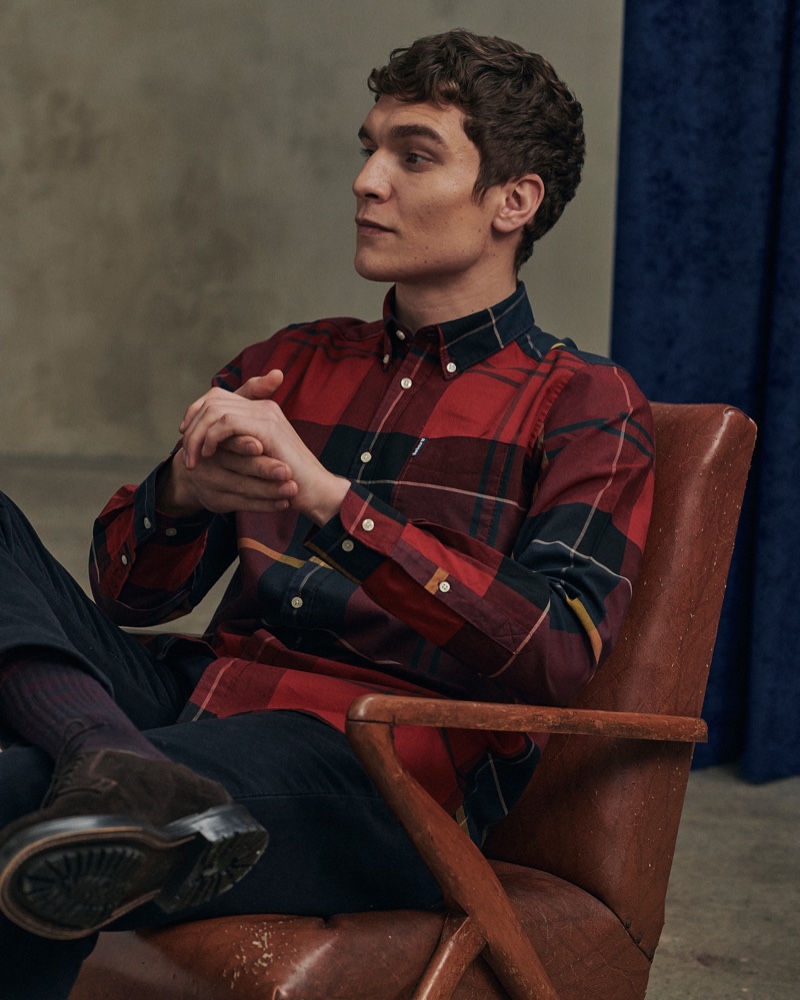 When it comes to classic menswear styles with rugged undertones, you can't go wrong with Barbour. The heritage brand unveils a preview of its spring 2021 Tartan collection. For the occasion, Barbour enlists the help of model George Admiraal. Embodying the label's quintessential man of relaxed style, George dons must-have pieces for the season. The British model inspires in sleek clothing, such as Barbour's tailored tartan shirt, which features primarily red and darker complementary tones.
Related: Alex Embraces Coastal Style in Barbour
Taking to a stripped-down studio, Barbour highlights its practical and straightforward approach to spring. Time-tested articles like its waxed cotton jacket stand out with tartan trim. If you're looking for a bolder splash of pattern, you should take notice of Barbour's half-zip pullover, which features a tartan lining around the neck in addition to elbow patches.
Barbour Spring 2021 Tartan Collection Preview