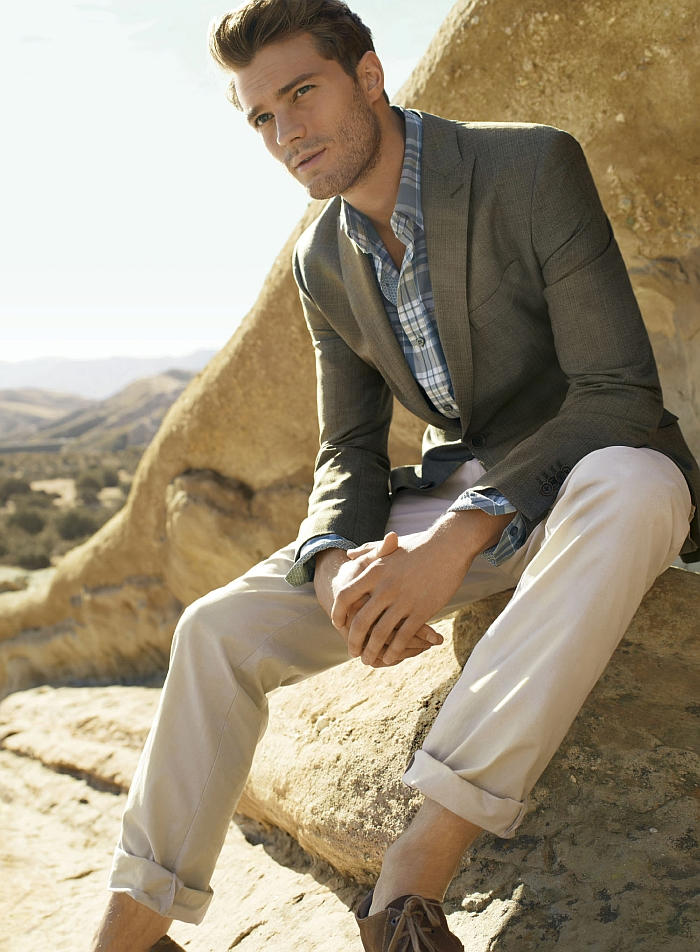 Banana Republic cast Jamie Dornan as the star of their spring 2011 campaign. Photographed by Peggy Sirota and styled by Lori Goldstein, the spring campaign Journey in Style takes into account the course of discovery with a timeless road trip that takes this season's cast, which also includes Angela Lindvall to California's Vasquez Rocks. Accompanying our initial look at the campaign, we have a brief Q&A with Jamie, courtesy of Banana Republic…
What are your spring must-haves this season?
Jamie Dornan: A good pair of chinos. Lots of plain white t-shirts.
What's in your bag when you travel?
Jamie: As above, plus two pairs of converse and a camera.
Do you have any travel plans for spring?
Jamie: Spend some time back home in Ireland.
How would you describe your individual style?
Jamie Dornan: Scruffy, classic.
Tell me about your experience shooting…any reflections, fun stories, favorite moments, etc.?
Jamie: Lots of fake sun tan to make me look "alive" and great breakfast burritos!