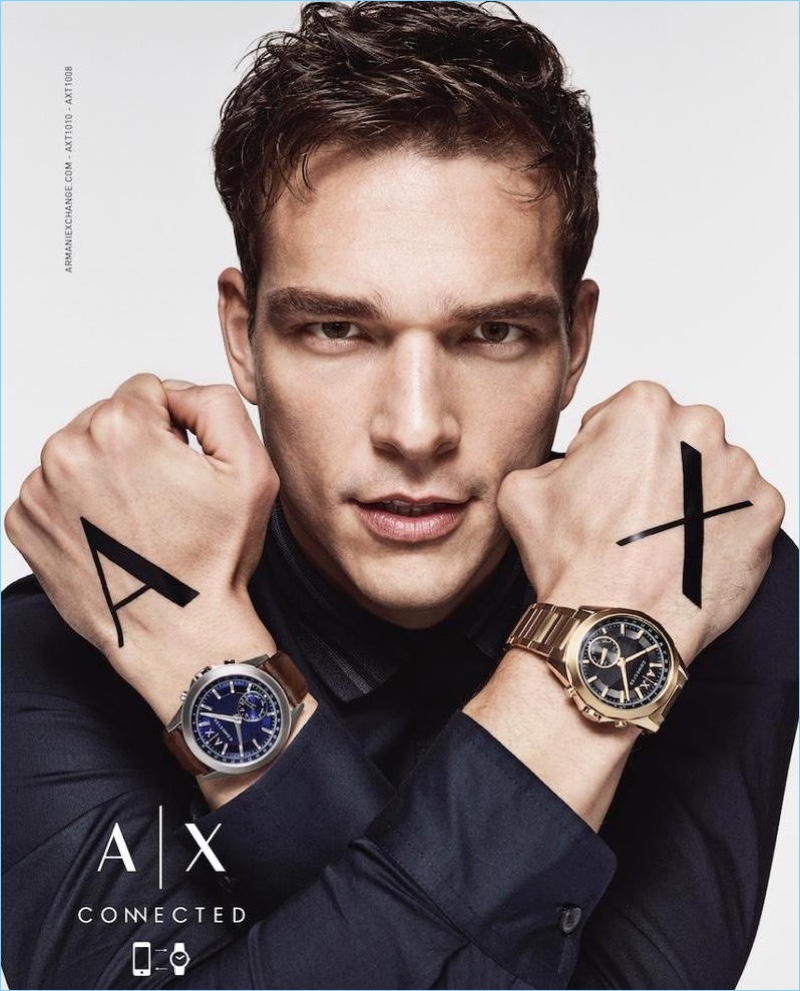 Alexandre Cunha throws up his wrists for a new campaign. The Brazilian model stars in a fall-winter 2017 advertisement for Armani Exchange. No stranger to the brand family, Alexandre also appeared in a 2013 Emporio Armani ad. Fast forward to today and Alexandre still has a special spark in front of the camera.
Related: Martin Garrix Rocks Armani Exchange for New York Event
Photographer Sabine Villiard delivers a fun campaign for the label. It evokes an upbeat tone as Alexandre fans out with face paint. Meanwhile, Alexandre showcases Armani Exchange's current range of watches. Always on the cusp of the trends, the brand offers both classic watches and smartwatches.
Armani Exchange Fall/Winter 2017 Men's Watch Campaign