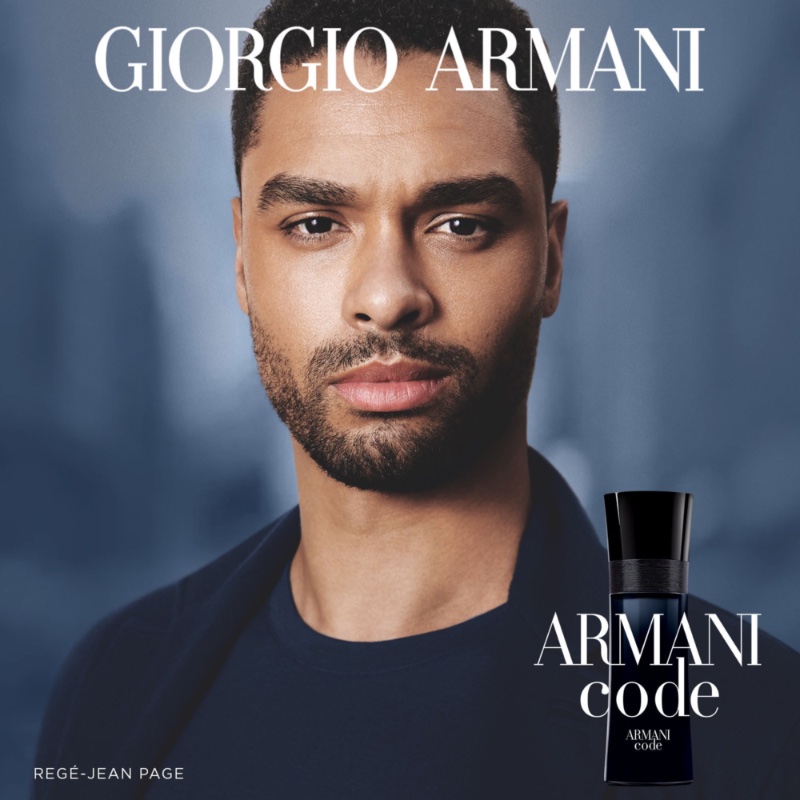 Giorgio Armani has chosen actor Regé-Jean Page to star in its latest campaign. His breakthrough role as the Duke of Hastings in Netflix's Bridgerton made him a household name, and he is now the perfect representation for their iconic fragrance cologne Armani Code. The face of modern masculinity, Page embodies self-awareness and balance, both core values of this renowned brand.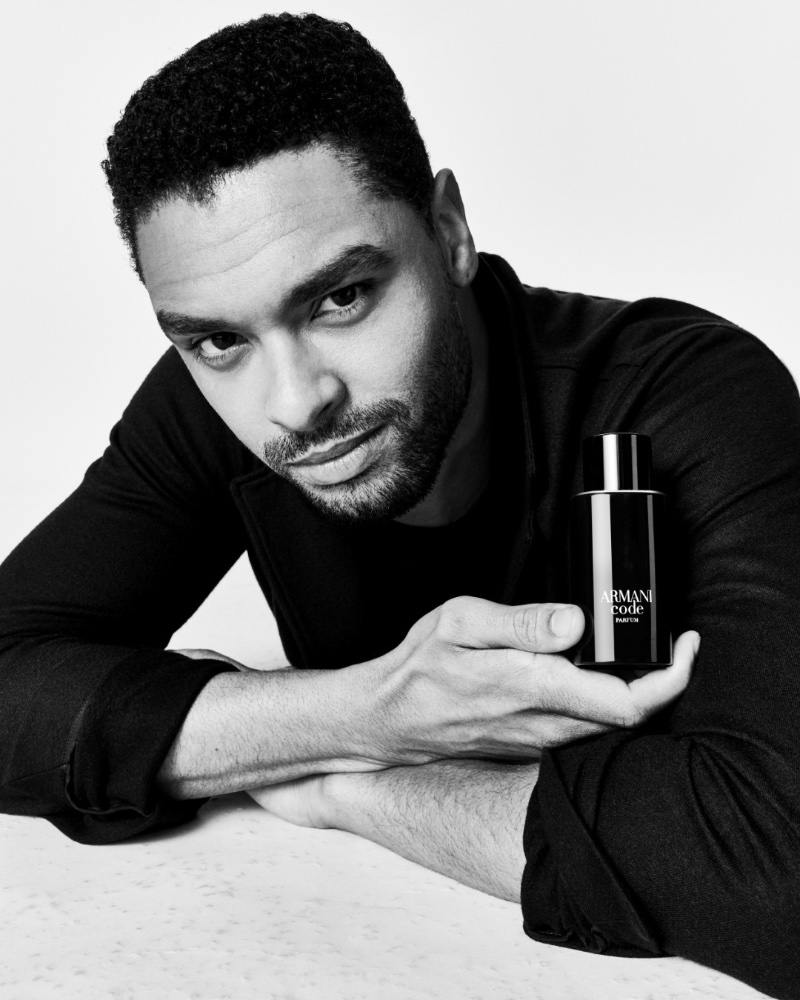 Regé-Jean Page for Armani Code Advertisement
Delving deeper into the beliefs he holds in common with Armani Code; Page emphatically states, "It's only through connection with others that we can learn about not only ourselves and our own capabilities but the world we live in and the infinite possibilities around us."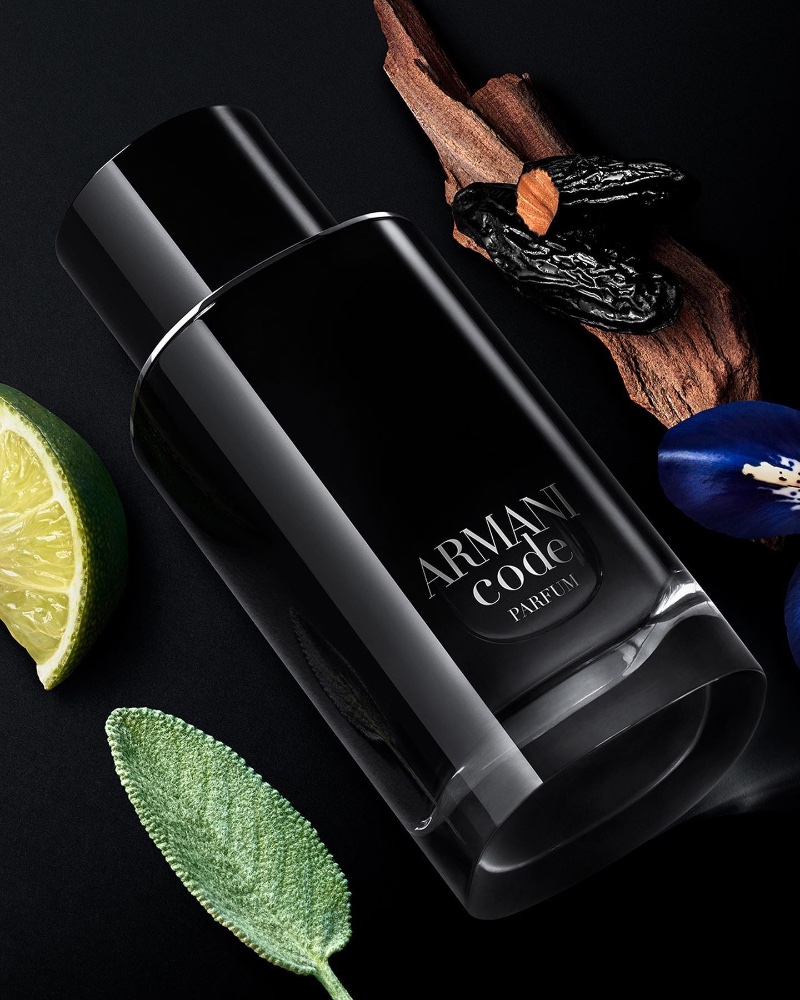 Armani Code Parfum Notes
Armani Code embraces modernity as a refillable parfum that captivates the senses. This modern and sophisticated men's cologne combines aromatic notes of bergamot, lemon, olive tree blossom, guaiac wood essential, and tonka bean to create a unique scent that lingers throughout the day.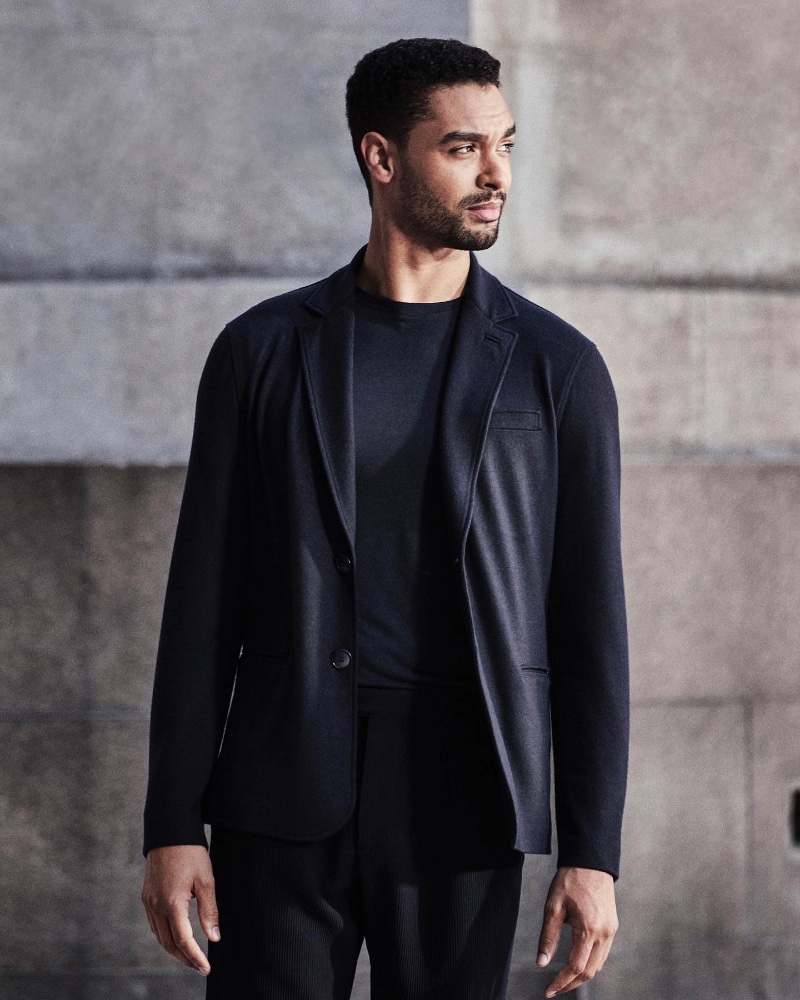 Armani Confidence
Armani Code's bold yet subtle aroma creates an aura of confidence and sophistication, which makes it perfect for any occasion. The combination of these ingredients creates a refreshingly crisp yet warm fragrance. Whether you're headed to the office, on a date, or out with friends, Armani Code perfectly conveys your modern masculinity.
The Modern Armani Code Cologne
The latest Armani Code campaign celebrates equilibrium and introspection, two ideas defining this invigorating cologne. With Regé-Jean Page as its face, Armani Code is the epitome of modern masculinity and a must-have for anyone who wants to exude confidence and sophistication. Page explains, "The new Armani code is more intense, somehow fresher, has more elements that give it a wider expression."