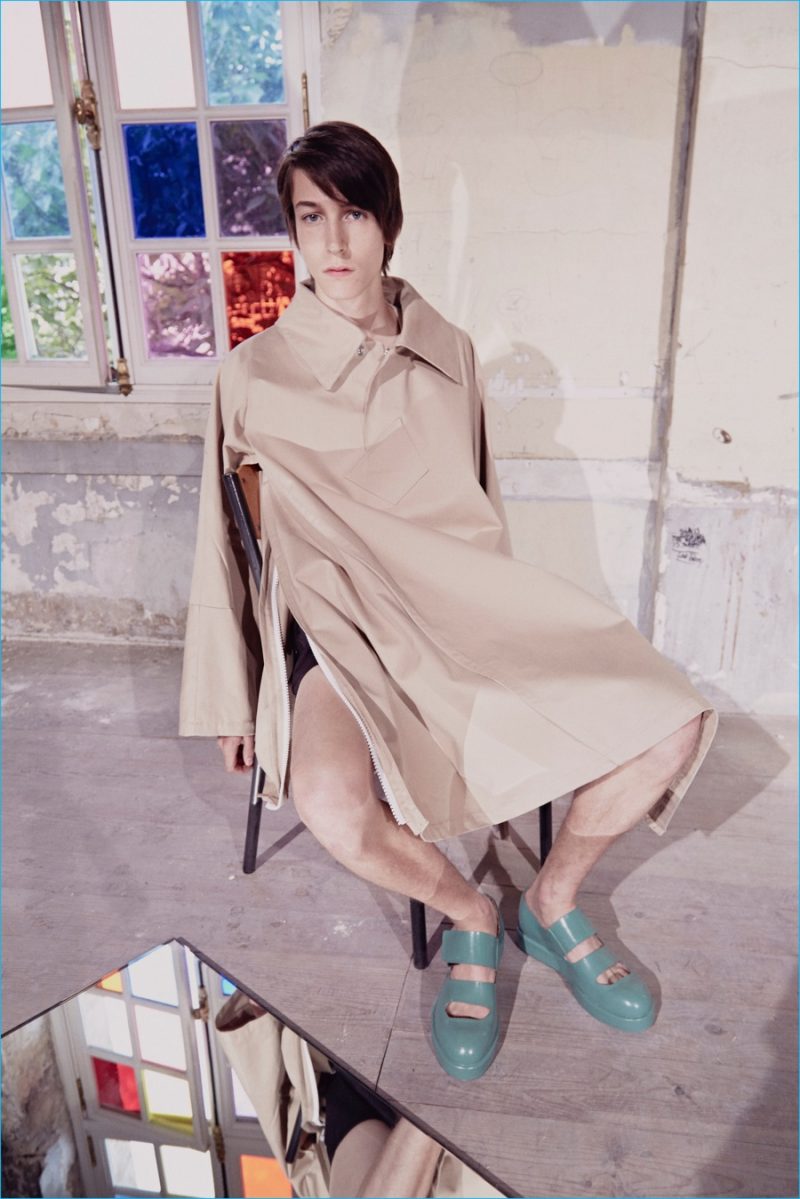 Following a season of retro aspirations, Acne Studios turns to a simple inspiration for spring-summer 2017. The Swedish summer conquers the heart of Acne's latest collection. Creative director, Jonny Johansson, shares, "This is a fresh take on menswear at Acne Studios, one that is very crisp and clear."
Johansson continues, "I was thinking about how empty Sweden is in the summer, and also how romantic. We looked at tents, thought about nostalgia, and also considered how to evolve the waterproof jacket." The results include a lineup that earns its character from oversized shapes, stripes, and checks.
Acne Studios Spring/Summer 2017 Men's Collection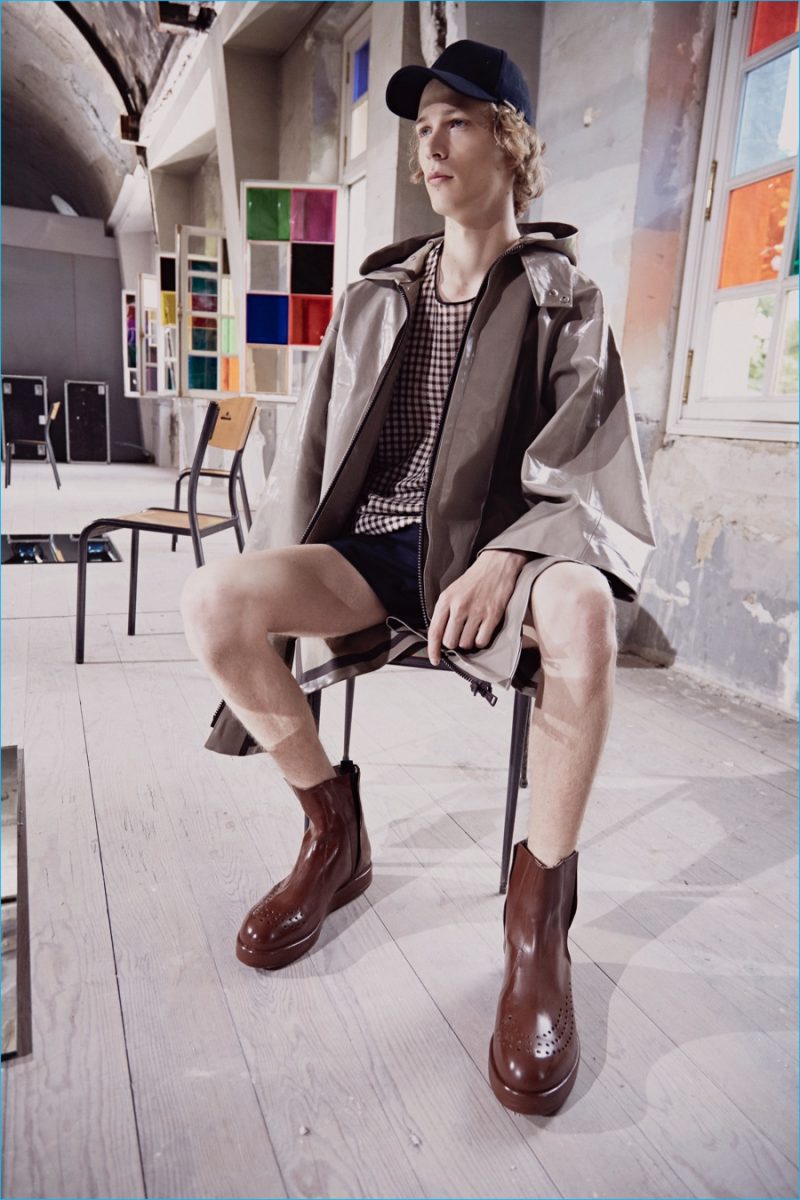 Acne finds its silhouette hero in tents with parkas cut as of from old tents and zip-up waterproof jackets boasting an A-line finish, similar to that of a tent. Johansson also tries his hand at summerweight knits that capture the nostalgic spirit of vintage bathing suits. Rounding out the collection, voluminous trousers, gym-cut shorts and rubberized footwear added to Acne Studios' quirky charm.