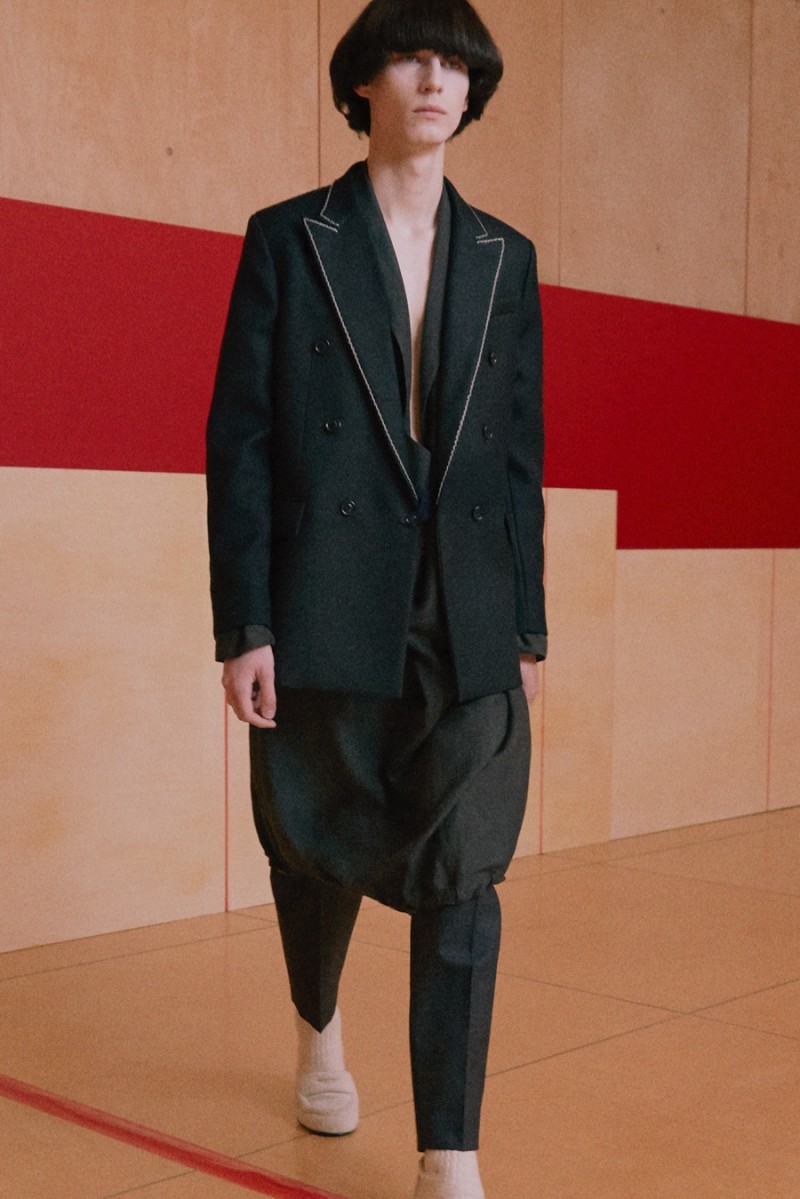 Acne Studios dreams up a magical mix of references for its fall-winter 2016 men's collection. Creative director Jonny Johansson explains, "The collection has a magpie quality for me. I have taken strands of Swedish folklore, the uniform of a practicing artist, the beauty of 1940s tailoring and found a common language between the three." Johansson continues, "The music gave me additional texture to play with and the quiet quirk of the collection rides with the soundtrack."
Playing with the constructs of the norm, Johansson turns out pieces like a boxy double-breasted jacket that mirrors the classic peacoat. Embracing unassuming tailoring, the collection has a certain ease and eccentric quality. Fitted knitwear follows the natural lines of the body, while proportions are balanced with a mix of long and short.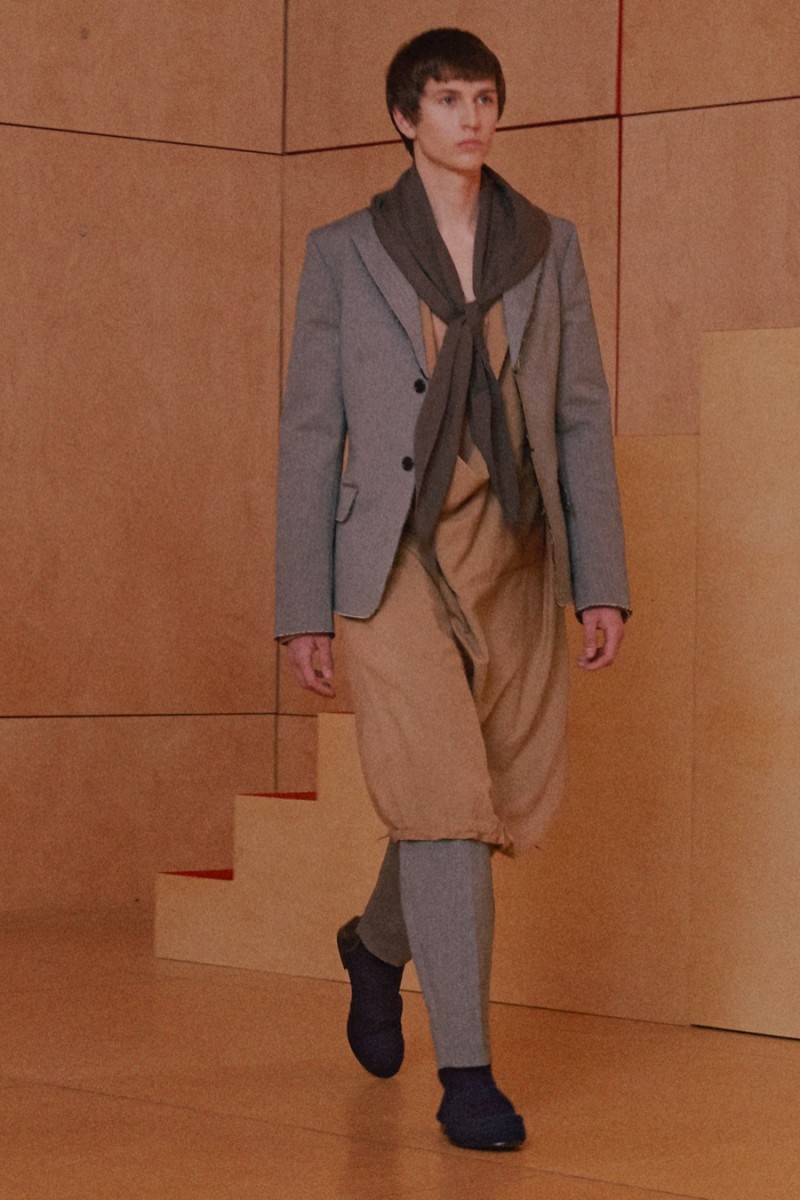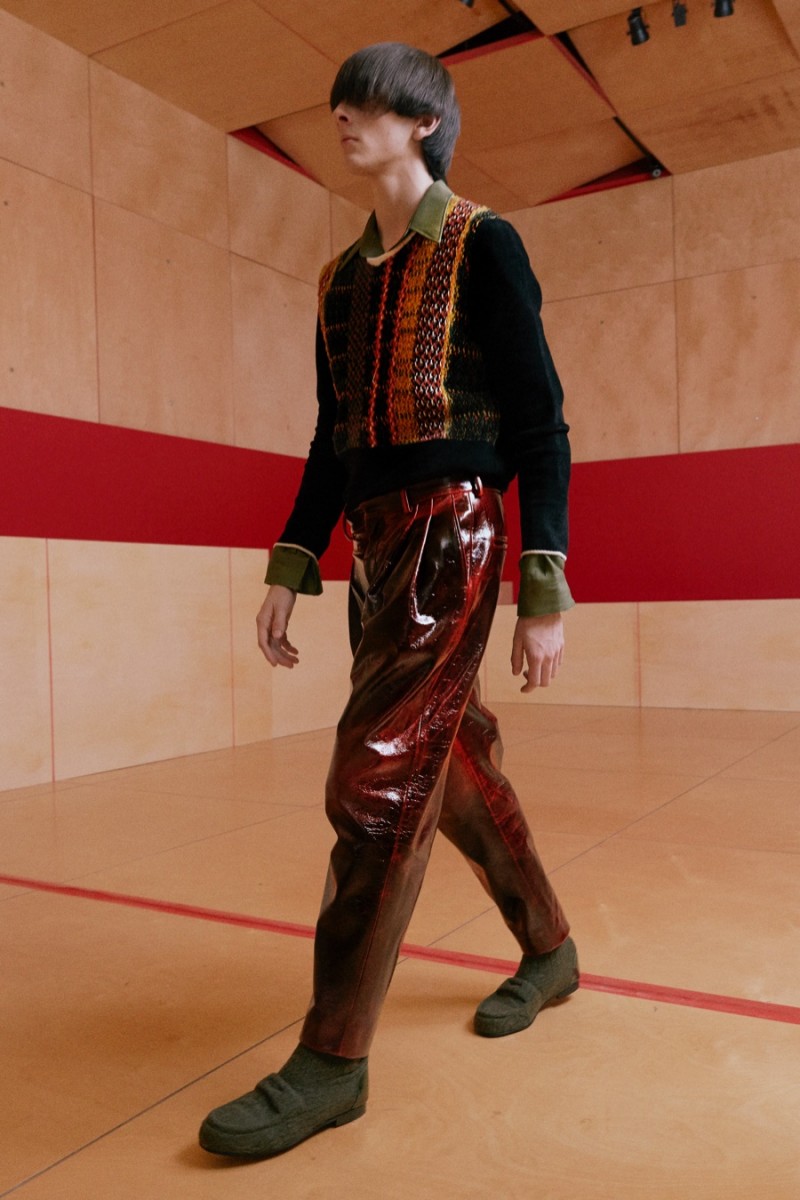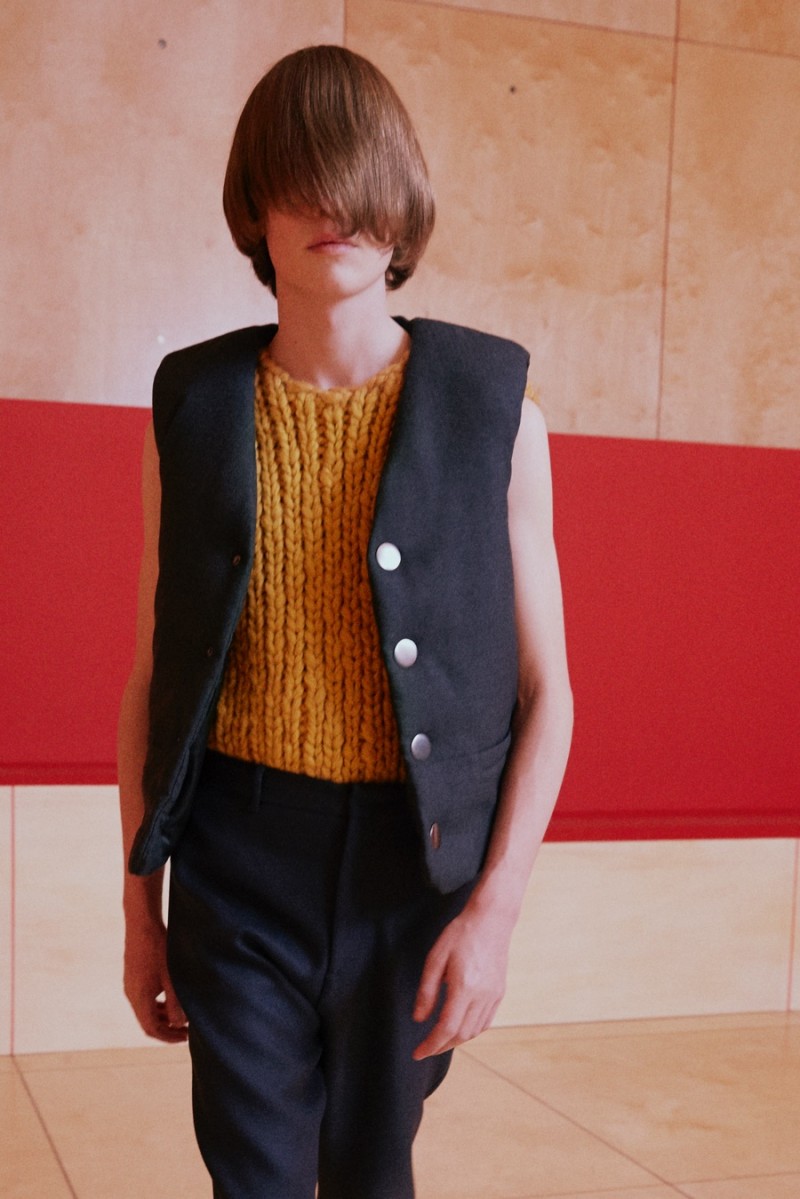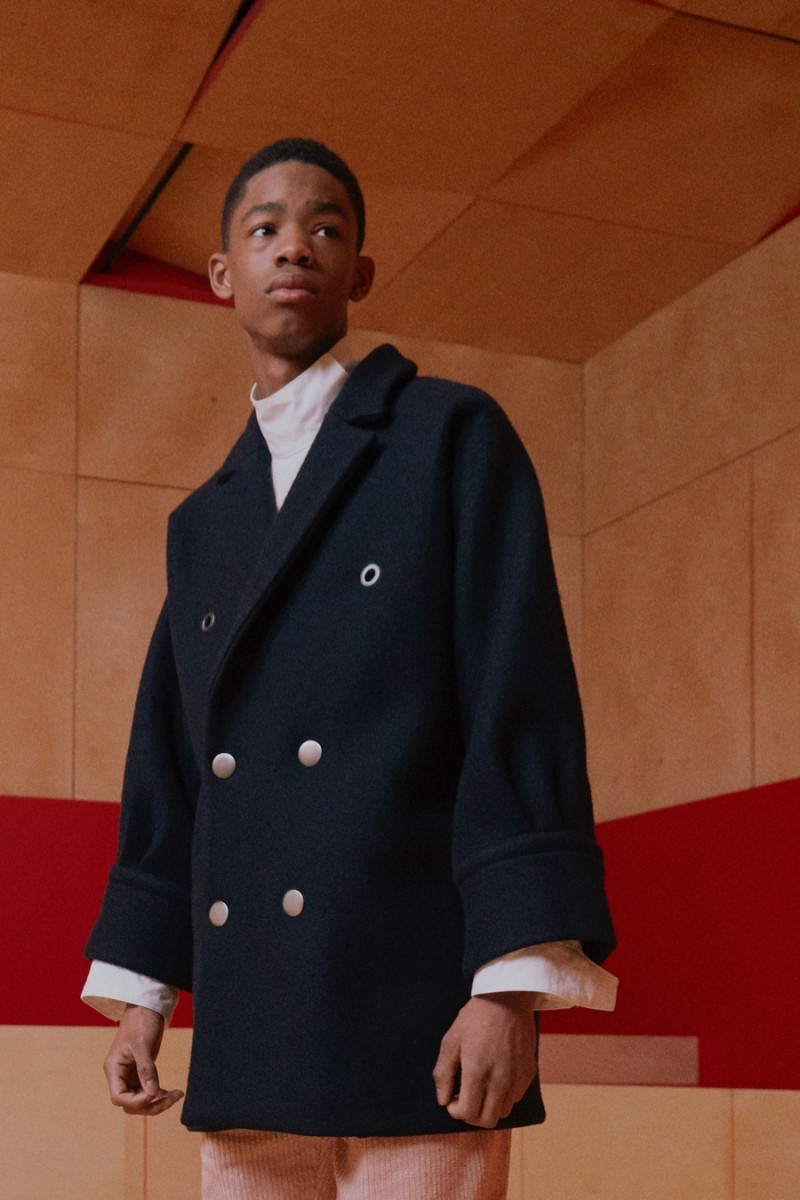 Acne Studios Fall/Winter 2016 Men's Lookbook
Enjoyed this update?