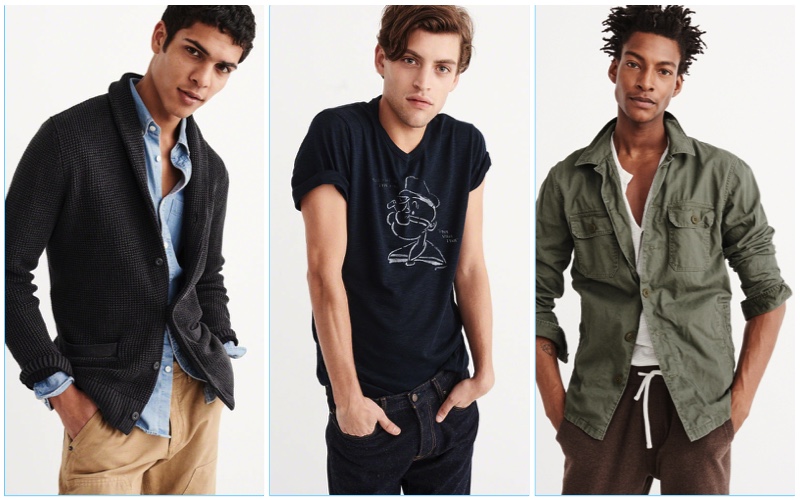 If you're ready for a little spring in your step, look no further than Abercrombie & Fitch. The brand is ready for the new season with plenty of new men's arrivals. Offering a fresh youthful spin on classics, Abercrombie & Fitch's selection includes endless style options.
Related: Matthew Hitt Takes Comfort with Abercrombie & Fitch
Spring standouts range from a military shirt jacket to a hybrid design, which tackles the bomber jacket and cardigan. Graphic t-shirts, crewneck sweaters, and smart shirts contribute to a lineup of additional must-haves. Shop the featured selection and more on Abercrombie.com.
Shopping Style Edit: Abercrombie & Fitch Spring 2017 Men's Arrivals