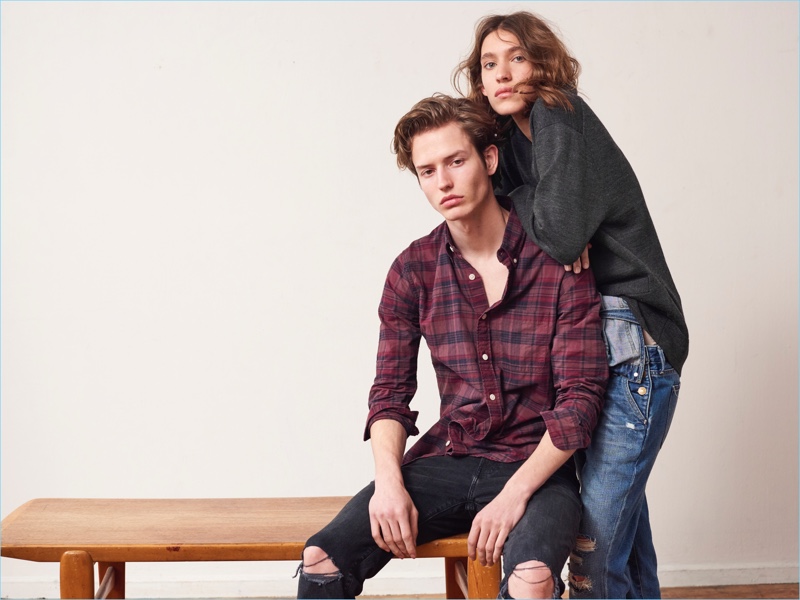 Abercrombie & Fitch revisits its denim for its next move in a fresh direction. Just in time for fall, the brand takes a detailed look at its denim for the first time in fifteen years. Examining every aspect, Abercrombie & Fitch's denim styles have been re-designed and re-named.
Related: Surf's Up | 5 Board Shorts from Abercrombie & Fitch
A clean aesthetic showcases minimal branding and back pockets with no stitching. Focusing on durability, men's premium selvedge denim now includes stretch. Moving forward, Abercrombie & Fitch's styles include Felix, Langdon, Rustin, Kennan, and Kilby.
Felix is slim from top to bottom with the slimmest fit of the collection. Meanwhile, Langdon offers a classic slim fit in comparison to Rustin's roomier fit through the thigh with a tapered finish. Finally, Kennan offers a classic straight fit, while Kilby adds a bootcut leg.
Abercrombie & Fitch Denim Relaunch