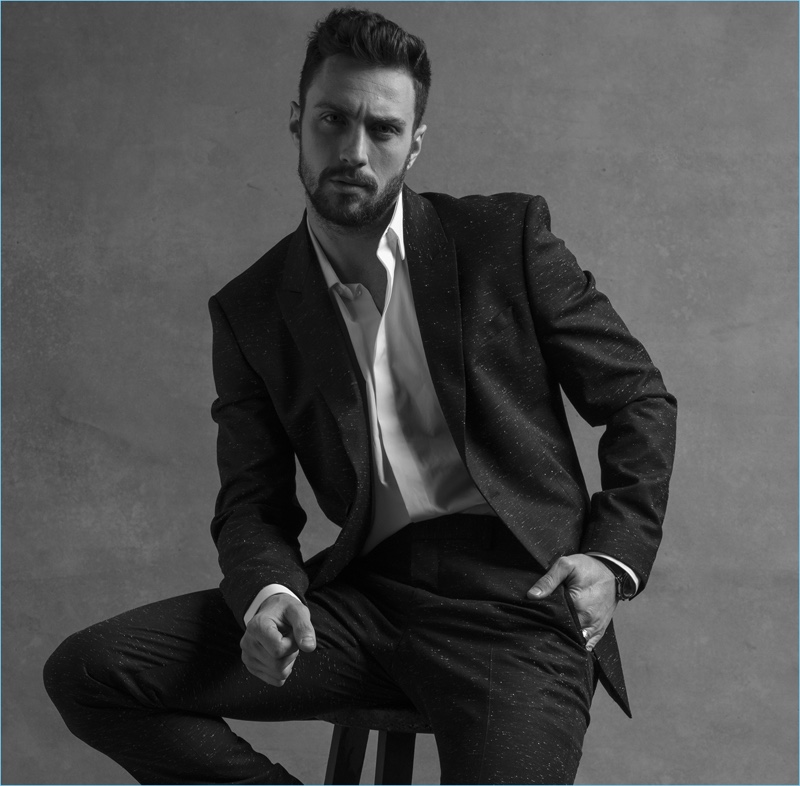 Aaron Taylor-Johnson is Givenchy's new leading man. The French fashion house enlists the British actor as the face of its Gentleman Givenchy fragrance. The new fragrance and campaign makes its debut in August 2017.
Romain Spitzer on Aaron Taylor Johnson for Gentleman Givenchy
Givenchy Parfums chief executive officer Romain Spitzer talks to WWD about the choice of Taylor-Johnson. Spitzer shares, "Firstly, because he is an artist we like a lot, because, in fact, he knows how to do everything."
Related: Aaron Taylor-Johnson Covers C for Men, Photographed by Wife
The executive continues, "He is capable of playing in blockbusters, in art house films. He is able to act in major roles…and lighter roles, parodies and more intense parts."
Spitzer gushes about Taylor-Johnson's many talents. He exclaims, "He knows how to dance. He knows how to sing. He's funny, intense. He is very nice and has an energy that we like a lot." Spitzer says, "For me, his personality is a mix of elegance, charisma, generosity and singularity."