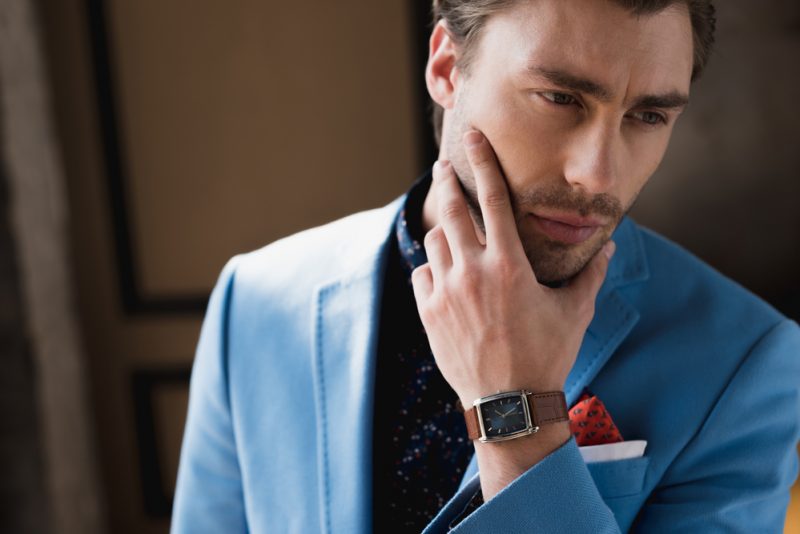 In this age and time where everyone owns a smartphone and can quickly check the time, the need to own a wristwatch is almost nonexistent. The question remains, "why do I need a wristwatch if I can simply check the time on my phone." It has quickly become old-fashioned to a lot of younger people. 
However, wearing a wristwatch is beyond just helping you know the time, and it is one of the essential details for every man's fashion. Men's wristwatches are always on the rise, with new features, technology, and attention to detail to suit every man's fashion sense. An example is the Richard Mille Watches and many other watch designers putting in the work to ensure wristwatches that used to be a vital tool does not become obsolete in a twinkle of an eye. 
Should a modern man still wear wristwatches? Yes, he should. And this article highlights some important reasons why:
1. Watches are Convenient
While your smartphone could quickly tell you the time, sometimes, all it takes to keep you punctual is that tool on your wrist. Yes, you have a phone, but you would have to pull it out every minute you have to check the time, which is not convenient. If you were in a hurry to get somewhere, taking out your phone every minute to know what the time says could get tiring and almost frustrating. It could also make you look desperate and much of a concern to others on the road.
Not everyone would be comfortable holding their phones all through a journey, as they could lose it along the way. With a wristwatch strapped to your wrist, you can easily steal a glance to know what the time says. That is a more classical approach. 
During meetings or a date, it would be not polite to pull out your phone every minute to check the time, when you could check your wrist without anyone noticing. There are many other instances, but the conclusion is that it is more convenient anywhere and anytime. If you are struggling to pick a watch, consider hunting down one of the Seiko 6138 chronographs. These mechanical masterpieces are classics and if you manage to snag one for a good price, it will definitely be appreciated.
2. Watches Improve Your Style
For most men, style matters a lot, and completing a style with a wristwatch could be that cherry on the cake that makes you look more stylish. Besides looking more modern, you look more put together like you have got your whole fashion game on a 100. Beyond being a tool to know the time, wristwatches are considered a style piece and decoration to suit your outfit. They might not be trendy or innovative, but they are often noticed, especially when paired perfectly with an outfit. Unlike women's watches and jewelry, men hardly get to wear accessories, so why not embrace wristwatches as one of your best-owned accessories to switch up your style? Speaking of the style, how about having something on your wrist that fit every aspect of your life – in fashion? From Ocean to the Office and even while hanging out with the friends, Bausele's Oceanmoon has got it all covered. The fine makers of limited edition watches have released a new edition to their much-loved timepiece collection, i.e., Oceanmoon, and you want to check these out.
3. Watches Embody Craftsmanship
Wristwatches are a piece of art showing the maker's craft in its exquisite look. For some wristwatches, it is not just a piece of art but tells a story of tradition and history and possibly, of the craftsman. Some wristwatches are made with more than one craftsman working on it for months, to ensure it comes out as stylish and appealing as ever. So, every time you wear a wristwatch, you wear a piece of art and embody exquisite craftsmanship. 
There are so many wristwatches out there that probably do not fit into this narrative, but there are also some of the best ones that you won't resist a second glance at.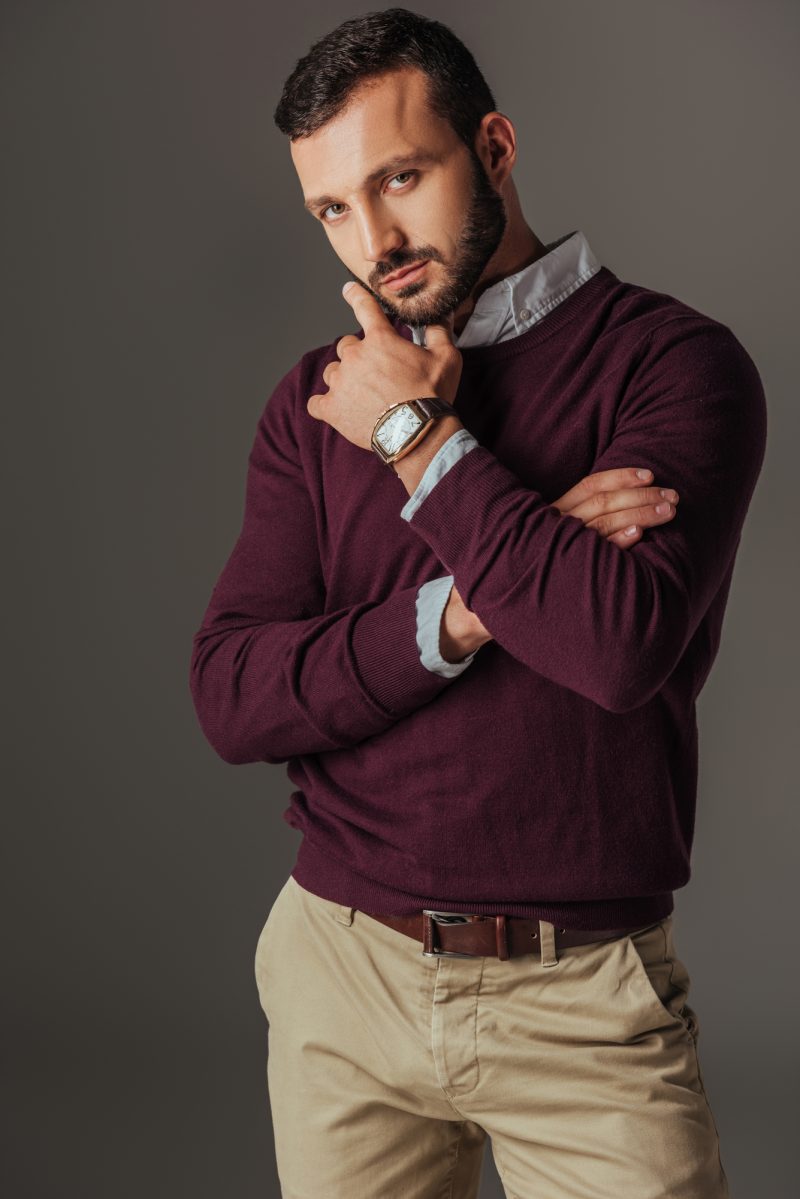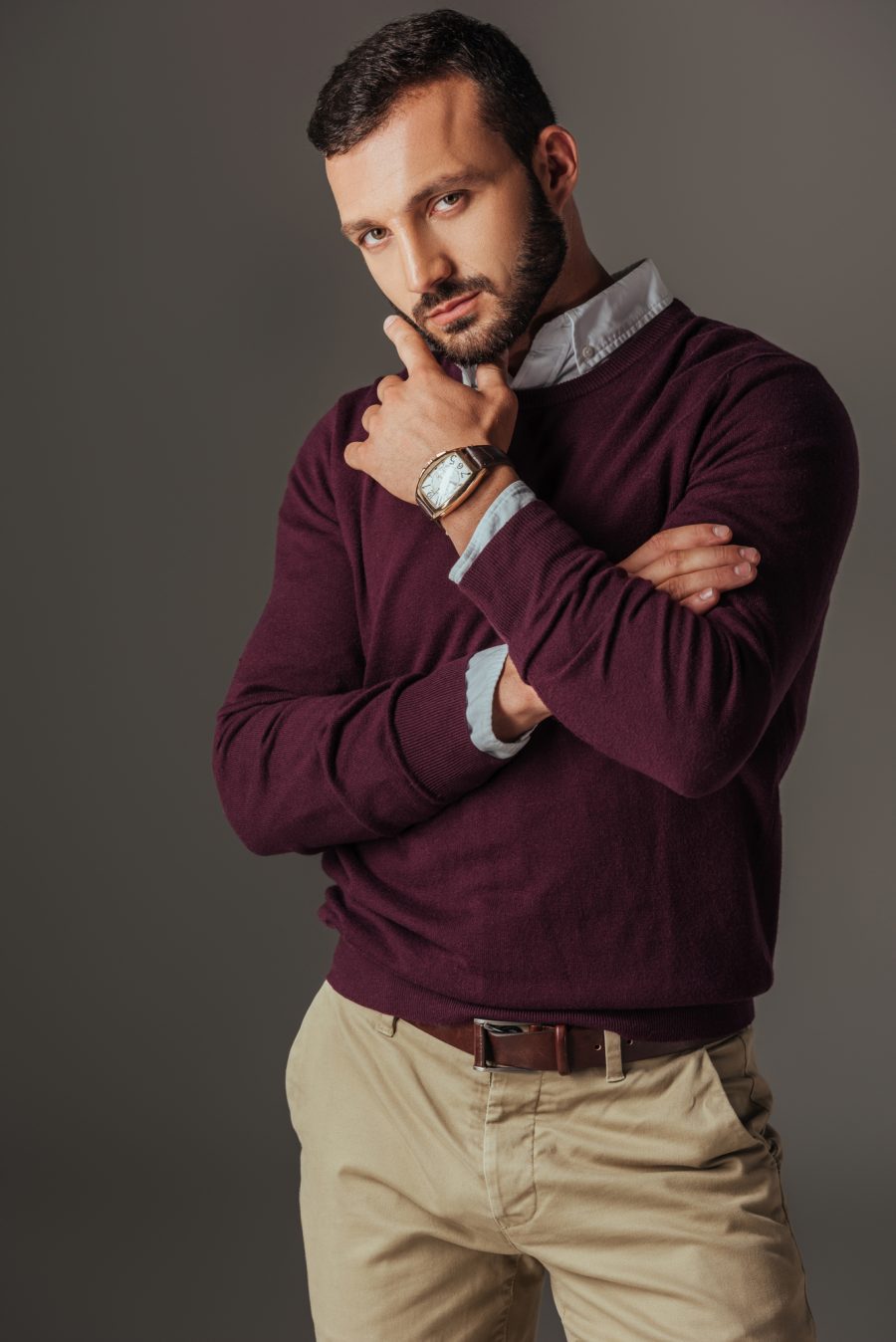 4. A Watch is an Investment
You don't buy a watch and wear it once; you could wear it for as long as you want or as long as it lasts. Like every other form of investment, you want to be sure it is worth it by getting a good return on your money. Just one wristwatch can be used for an extended period and matched with any style of preference- a suit, a jean or a tee, whatever works for you. Wristwatches are functional and could serve as a fashion statement. For every wristwatch owned by a man, there is often an emotional value attached to it. Just like investing in cars, investing in wristwatches do bring some people some sort of fulfillment. 
5. Watches Enhance Your Branding
Wearing a wristwatch could also be a great way to polish your branding. Virtually everyone knows that you are mostly addressed by how you dress, and this could apply here with your decision on whether or not to wear a wristwatch. Most stylish men never go out without a wristwatch to complete the look, so it looks very odd when someone shows up without a wristwatch. Something looks off about that look, and if you look closer, you would realize that it is the absence of this accessory. It might seem little, yet it is significant. 
Wearing a wristwatch could also change the perception other people have of you. It would undoubtedly make you look more time conscious and as someone who takes their life and career seriously. Going about without a wristwatch could make people have the impression that you do not care about time. The first impression does matter, and a wristwatch could be that one thing that gives people a good vibe about your personality.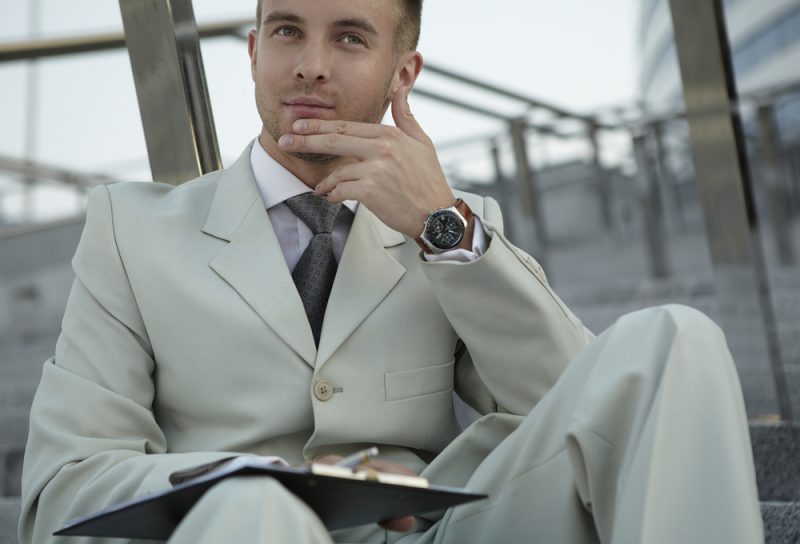 6. It Helps Keep Your Priorities in Order
Time is a necessary factor in the world today, as everything we do thrives on it. We always need to know what the time is saying and how long it is spent doing a particular thing. A smartphone could help with this. However, using a wristwatch only tells you the time and does not entice you to check something else. Your smartphone would pull your attention to a missed call, an unread email, a webpage, a message from a friend, or even something as insignificant as your gallery. With a wristwatch, you can cut the distractions that come with merely checking what the time says. Owning a watch could keep you away from your phone longer, especially if you try to cut your phone-time. Checking the time would no longer be an excuse to pick up your phone while busy when your wristwatch could do that.
7. An Excellent Wristwatch Could Signify Adulthood
Most men, when they get to a particular age group, begin to get wristwatches as gifts because people expect them to value and make the best use of them. An excellent wristwatch costs money, and wearing one shows you are an adult enough not only to afford one but also to appreciate one when given. Like every other property you own, you would be compelled to take care of this accessory, which unconsciously gives you an added responsibility. Adulthood has a lot to do with being responsible for yourself and the things in your care. You would even begin to notice other people with wristwatches and perhaps the brand they are wearing. While owning and wearing a wristwatch isn't what makes you an adult, it adds a little touch to your adulthood status.
8. A Piece of Attraction
Wearing a wristwatch not only makes you look stylish but also makes your complete look appealing to others. The wristwatch is one of the things a woman notices when she steals a glance at a man, which comes right after the shoes. It could also be a great conversation starter; the admirer could complement your wristwatch and ask you about the brand. Interesting conversations could follow, and you just might be creating a long-lasting relationship that could be beneficial in the long run.
Characteristics of a Good Quality Wristwatch
Everyone has their taste and style in a wristwatch, so it would be a little difficult to point out what is good or bad for anyone. It is about craftsmanship, and to some others, it has more to do with the cost or just the brand name. However, regardless of what your personal preference might be, there are a few key things to look out for before settling for a wristwatch. Below are some of them:
At least made of stainless steel with a PVD coating

It has a sapphire glass, which is clear and scratch-free despite regular use

It has a quartz movement or a certified mechanical movement

It is at least 3 ATM waterproof

The strap, which could be leather or steel, fits well with the watch case

It has a nice finish
Conclusion
The invention of smartphones does not mean we should throw away some old fashion sense like wearing a wristwatch. Just as smartphones are evolving, wristwatches are also changing, and new quality ones are continually being produced. If you have given up on wristwatches before now or have probably thought of ditching it, you now have more compelling reasons why you should keep up with them.