Men's wallets are a necessary everyday accessory to carry money, business cards, debit and credit cards, and other things. But with the many men's wallet designs and styles in the market, you may find it tricky to choose the right one. First, you must ensure that it's functional and sturdy. Men's wallets have various features you shouldn't overlook when buying. Each quality is crucial and serves a particular purpose. 
The list of suggestions below discusses eight features you should look for when buying a wallet:
1. Quality & Durability
Wallets are for everyday use, and therefore, quality should be on top of features to look out for when choosing men's wallets. Go for wallets made of good quality material, essentially leather. The quality of the material it's made of determines its lifespan. Full-grain leather is considered the best quality as it's tough and highly resistant to wear and tear. 
2. Quality Construction Like Von Baer Leather Wallets
When you know what items go into your wallet, it shouldn't be challenging to fit your needs to a particular size. Fortunately, there are designs such as Von Baer leather wallets that come in different sizes and varieties. If you're not a person who carries too many cards, a bifold wallet such as this classic bifold leather wallet from Von Baer will be a more suitable choice for you.
If you notice that you tend to carry many debits or credit cards, pick a trifold wallet with many slots for cards. When you're a person who mainly brings cash only, opt for a multi-clot wallet with extra pockets and coin pouches or a money clip holder. Place all the items you regularly carry on the table and determine the size to pick.
Avoid oversized wallets as they're more challenging to fit into pockets and cumbersome carry around. They also create ugly bulges in your pockets that ruin your style and overall look.
3. Design & Functionality
Apart from the size, you need to consider the wallet design as well. Keep in mind that functionality goes together with longevity when choosing the best wallets for men. You don't want to have a good quality wallet in a design that doesn't meet your standards. Try to create a balance between wallet functionality and its aesthetic look.
As seen in the previous item, your wallet contents play a considerable role in the size you pick for your wallet. For instance, bifold wallets can carry several cards and cash without looking bulky— here's a video demo of how to use a bifold wallet. And this is what most men bring in their wallets. Some wallets have particular purposes, such as traveling, where you'll need a space for your travel documents. It should also accommodate most international currencies.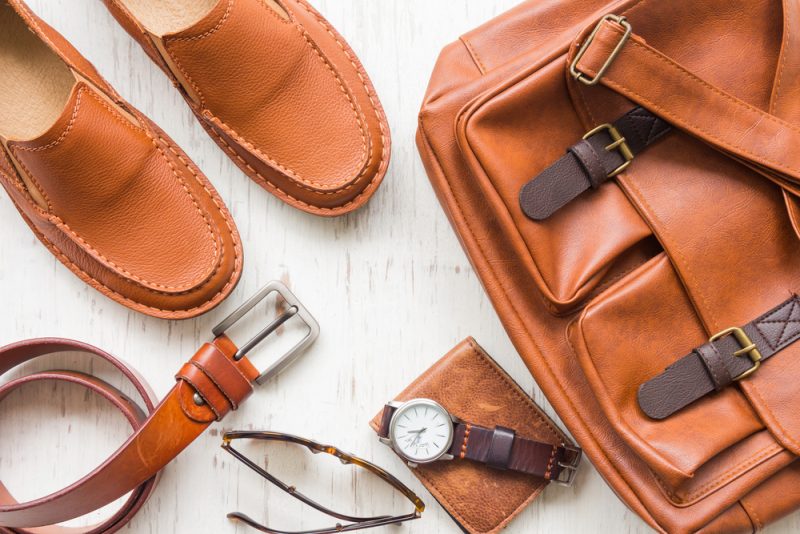 4. Craftsmanship
It is the quality of work done in making the wallet. Poor craftsmanship can severely undermine a quality wallet's material and design. On the other hand, excellent artistry on the wallet enhances its aesthetic look and durability. That is why this is such a vital feature to look for when choosing men's wallets.
There are two main ways to judge the level of craftsmanship. First, check where the wallet is manufactured and the brand. There are some regions associated with the craft and known for the best skill going back for centuries. The same applies to the brand selling the wallet. Some brands are associated with original and quality items. Another way is by thoroughly inspecting the wallet paying attention to the stitching, internal pockets, corner bends, and other areas an artisan might overlook.
5. Presentability & Color
When it comes to the best wallets for men, simplicity is beauty. A wallet that's neat and features plain colors is more versatile. That makes it easier for you to use them informally and casually. Besides, a wallet needs to match most of your wardrobe. Remember that your wallet reflects your sense of fashion and personality as well as other accessories and clothes.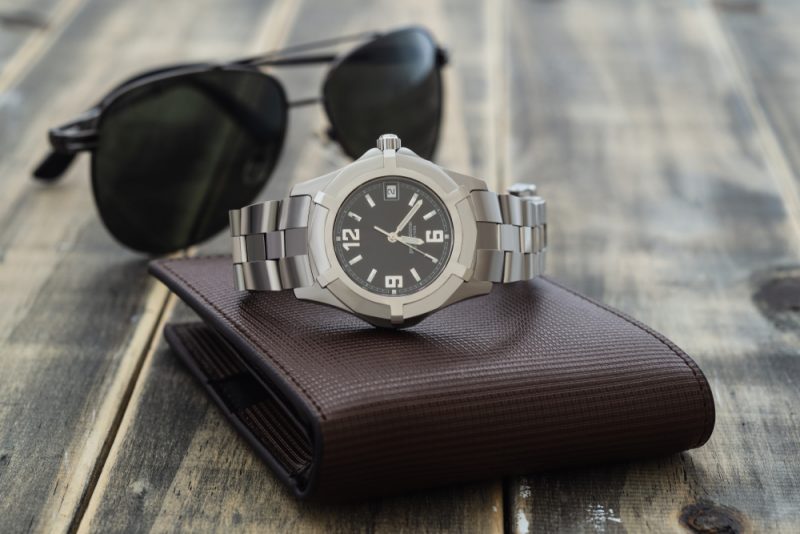 6. Cost of the Wallet
Budget is important when buying anything, and wallets prices vary considerably depending on quality, design, and brand. A good quality wallet can be costly, but consider it an investment because it's something you have needed for a long time.
Also, buy your wallets from reputable brands where you're sure of getting the value of your money. Otherwise, you may end up paying a high cost for a knock-off of an original brand.
7. Radio Frequency Identification (RFID) Protection
Previously, credit cards used magnetic stripes to complete payments at checkout. Now the cards are contactless, which is enables by RFID technology. It makes cards more prone to unauthorized scanning in a kind of theft called RFID skimming.
RFID protection or blocking is a technology that helps to prevent high-tech thieves from reading your cards. This feature is especially quite useful if you usually carry your wallets in your back pocket. It also ensures that your data is safe when traveling to new destinations.
Ensure your wallet has RFID blocking pockets to secure your credit cards from skimming. RFID protection blocks radio waves and electromagnetic waves from penetrating your cards.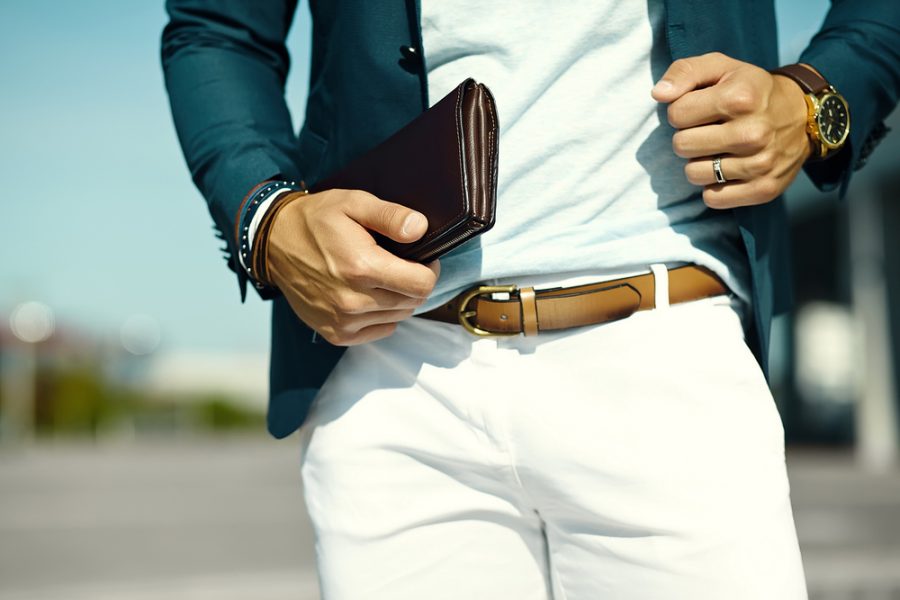 8. Identification (ID) Windows
If you always need to show your ID, a wallet with a window can be pretty helpful. All you need to do is open your wallet and flash your picture without removing it from your wallet. If the wallet has an exterior window, you won't even need to open your wallet, making it quite convenient for you.
But it works best when you only need to show one ID. When you need to show several on different occasions, an ID window won't be practical. So, this feature matters only when it's a good fit for your needs. Also, IDs in interior windows are more protected, while those in exterior windows are more prone to scratching and denting.
Conclusion
Wallets are an essential everyday accessory that you can carry for practical or styling purposes. But regardless of the reason for having one, it's a necessity. If you're more inclined to do minimal and simple things, a compact wallet may suit you. Remember, extra pockets make wallets bulkier, and you should avoid them if you can. But ultimately, your needs will dictate the wallet you choose.