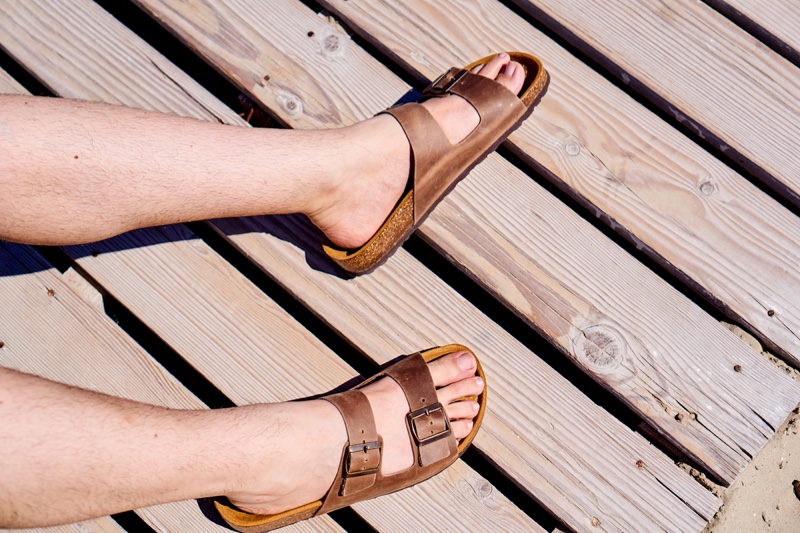 Shoes play an essential role in fashion, and can truly make or break your outfit. You can dress up or dress down almost anything  – with the right footwear. 
So, if you want to amp up your style, it's important to have the right shoes in your closet. We've narrowed down seven essential shoe styles for men that will complement any ensemble. 
Go bold with red bottom shoes, interview chic with classic loafers, modern messy with boots, or sporty and comfortable with sneakers and sandals. Whatever your fashion style, these shoe trends are perfect to have in mind for all occasions.
1. Sandals
Whether you're looking for sporty or classy comfort, the sandal is an essential shoe for the summer. After all, who wants to be wearing socks and sneakers in 90-degree weather? 
Of course, sandals have to be practical and make sense for the occasion. Buckle sandals are comfortable, fashionable and look nice for a casual day out, especially paired with a pair of rolled-up jeans. Sandals also make sense for a hot beach day or pool day for a comfortable way to slip in and out of your shoes. 
Sandals certainly aren't for everyday use, but are great to have around for those hot summer days when comfort and keeping cool is what really matters.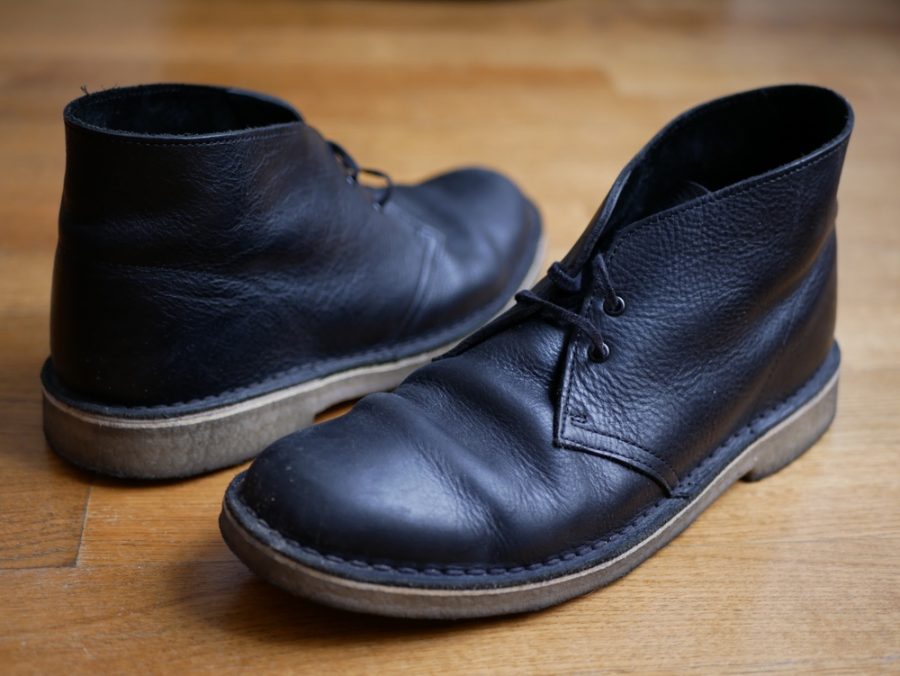 2. Work Boots
While work boots may have originally been used solely as intended (for work), they've certainly evolved into something more in recent years. Work boots are now a big fashion trend and offer both durability and good looks. Great for that masculine chic look, every man needs to own a pair of work boots.
3. Low-Tops
Combining casual with classy is a growing trend, and low-top sneakers are the way to do it. Pairing low-tops with a suit or khaki pants is a modern style trick that's sure to take your fashion game to the next level.
4. High-Tops
Going for a more casual, or even a sporty look? You'll also want to get yourself a pair of high-tops! High-top sneakers with a pair of stylish sweatpants on a cold day or a pair of suede or leather high-top boots paired with fitted jeans are all the rage right now.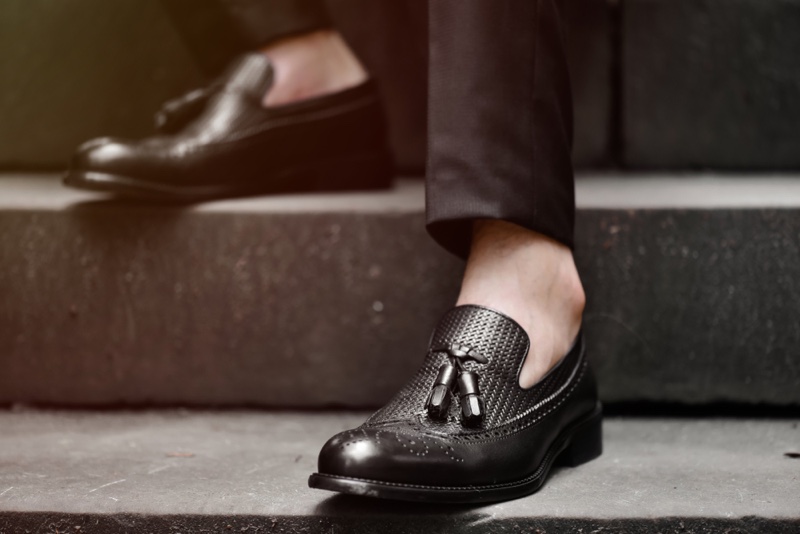 5. Loafers
If you're looking for a more clean-cut, preppy look, loafers are a must. Don't be intimidated by the tassels, as low-cut and tassel-free loafers are a mainstay fashion trend nowadays. 
Great for both casual and dressy summer days, loafers pair well with different styles of fitted pants. Brown, beige, and navy are great neutral colors to consider as they mesh well with many different color palettes. 
6. Oxfords
Every man needs a good pair of dress shoes. Whether it's for your business dress code at work or it's wedding season, oxfords are an essential piece of footwear for formal occasions.
Oxfords are characterized by their closed lacing and present a clean, elegant, and sophisticated modern look. A pair in black or brown are great color choices for a variety of more formal outfits.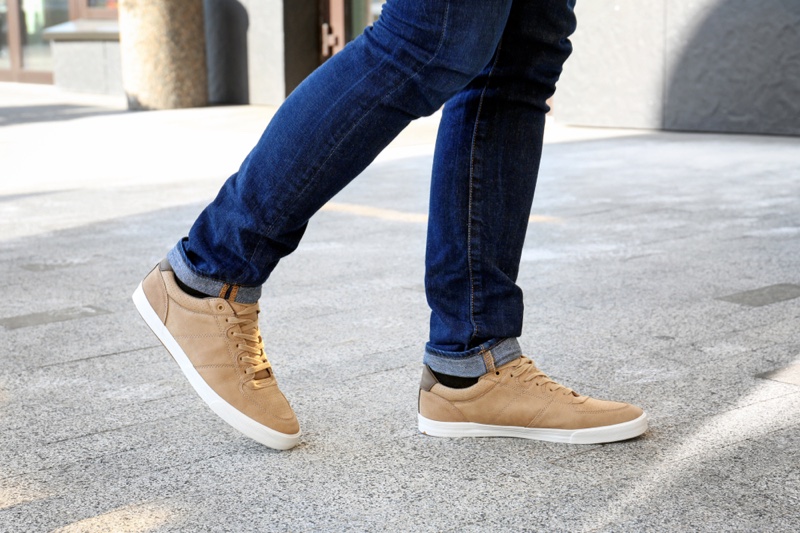 7. Sneakers
A pair of comfortable, yet stylish sneakers are a must for those busy, but more casual days. Depending on your lifestyle, you may want a pair of runners or cross-trainers instead. The great thing about sneakers is you can use them both practically for your workouts, but also casually for running errands, going on a hike, or just having an all-around casual, comfortable day.
Point Your Feet in the Right Direction 
Fashion is one of the best and boldest ways to showcase your personality, taste, and style. While the outfit is important, the shoes are what pulls the entire ensemble together. These seven styles of shoes are an essential part of any fashionable man's closet.