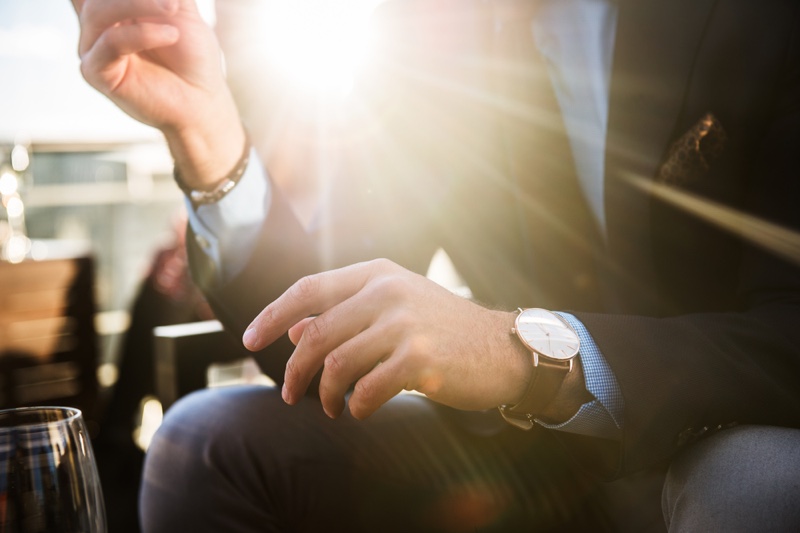 Smart casual is a universal style that suits all men regardless of their age and profession. It is chosen by self-confident, active and business people who want to look perfect in any situation. This style allows you to create a comfortable outfit that will be good for any situation. The smart casual is suitable for work, date, attending various events without strict dress code and just for everyday wear. Also it has no strict boundaries, which provides opportunities for creating unusual combinations and most importantly smart casual looks sophisticated regardless of fashion trends.
The main thing is to take care of the harmonious combination of colors and choose comfortable clothes. Suits, blazers, shirts, jumpers, and vests must be present for the office. Purchase several plain T-shirts, hoodies, and sport shoes for weekends. Outerwear should also match the image. For example, a coat looks better with trousers and business attire and a light windbreaker or a warm jacket with sneakers and jeans. Picking shirts buy two or three shades that are pleasant for you, which will be combined with each other. This will help you build multi-layered combinations and will be the base for most combinations. Do not forget about things of light colors – they will add freshness to the image.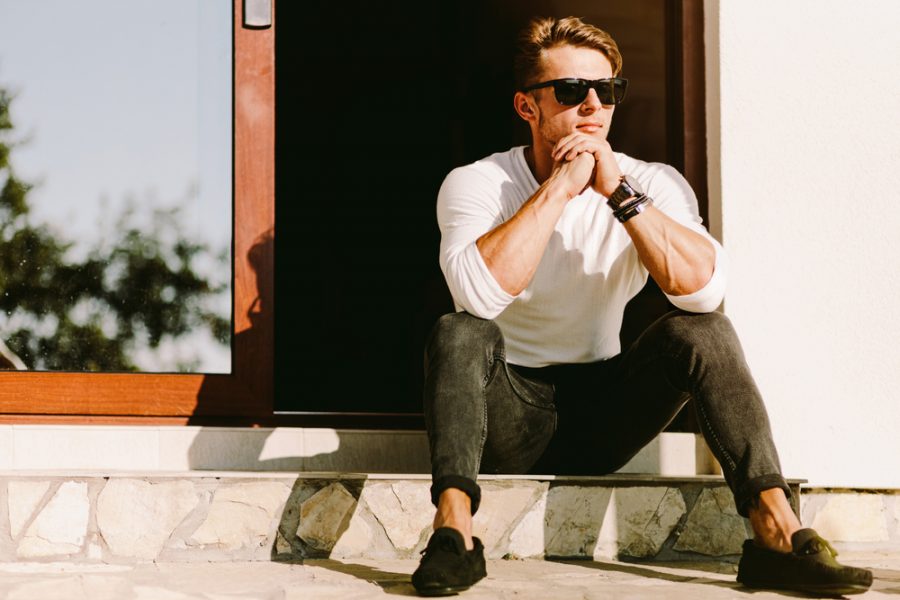 Complete your look with essential accessories
Smart casual for men is very variable: even if there are few clothes in the wardrobe, you can make a large number of combinations in which almost any element will be involved. And of course you can't make interesting and complete image without accessories:
Watches. Men's watches from a practical accessory turned into a status one. Therefore, the purchase of watches should be done with all responsibility. Smart casual models are a cross between classics and sports: they are no longer so conservative in design, but at the same time they often have additional functions and features. For example, unusual weaving links, a pattern on the dial, or a chronograph. It is better to choose a round dial shape, but the strap can be made of any material: leather, steel or rubber. Chronograph watches, stylish skeletons or smart watches with additional features are Win-win options.
Tie. In smart casual for men a tie is not a required, but many men prefer not to give up their familiar accessory. In this case pick narrower, bright ties, not classic ones. They can be made from different fabrics and even knitted from fine yarn. A stylish tie clip will also help complement the look. It securely holds the accessory in place and prevents it from slipping for a cleaner and more elegant look. The clip can be in harmony with the color scheme of the suit or be a bright accent of your look. Choose between classic options made of steel, copper and silver, as well as unusual leather, wood or enamel clips.

Photo Credit: Shutterstock.com

Belt. The free and comfortable smart casual for men provides a wide selection of belts. Pay attention to classic models made of genuine leather, unusual textile belts or stylish combination options. If you want to add a bright accent to your outfit look for colored belts, models with perforation, contrasting quilting or crocodile-like patterns. It is best to have a few pieces in stock for different smart casual looks: classic black, brown, bright and textile. However, there is a simpler solution – a universal reversible belt. When choosing a belt try to match the shoes, briefcase or watch strap.
Sunglasses. The shape of the frame and the color of the glasses must match the particular look. For example, aviator glasses with blue lenses are not suitable for a strict business suit at all, but they will ideally complement a leather bomber jacket or a chunky-knit sweater.
Umbrella. Male models are characterized by dark colors and the absence of frivolous patterns. The folding version is more convenient, but an umbrella cane is more suitable for a business suit.
Men's scarf. This accessory is inherent in the English style. The traditional material is silk, the most common patterns on the fabric are polka dots, specks, floral ornaments. Sometimes it is complemented by the same handkerchief in the breast pocket of the jacket.

Photo Credit: Shutterstock.com

Men's bag. A modern man has to carry a lot of things with him, so a bag is an absolutely necessary accessory. The choice of its shape and volume depends on the profession, lifestyle and specific situation. You can take a briefcase to work and a small backpack for a walk around the city. A universal option is a messenger bag: due to the long strap and a comfortable flat shape it is suitable for carrying a laptop, a tablet and books, as well as all the little things you need in everyday life.
Accessories can either make the image perfect or completely ruin it. It's all about the taste and ability to focus on the main thing. Find everything you need in Blowes accessories catalog and don't be afraid to experiment. The main thing is that you feel confident and comfortable in your outfit.