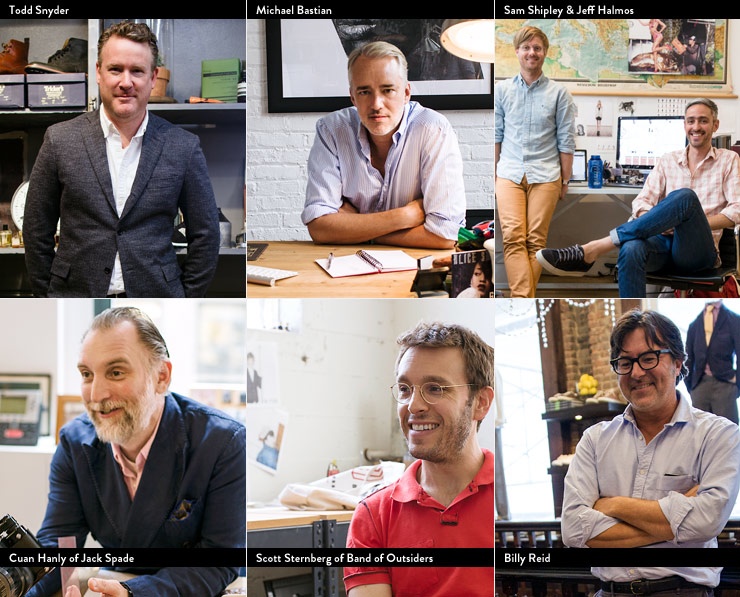 Meet the Designers-For their latest style feature, Nordstrom profiles six brands with seven amazing designers on board. Traveling from coast to coast, Nordstrom hit up both Los Angeles and New York City to meet with the designers and dish on what inspires them and their fall collections, which the retailer currently stocks.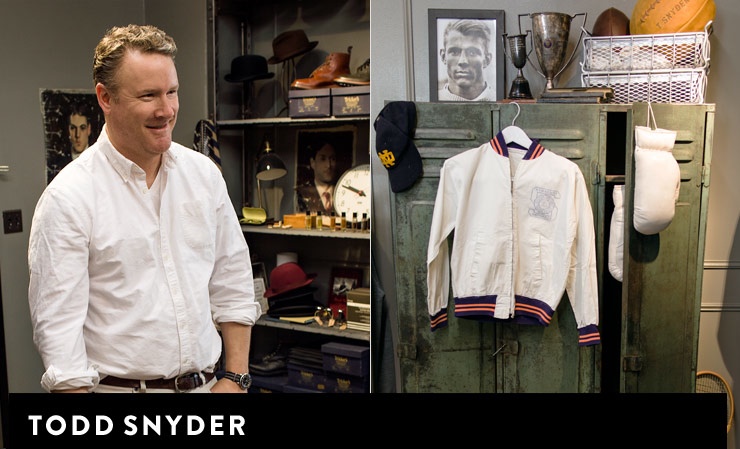 Todd Snyder's knack for menswear comes from the technical aspects. The designer feels that it's of great importance to understand how a garment is constructed, adding that "then you start to really push the envelope more and more."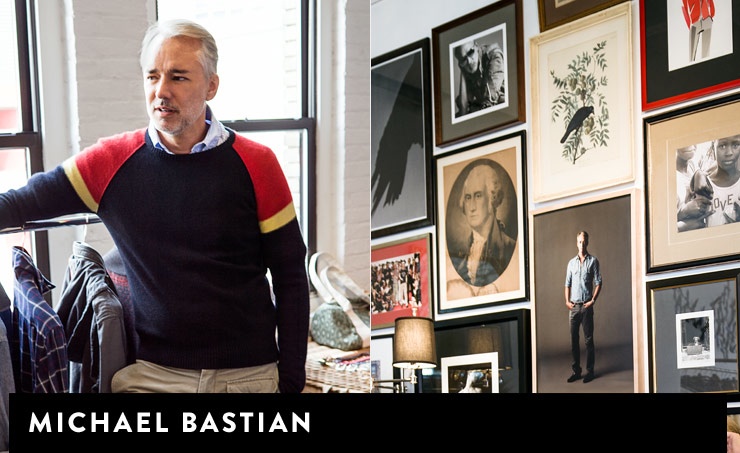 Michael Bastian, who is perhaps most known for his work with GANT likes to remix classics for his namesake label. Growing up in upstate New York, Bastian sees American sportswear as more than just collegiate and nautical motifs. He sees more of a ruggedness, citing "my vision of preppy was more backwoods preppy–the old Shetland sweaters with holes in the elbow, down vests and work boots–it wasn't so precious."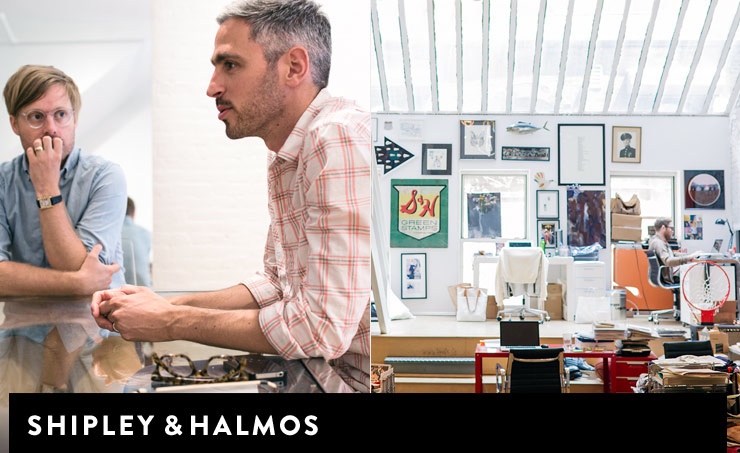 Shipley & Halmos-New York-based designers Sam Shipley and Jeff Halmos have been at it ten years, collaborating on creating those choice menswear essentials. Halmos explained, "I'll wear the same pair of pants for two weeks straight. I'm just like, 'I'm real into these right now, and there's no reason for me to change them." Halmos feels that most men are like that and incorporates that philosophy into his designs, creating essentials such as chinos with no expiration date in sight.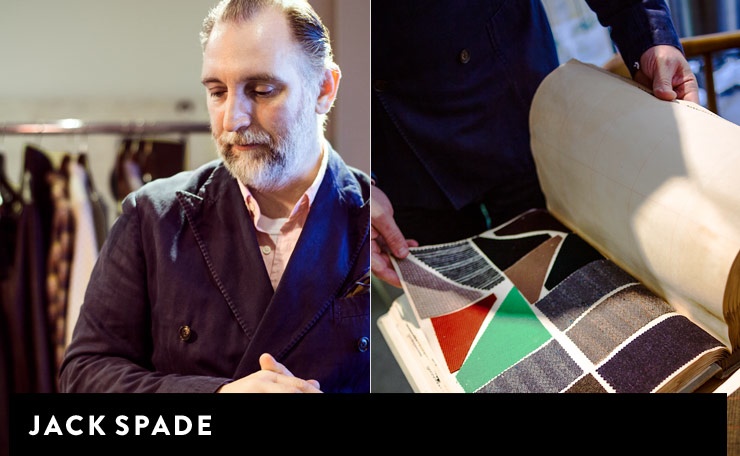 Jack Spade creative director Cuan Hanly ignores the trends and looks to the label's heritage for constant inspiration. Discussing how the label tends to mix prints and colors for their fabrics, Hanly explained, "You're not going to see this type of pattern anywhere else." Jack Spade is about designing with a retro charm.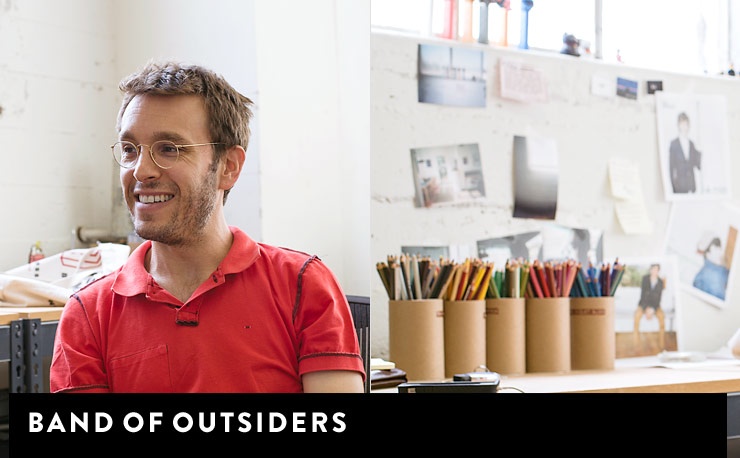 Band of Outsiders founder Scott Sternberg made a name for the label by revamping the preppy silhouette. Offering lean lines with a moderate amount of quirkiness, Band of Outsiders quickly became an American favorite. Some of the cheek comes from the fact that Sternberg is "not making fun of preppy clothes, and we're not making fun of fashion–these are great clothes–but there's always sort of a further investigation into…slight ridiculousness."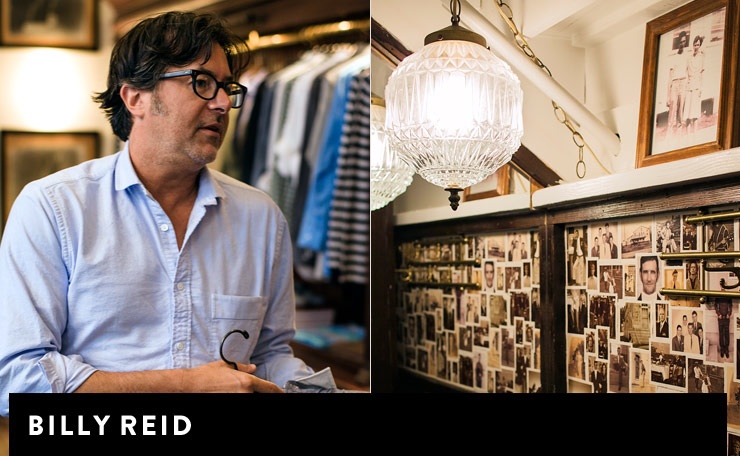 Billy Reid brings a southern charm to the New York scene. Possessing a firm grasp of menswear and what men want, Reid creates timeless styles that are all about capturing the essence of a man's favorite sweater or trousers. Reid adds, "We want to make pieces that you can be walking down the street in Nashville or Florence, Alabama, and just as easily take that same piece and wear it right down the Bowery."