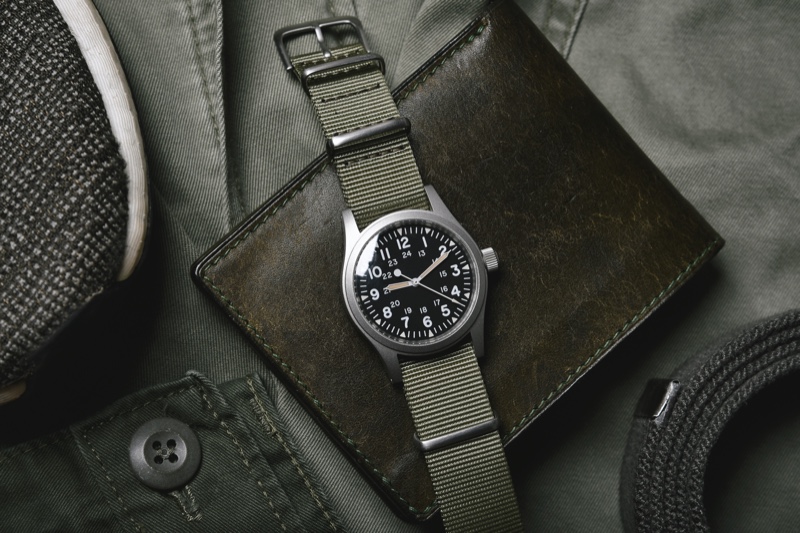 When talking about watches, most people think of a simple timepiece device strapped on your wrist. However, modern watches do more than tell the time with today's technology. And for those in the security forces, adrenaline junkies, and outdoor enthusiasts, they'll need a special kind of watch that can handle the abuse. This is where tactical watches come in.
Whether you're navigating the wilderness of the Amazon or climbing a snowy mountain range, whether you are skydiving or shark diving, the best tactical watch can keep up with you across all terrains, at all altitudes, and in all kinds of weather! But how do you choose the right tactical watch?
Here are five tips to help you in your search:
1. Look for Solid Materials
When people hear the words' tactical watch,' most of us automatically think of rugged, super-tough timepieces that can survive just about any condition–as they should be! The best tactical watch should remain functional even after bumps, falls, rubs, or any impact that may occur with intense outdoor activities.
Ideally, it should also stay scratch-free. This is why you should never compromise on the materials used to make it. For the lens, Sapphire crystal lenses are as good as it gets. Sapphire is one of the hardest and most scratch-resistant minerals on Earth, second only to diamonds. However, unlike diamonds, sapphire is more affordable, so they are an excellent material for making watch lenses.
For the case, there are numerous durable materials out there. The safest choice is high-grade stainless steel because it's a structurally strong metal that isn't too brittle. Ceramics and polymer plastic are also great options for those with sensitive and allergy-prone skins.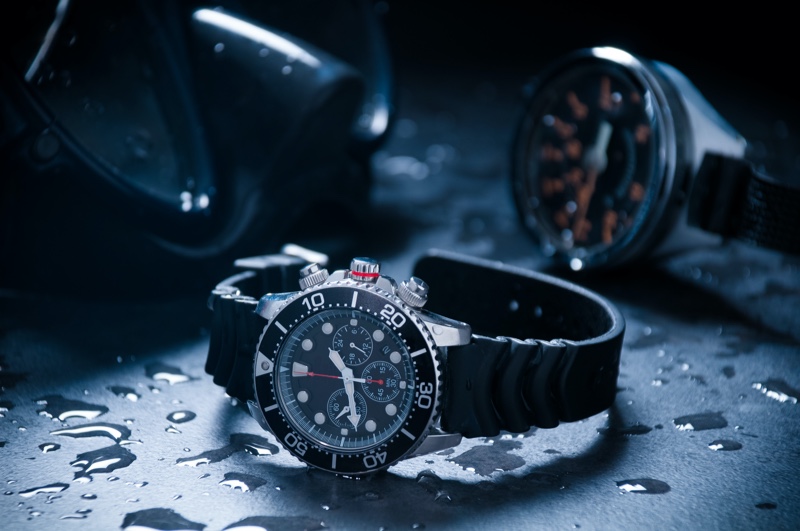 2. Take a Look at Water & Pressure Resistance
There's always a chance you'll come into contact with water while wearing your tactical watches, especially if you are a military or water sports enthusiast. That means you need a watch that can continue to work even after being immersed in water. Water resistance is often indicated by how much water pressure a watch can stand before experiencing problems.
Entry-level tactical watches usually have a rating of 3 ATM, which is good enough for being out there during heavy rain or wading through shallow waters. An excellent tactical divers watch can have a rating of 10ATM, which means it can withstand water pressure at a depth of 100 meters.
3. Think About Lighting
There will be times when you find yourself working or continuing your adventure in the dark. Fortunately, most tactical watches feature a 'lights on' button. Unfortunately, this feature can be annoying if you perform tasks requiring two hands, such as rappelling, skiing, holding a wheel, or using a tool.
In this case, you'd want to look for a tactical watch with luminescent digits or hands. You don't have to use your other hand to push the backlight button–you need to tilt your head and read your watch.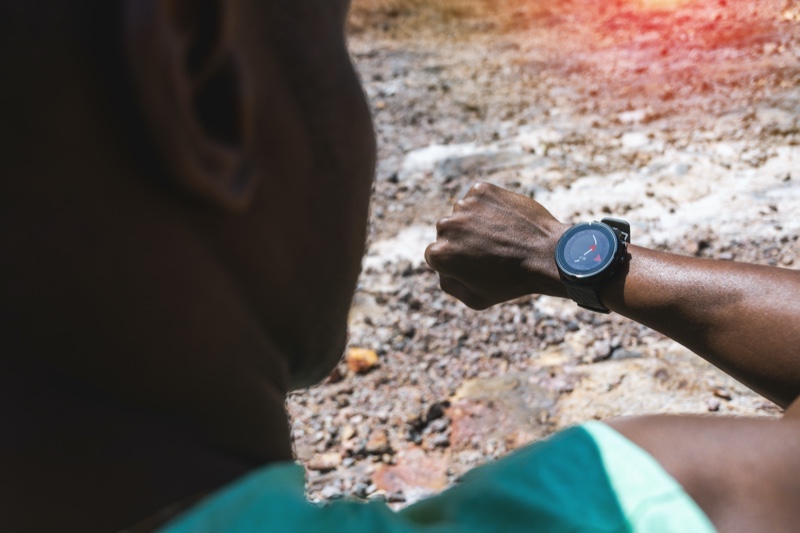 4. Don't Go Mechanical
There's no sense buying a watch, particularly a tactical watch; that's inaccurate. Time precision and accuracy are critical, primarily if you're relying on your watch to coordinate moves with others in a military setting or if you're going on a long adventure. You should skip the mechanical options and go with digital or quartz-based tactical watches.
While mechanical watches look more fashionable and traditional, they lack accuracy. Even worse, physical components can expand or contract when exposed to varying temperatures while outdoors, which could affect how accurately they can tell the time.
5. Check for Useful Functions
As mentioned before, tactical watches don't just tell time; they are loaded with several useful functions for your outdoor activities. Some of the useful functions and features you'd want in your watch include the following:
Compass:

This can be a digital compass with accurate direction or a built-in rotating bezel around the watch face indicating

cardinal directions

.

Tachymeter:

This allows you to measure your travel speed over a fixed period. This function is often featured on chronographs, specialized tactical watches with multiple stopwatch functions, and the traditional watch display.

Solar Power:

An excellent tactical watch has a long battery life that can last up to 2-7 years, depending on the battery's capacity. If you don't want your watch suddenly stopping while outdoors, consider a solar-powered watch that can last for much longer.
Take Away
Tactical watches are the toughest and most reliable timepieces you can take outdoors. Built from the strongest materials and loaded with lots of advanced features and functions, these highly specialized timepieces are designed for use by everyone from military professionals and first responders to athletes and extreme sports enthusiasts and adventurers. While there are many tactical watches available, keeping these tips in mind should help you narrow down your list of choices and help you get a watch that will best fit your needs.