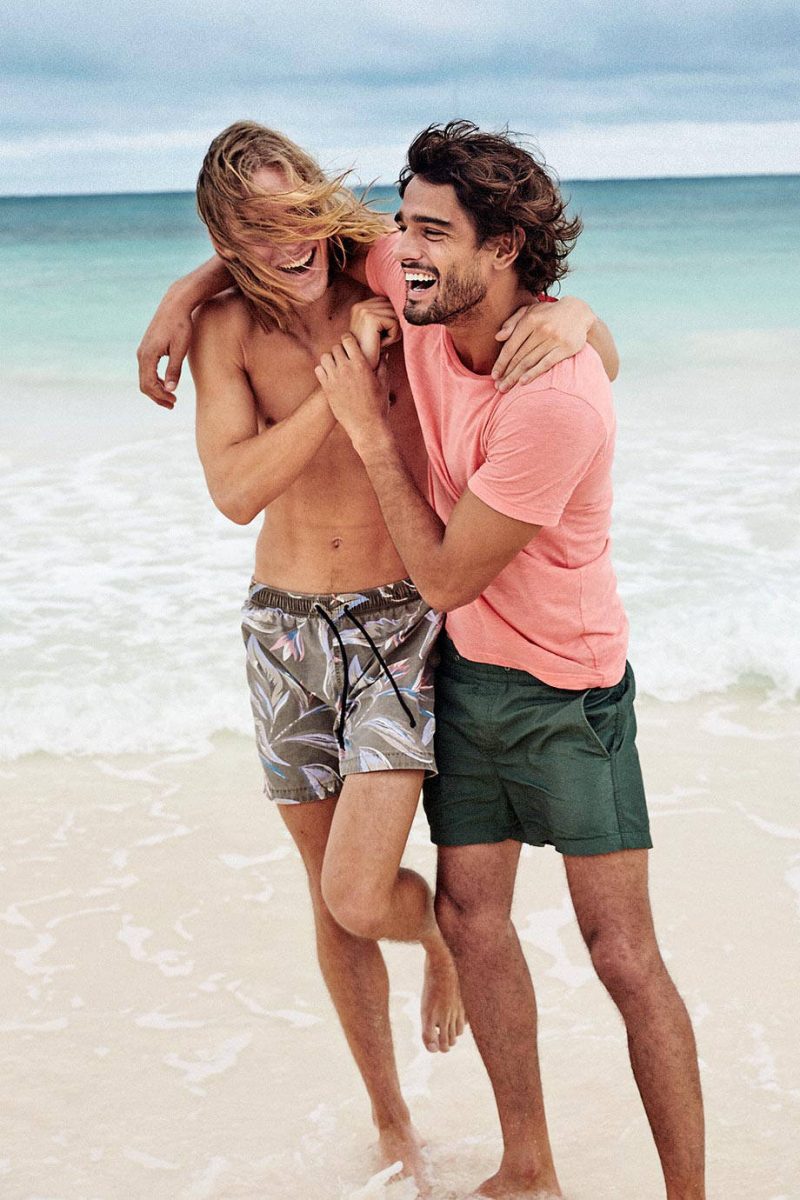 Sure, beach style has a certain laissez-faire implication to it but just because hitting the sand is casual in nature doesn't mean you have to look like a slouch. In fact, if you're a guy hitting the beach this summer, the goal should be to look great without looking like you tried to look great, got it? That means filling your closet with just the right stuff. Read this to find out what five essentials your wardrobe needs this summer. Note: A cool pair of shades is implied because, well, summer.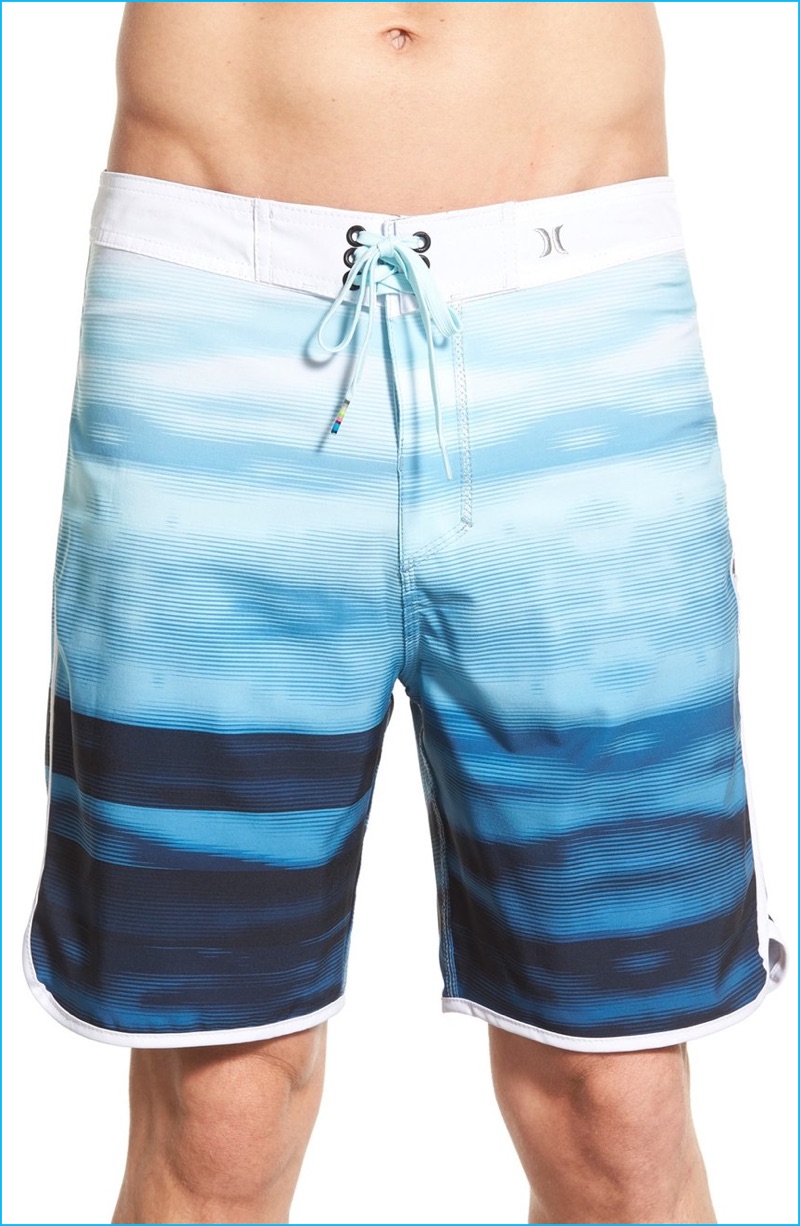 Board Shorts
If you're still hanging on to your "Jams" from 1980, we need to have a talk. A stylish, high-quality pair of board shorts is one of, if not THE, most important item you need for summer. If you're hitting the beach a lot, these shorts will be your staples, so choose well. Our favorites are Hurley board shorts. With a huge variety of designs from classic to funky and a fabric that's ideal for the beach-to-bar transition, these are no-brainers. Pro tip: Make sure to try them on to find the perfect fit, as no man benefits from a pair of too-tight board shorts and its resulting muffin-top. Pro Tip #2: While you can get them at Zappos, Nordstrom, and surf shops all around the country, TJ Maxx often has a wide variety of them at amazing prices. H&M is another prime spot for getting your timely essentials at a sweet deal.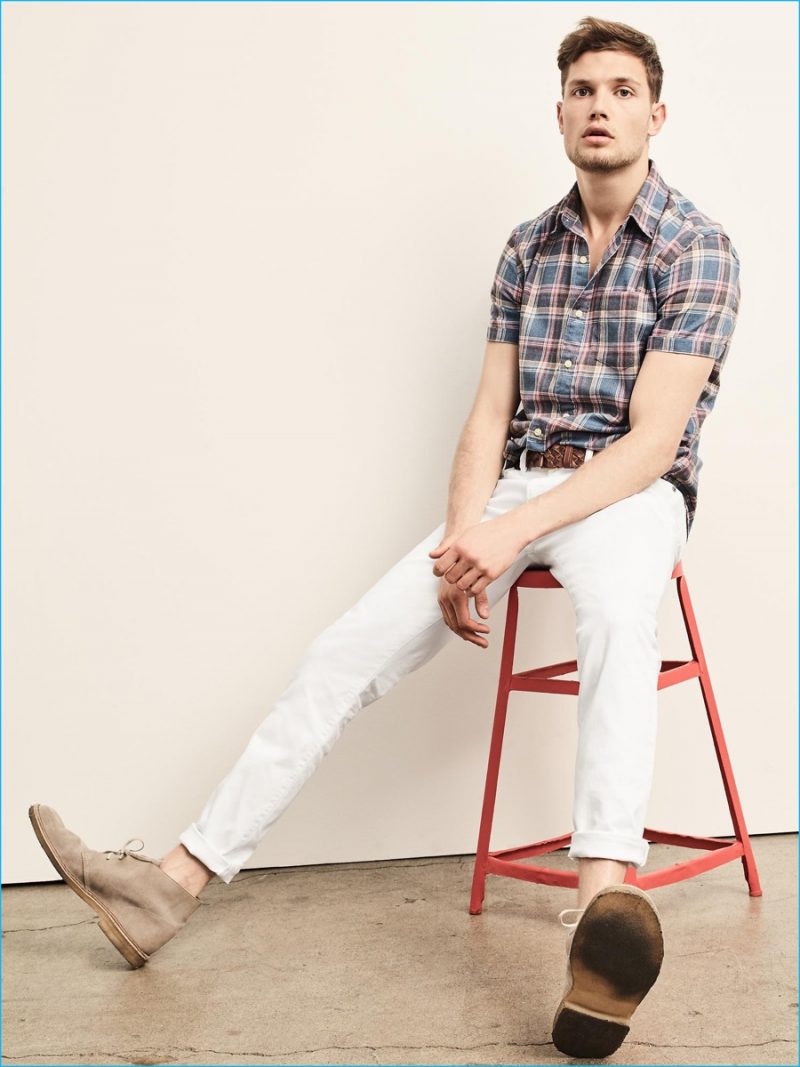 Collared Shirts
A nice tee is great for the beach but, if you're planning on going right from there to dinner, a party, BBQ, or beyond, a collared shirt is often the way to go. Keep that surfer vibe with one of these kitschy Tipsy Elves beach shirts, or go with a more classic but still very chill collared shirt from REI. The other great thing about collared shirts? They look amazing under a sweater if you're staying for a bonfire. Once those temperatures drop, opt for a chic Louis Vuitton sweater and watch everyone swoon. Seriously—we mean it.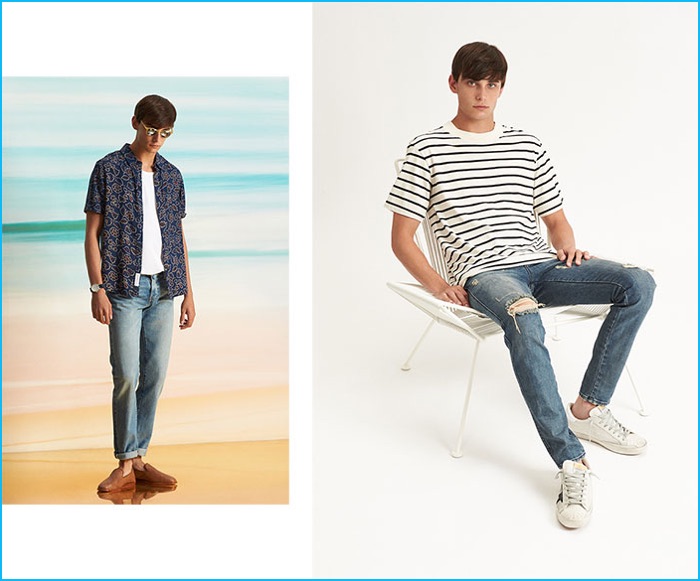 The Classic Tee
Tees and the beach go together like peanut butter and jelly (also great for the beach). But some men have a tendency to–uh–how do we put this? Hold on to shirts for about 10-20 years beyond their expiration dates. You're no longer 16 so let's class it up a bit, shall we? If your shirt has a photo of Keanu Reeves from Point Break on it, it's got to go. Instead, opt for a high-quality tee in a solid color that complements your complexion, or a classic V-Neck that'll look great with those board shorts or a pair of khakis (they're not just for Jake from State Farm).
The Right Shoes
Listen up, it's not that we are opposed to sandals or flip-flops, but you must (and we mean must) have pedicured toes if you opt for these. No one wants to see long, unkempt toenails while walking by, eating a delicious shaved ice. Gross! And if you do go for sandals or flip-flops, make sure to update them every year. Old flip-flops do not hold up, especially if you're planning on going elsewhere after the beach. If you want to keep things safe and kosher for post-beach activities, we suggest a nice pair of deck shoes.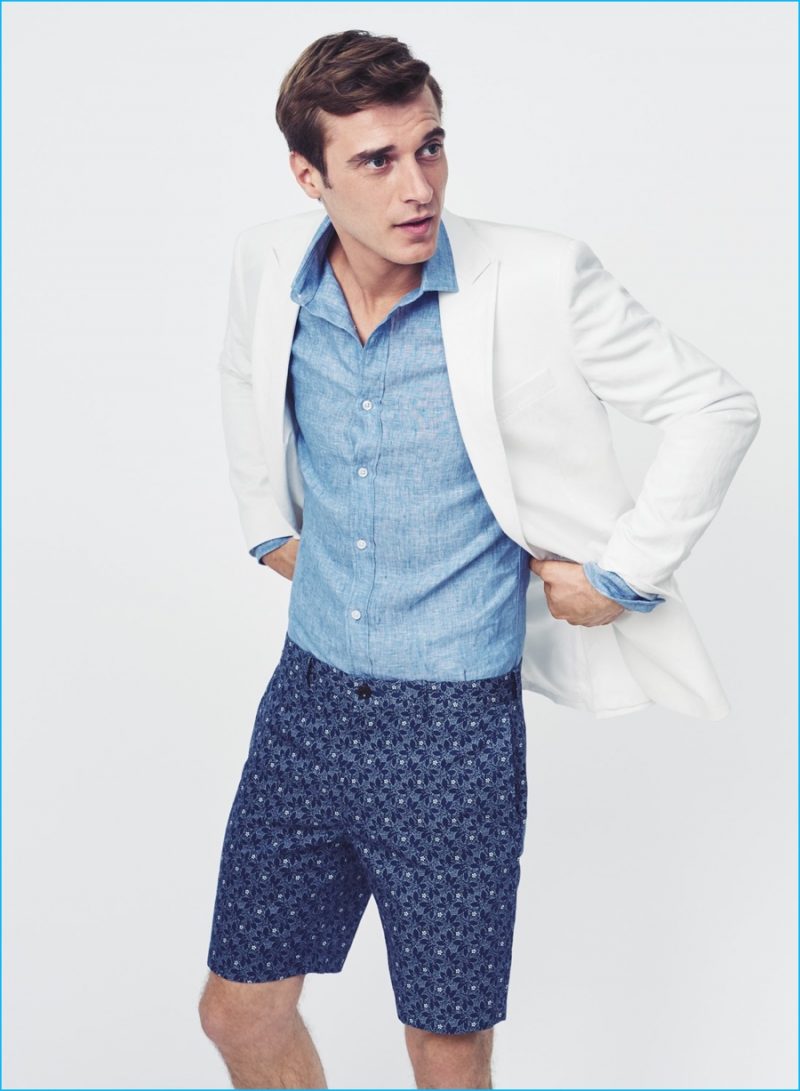 A Linen Shirt
While linen shirts are typically long-sleeved, that's still A-Okay for the beach, as they are ultra-thin and breathe well. As they often come in soft, muted colors, they're also great for showing off the tan you got while hitting the waves. Another benefit of the linen shirt is that clothes often get thrown around at the beach, resulting in wrinkles. As linen shirts are basically meant to be so, it's a win-win!
Putting your toes in the sand is one of the best parts of the season, but don't leave your fashion choices to chance. Get these five beach essentials your wardrobe needs this summer and you'll look and feel as cool as a cucumber.