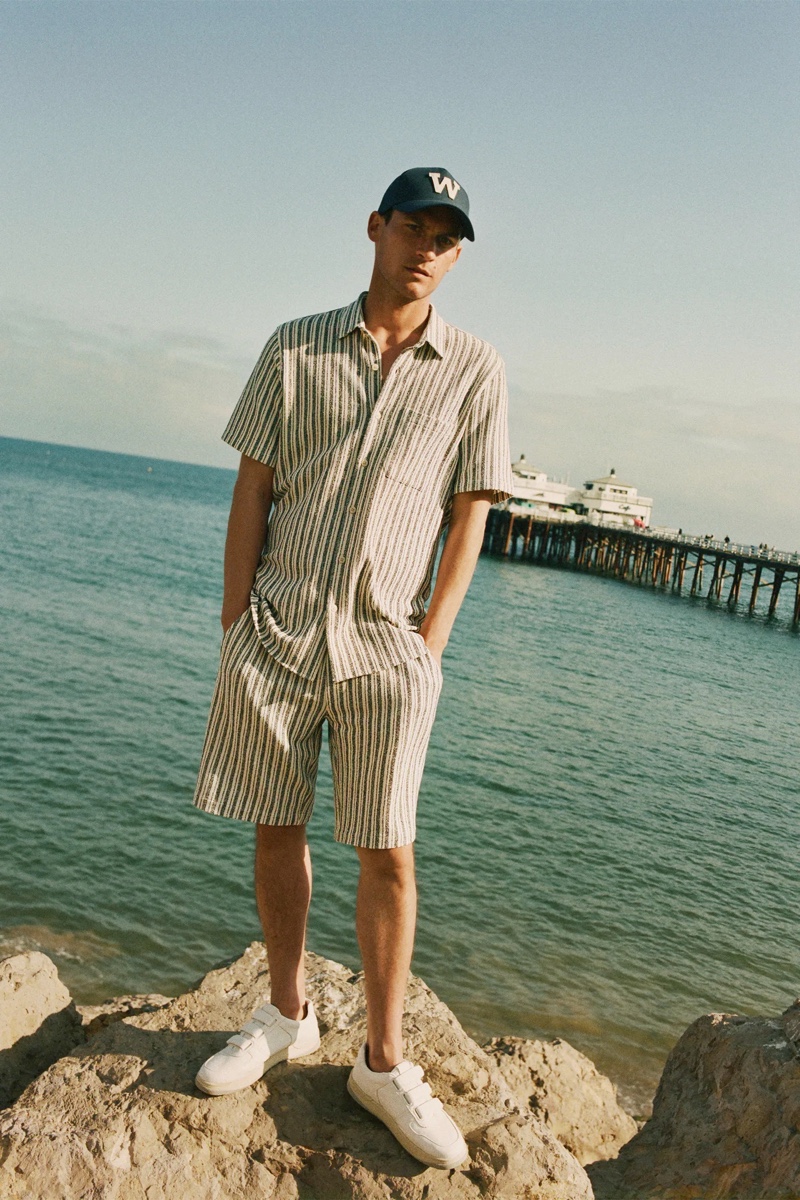 Miles Garber hits the boardwalk as he links up with Zara Man for a summer-style outing. The American model soaks in the sun as he dons relaxed fashion numbers. Meanwhile, soft light mirrors the energy of a relaxing beach getaway.
Front and center, Miles makes a statement in new men's arrivals. Comfort is the focus for the season, but Zara still delivers style. Featured pieces range from a yellow floral print shirt and basic t-shirt to a cotton-linen blend shirt available in multiple colors.
Related: Zachary Sports New Spring Fashions from Zara
Zara also highlights its Join Life collection, which features at least 50% ecologically grown cotton. Sustainable fashions include relaxed-fit cotton shorts and a striped cotton jacket. The clothing paves the way for more responsible styles while also offering an undeniable summer wardrobe staple.
Zara Man Summer 2021 Style