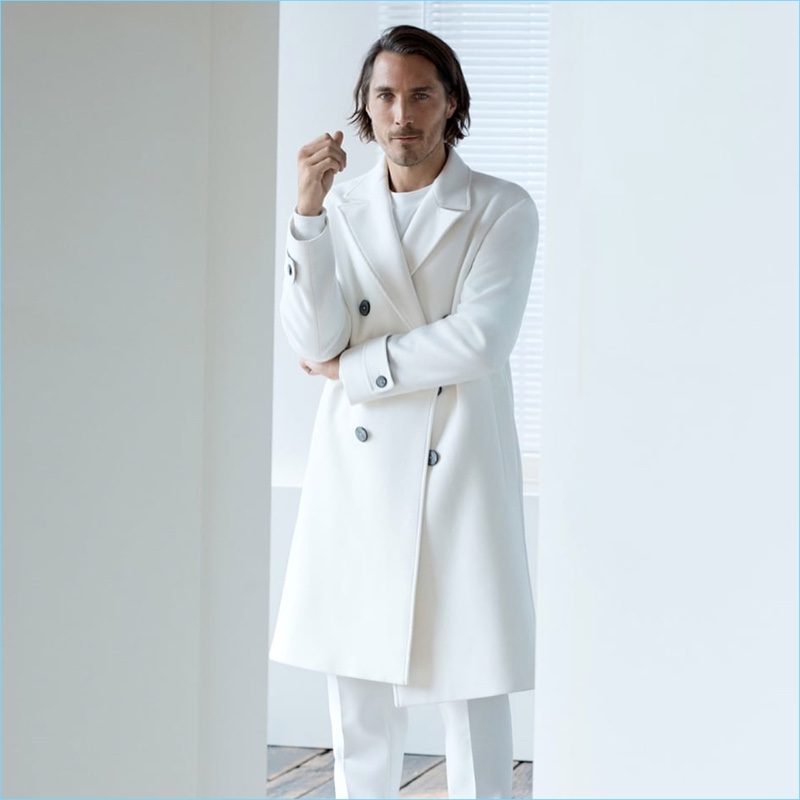 The current face of Windsor, model Guillaume Macé stars in a new editorial for Zara Man. Taking to the studio with photographer Johan Sandberg, Guillaume inspires in monochromatic ensembles. Tailoring comes together with smart casual style for the occasion. Guillaume sports crisp numbers that include key items such as a white double-breasted coat, brown suede jacket, and pleated trousers.
Related: Flash of Color | Janis Ancens & Justin Eric Martin for Zara
Zara Man Fall 2018 Editorial: "All-Time Man"