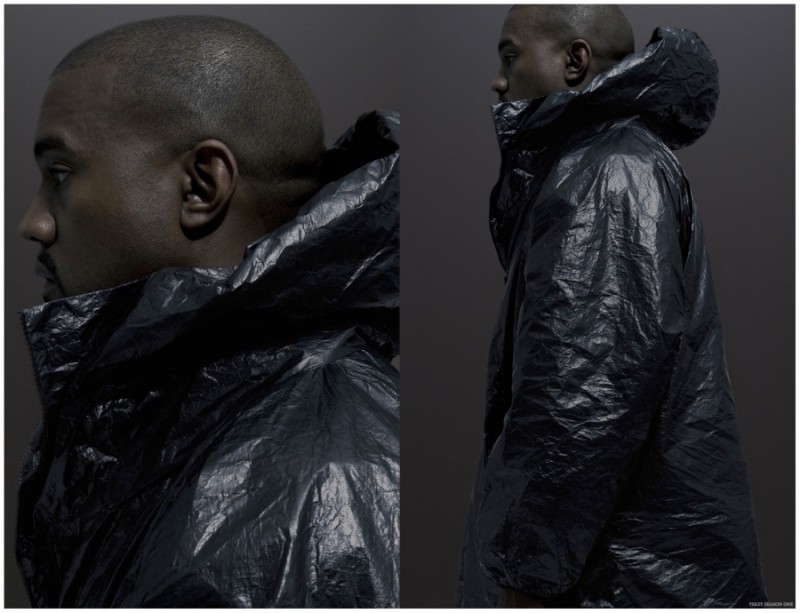 Kanye West for Adidas Originals
Despite negative feedback from the likes of Fern Mallis and Kelly Cutrone, Kanye West pushes forward with his Adidas Originals collaboration. Following a recent stay in Paris for fashion week, West unveiled a zine for the Yeezy Season One collection. Always looking to make a splash with an interesting perspective, West enlisted the help of art photographer Jackie Nickerson, who is known for her work capturing diverse subjects such as the Ebola workers of Africa. Details of the simplified collection are reflective of the earlier work of designers such as Helmut Lang. West approaches fashion with a deconstructed aesthetic, showcasing tattered knits with oversized camouflage jackets, slim joggers with a drop crotch and more.
Kanye West Style Photos
Becoming a regular fixture at Paris Fashion Week, Kanye West took the fashion capital by storm this season, accompanied by a newly blonde Kim Kardashian. Wearing gritty, streetwear influenced styles, West was often spotted in his own Adidas Originals Yeezy boots from the upcoming fall 2015 collection.