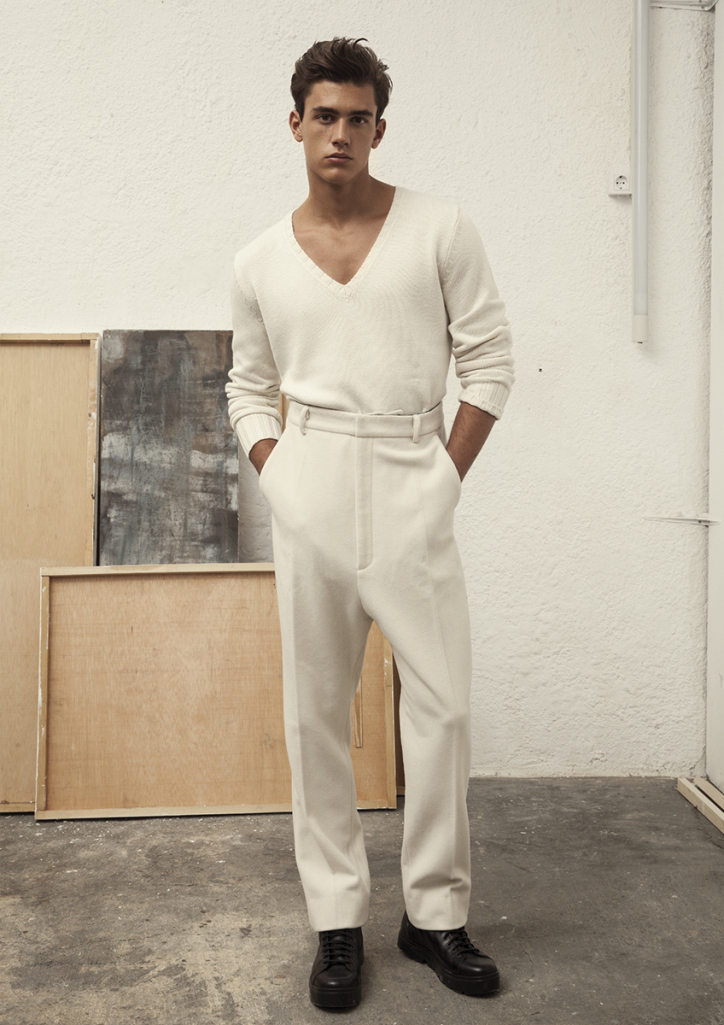 On the heels of a cheeky fashion shoot for GQ Style Korea, model Xavier Serrano returns to the pages of Hercules Universal. Delivering a boyish flair, Xavier gets a relaxed wardrobe update, courtesy of stylist Gabriella Norberg.
Related: Xavier Serrano + Juan Betancourt Arm Wrestle for New Shoot
Wearing a laid-back mix of ensembles that still maintain a chic attitude, Xavier is photographed by Pablo Sáez. Donning warm hues as well as stark black, Xavier is captured in denim jeans, basic t-shirts and other staples.