Versace believes that its fall-winter 2022 collection, unveiled on February 2, 2022, is the ideal representation of Versace 2.0. It signifies the "next step and move forward," according to Donatella Versace, "not focusing on the singular but on multiplicity, progression, and diversity—exactly what I see valued by the new generation and the way they express their masculinity in so many refreshing ways." For the designer, "This collection embraces that by looking not at the Versace man but to the Versace men."
Related: VERSACE GOES GRAPHIC WITH BAROQUE PRINT FOR PRE-FALL '22 COLLECTION
As we understand that gender is fluid, one way to embrace this progression and diversity is not feeling like you have to wear cologne as a man but can choose Versace Perfume instead. Small steps forward to you living the life you want for yourself and not anyone else.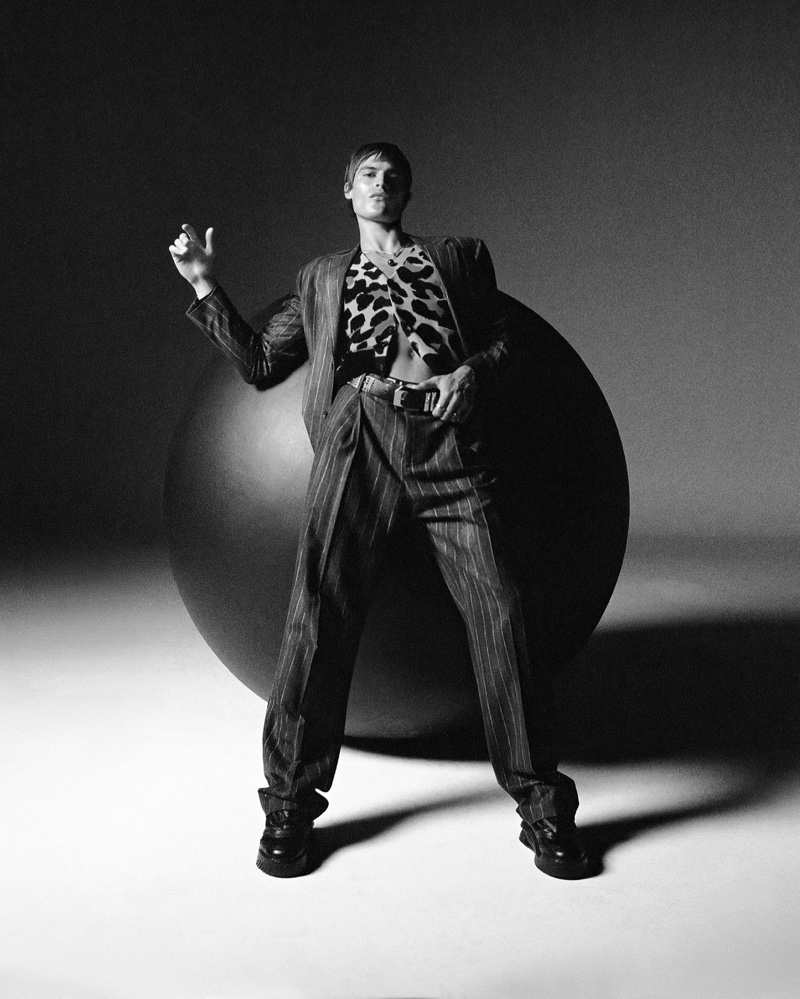 Versace Men Fall/Winter 2022 Collection
Versace's fall menswear collection is a proposal of grandeur for contemporary men. Versace specifies that its latest collection goes beyond the bounds of the individual and celebrates the diversity of Versace men, which is a bold statement.
Related: COLE SPROUSE FRONTS VERSACE SPRING '22 EYEWEAR CAMPAIGN
In the present-day reality, Versace's hallmark luxury status takes root. Although Versace's men continue to make a dramatic statement, they do so through designs that incorporate clean lines, flowing shapes, and easily adaptable details.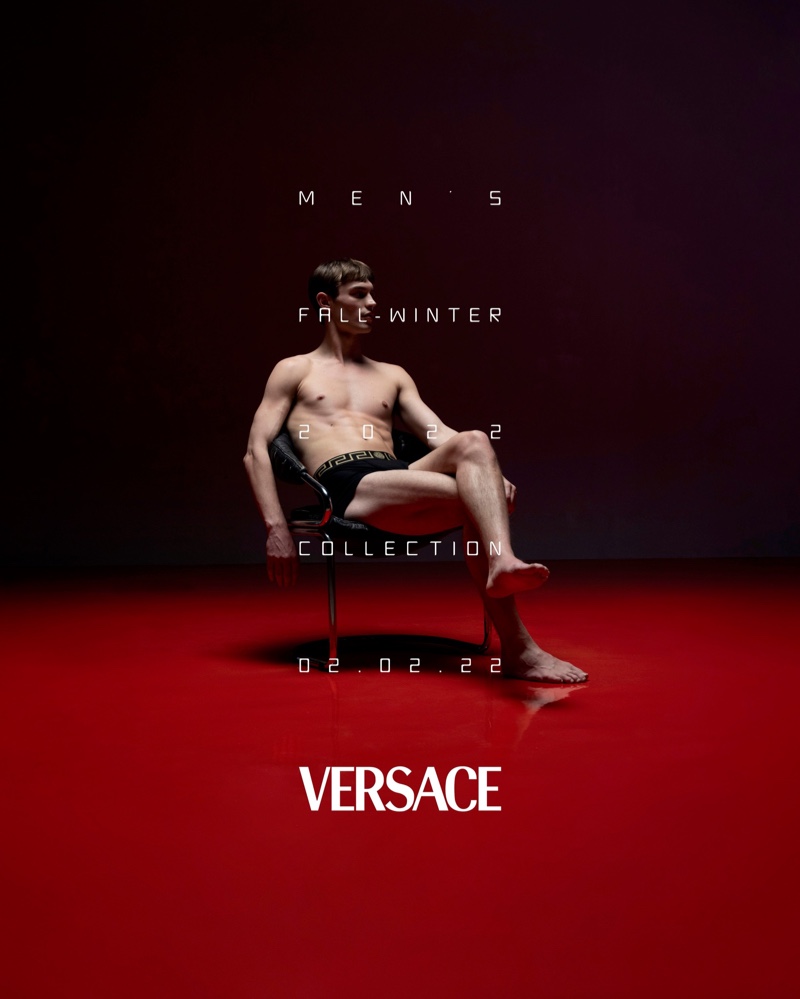 When it comes to Versace men, style and sensuality are inextricably linked. Transformative clothing instills self-assurance and a positive mindset. The necessary Versace codes are highlighted, with an emphasis on the essentials. Everything from suits with soft and fluid designs to wool jacquard knitwear is available for purchase this season.
Related: MALUMA TURNS HEADS IN VERSACE SPRING CAMPAIGN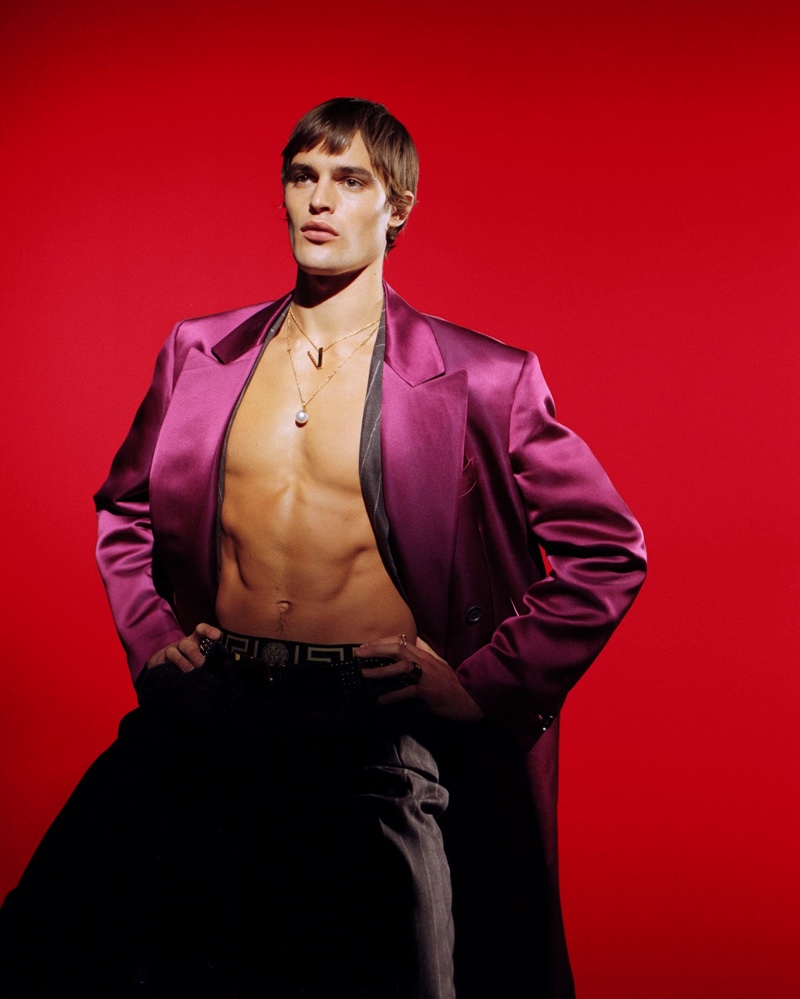 Bright hues, such as pink, orange, and cerise, elicit feelings of happiness in large quantities. Versace's La Greca monogram, a must-have for any fashionisto, is created with the brilliant colors. When it comes to accessories, Versace offers wide totes and belt bags in soft-grained leather and brushed leather alternatives. Column boots and shoes, Baroque rubber-injection embellishments, and Odissea sneakers create a statement in the footwear department.
Related: VERSACE PUTS THE FUN IN RESORT WITH COLORFUL NEW CAMPAIGN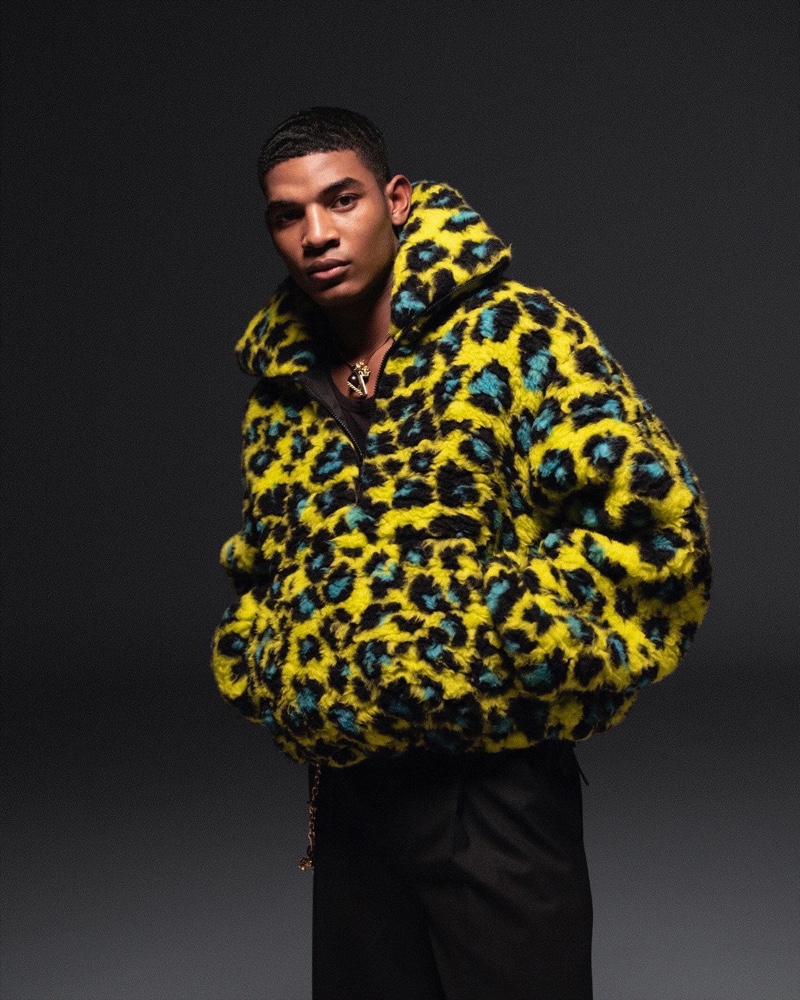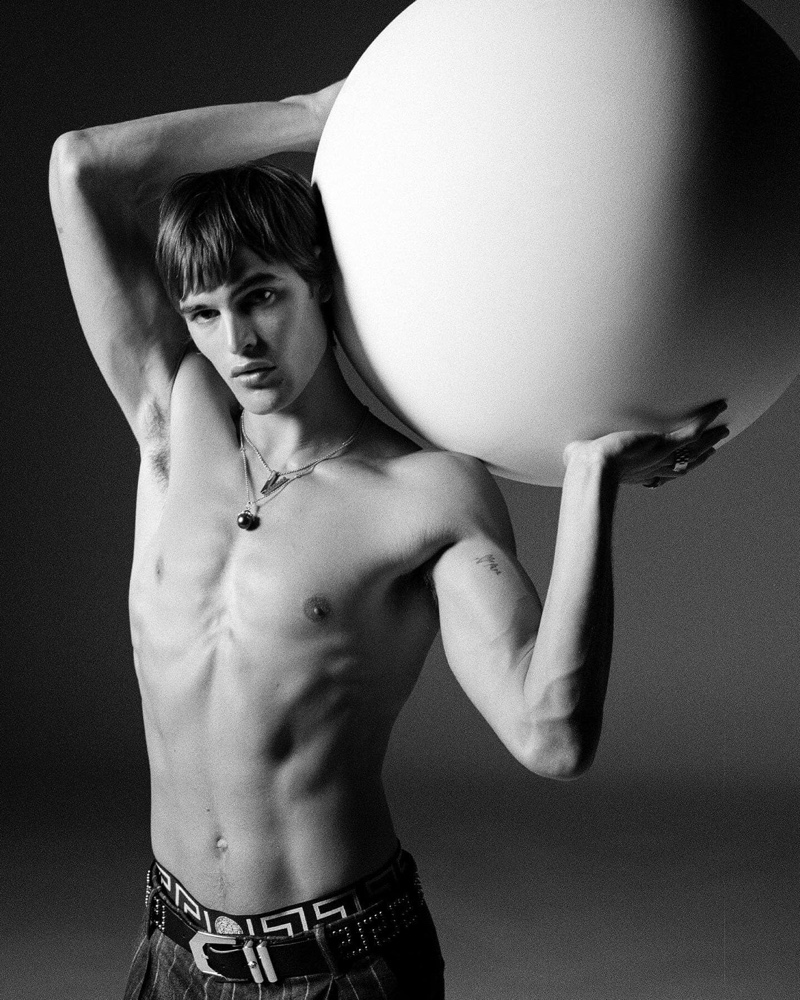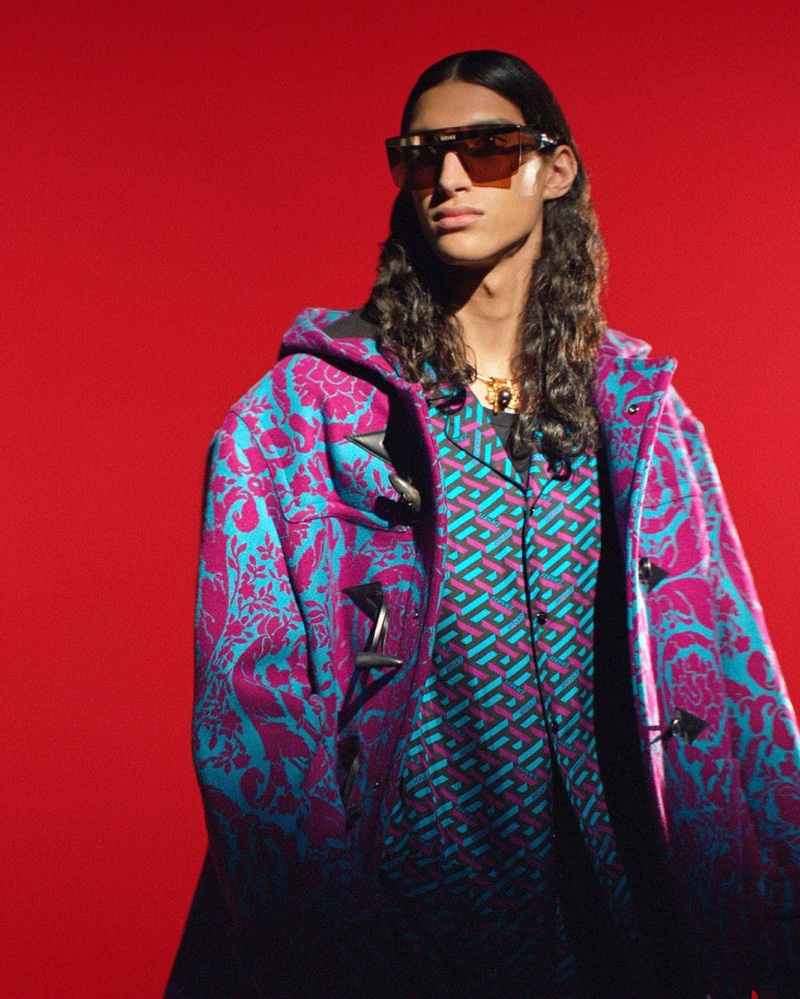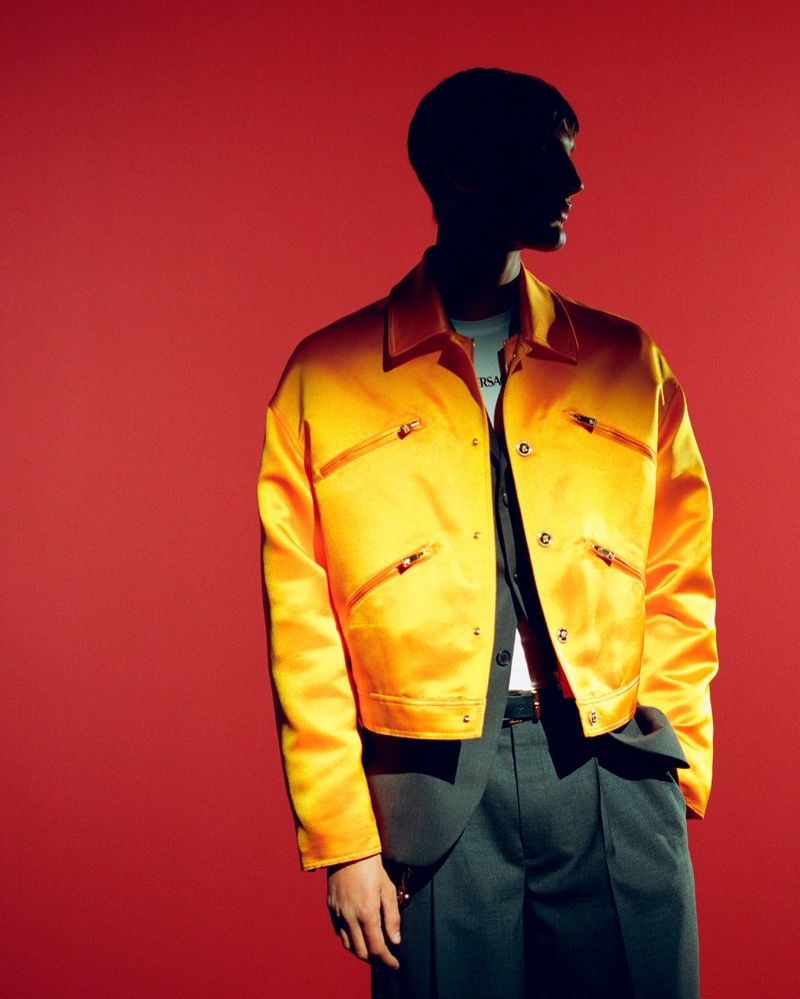 Versace Men Fall/Winter 2022 Collection