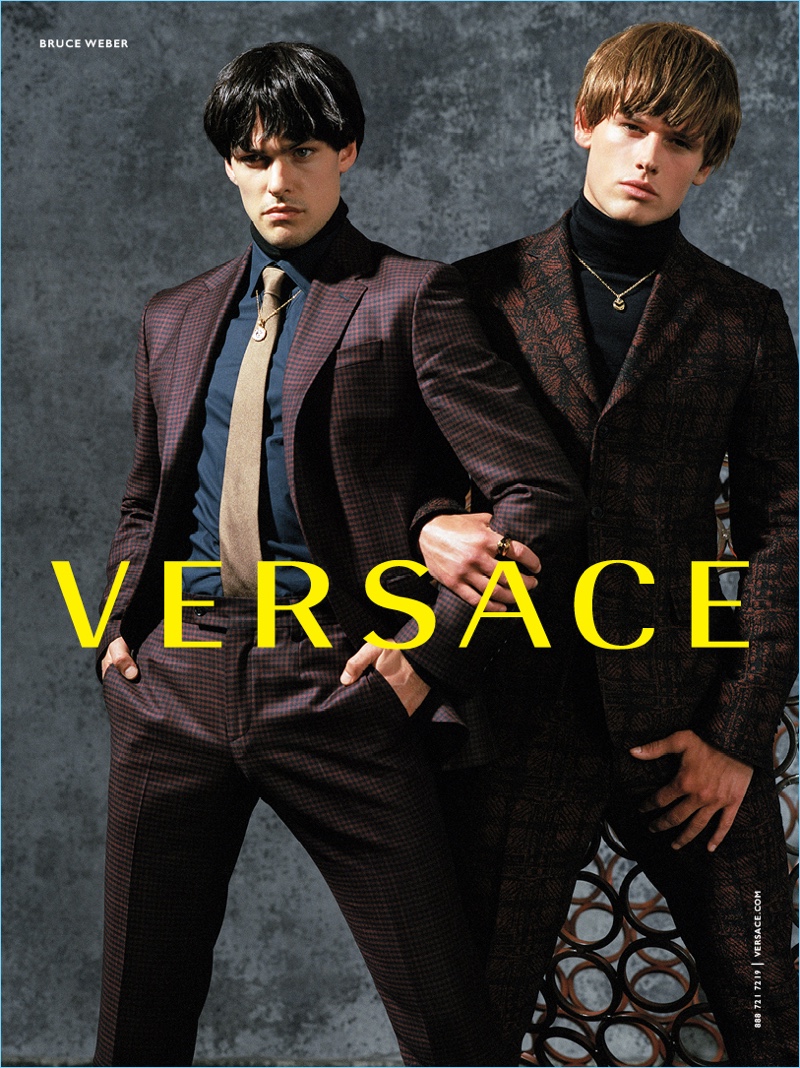 Versace celebrates unity and hope with its fall-winter 2017 campaign. The Italian fashion house reunites with photographer Bruce Weber for the season. He photographs models Filip Wolfe, Barry Lomeka, Alpha Dia, Valentine Rontez, Tristian Thevenot and Michael Gioia. The outing promotes equality, strength, and love. Donatella Versace shares, The message of this campaign is clear and direct.
Related: Versace Taps Into Streetwear Ease for Fall '17 Collection
Versace continues, It is about the unity, love, and togetherness that we all need, no matter who we are or where we come from. Weber adds, After talking to Donatella about what's happening around the world today, we wanted to do photographs of people standing up for something–some cause that would help other people. So the campaign for us was about a protest for peace and the connection we all need to have for each other.
Versace Fall/Winter 2017 Men's Campaign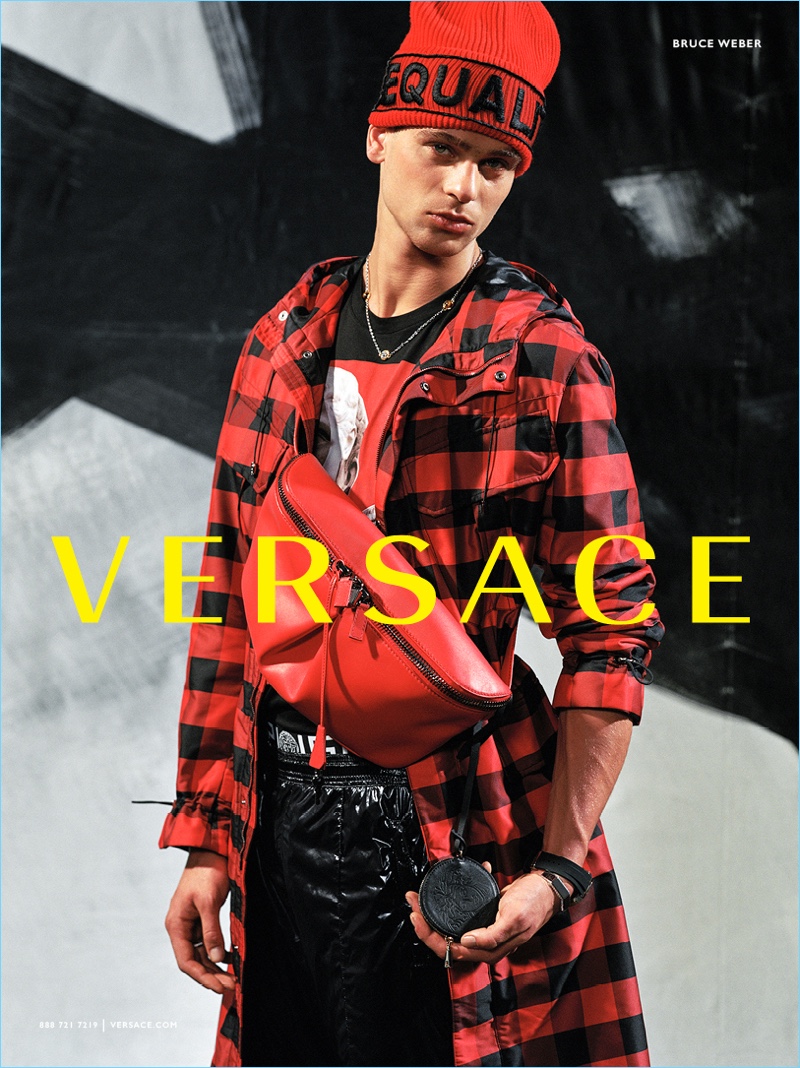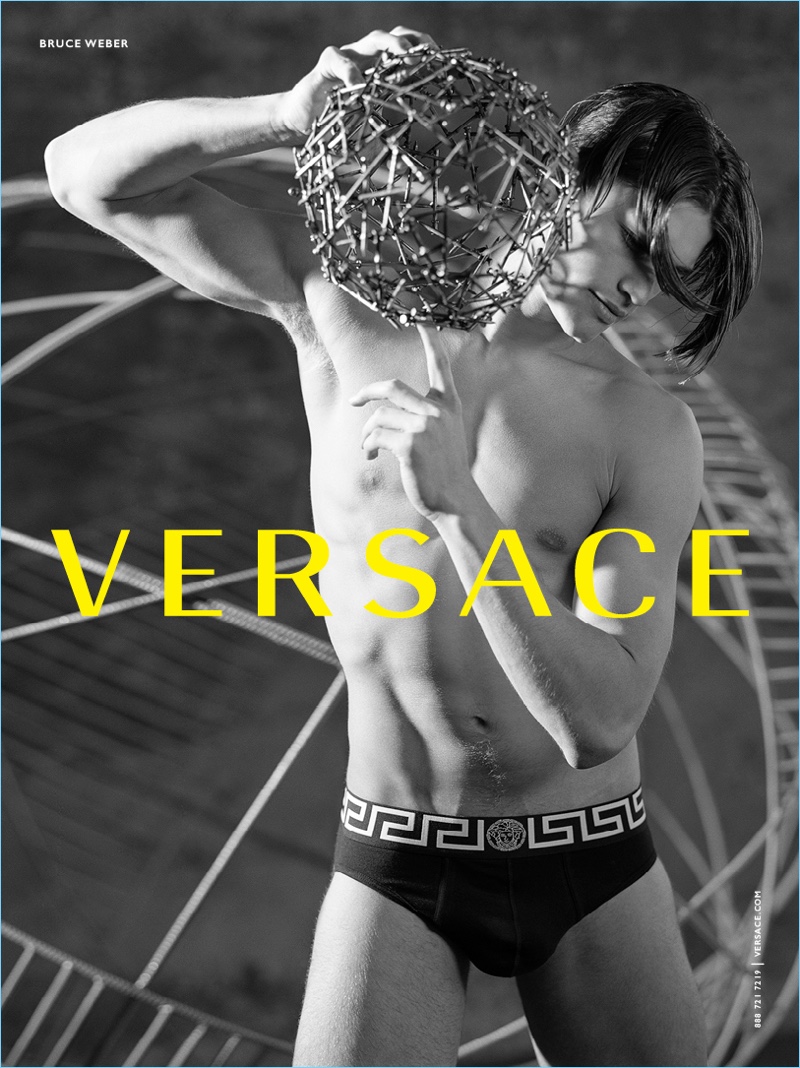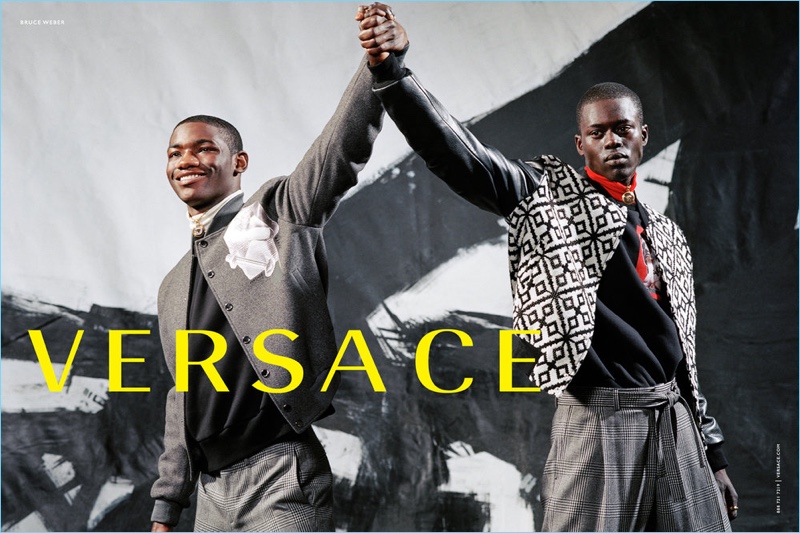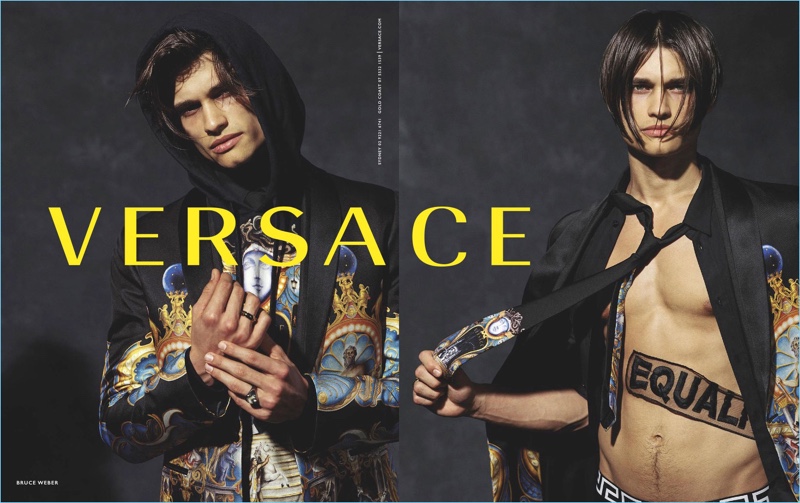 Art Director: Sam Shahid
Executive Producer: Nan Bush
Stylist: Jacob K
Makeup: Dick Page
Hair: Paul Hanlon