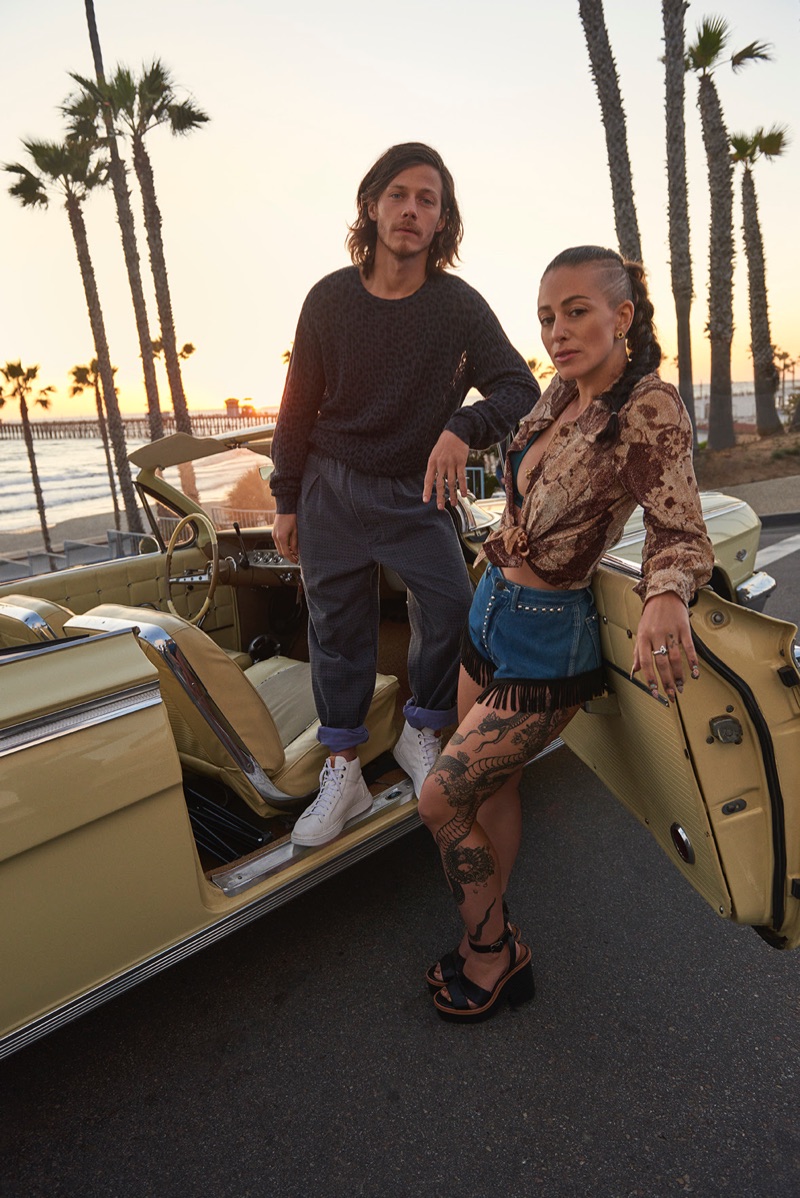 UGG freshens up its collective for spring-summer 2019. The brand releases its new campaign with a cast of talented Californians. The outing brings together actor McCaul Lombardi, musicians Clementine Creevy and Shawkat Sadeek Sanbar, model Mikaela Ann Kreuzberger, tattoo artist Jozie Furchgott Sourdiffe, and surfer Levi Prairie. Meanwhile, Frederic Auerbach photographs the advertisement with styling by Kate Ruth and Jen Patryn.
Related: UGG Taps Designer Heron Preston for 40th Anniversary Campaign
Discussing the campaign, UGG President, Fashion & Lifestyle Brands Andrea O'Donnell shares, The UGG Collective consists of Californian photographers, musicians, actors, artists, surfers, and skaters. Like UGG, they are bold, provocative, free-spirited, optimistic and real. O'Donnell continues, Each season, we select new groups of unique individuals to represent the brand and, in telling their stories, we tell ours.
UGG Spring/Summer 2019 Campaign