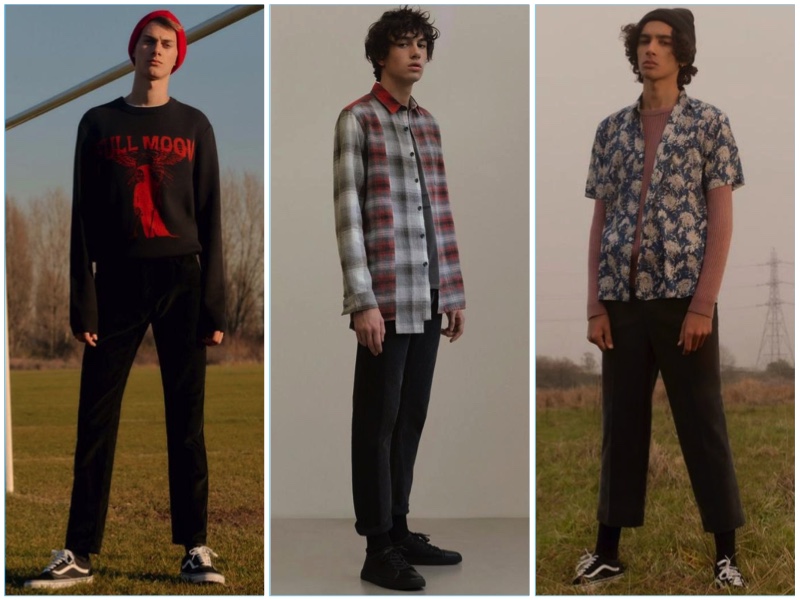 Nineties style continues to enjoy the spotlight as Topman releases its style commandments and essentials for spring 2017. Photographer Thomas Cooksey and stylist Harry Lambert reunite to capture the youthful outing. Bold details and playful proportions come together as Topman subscribes to accessible style ideas.
Related: Topman Design Looks Ahead to Fall with Eclectic 90s Flair
Concepts range from double denim to the pairing of cropped trousers and skate shoes. Exploring various prints alongside basic tees, the British brand also makes a case for nineties style layering. Consider long-sleeve tees and t-shirts or hoodies and lightweight jackets. You can also draw special attention to a new shirt or sweater by tucking it into your pants.
Topman Spring 2017 Essentials