Milan's Fashion Trends–This season, Milan Fashion Week was a real visual treat. But, really, has it ever not been so when it is home to some of the best minds of fashion such as Giorgio Armani, Miuccia Prada, Frida Giannini, Tomas Maier and many others? 
Along with the 4 amazing trends from London Collections: Men, we bring you the five most approachable trends from the catwalks of Milan Fashion Week to help you stay at the top of your sartorial game next spring/summer season.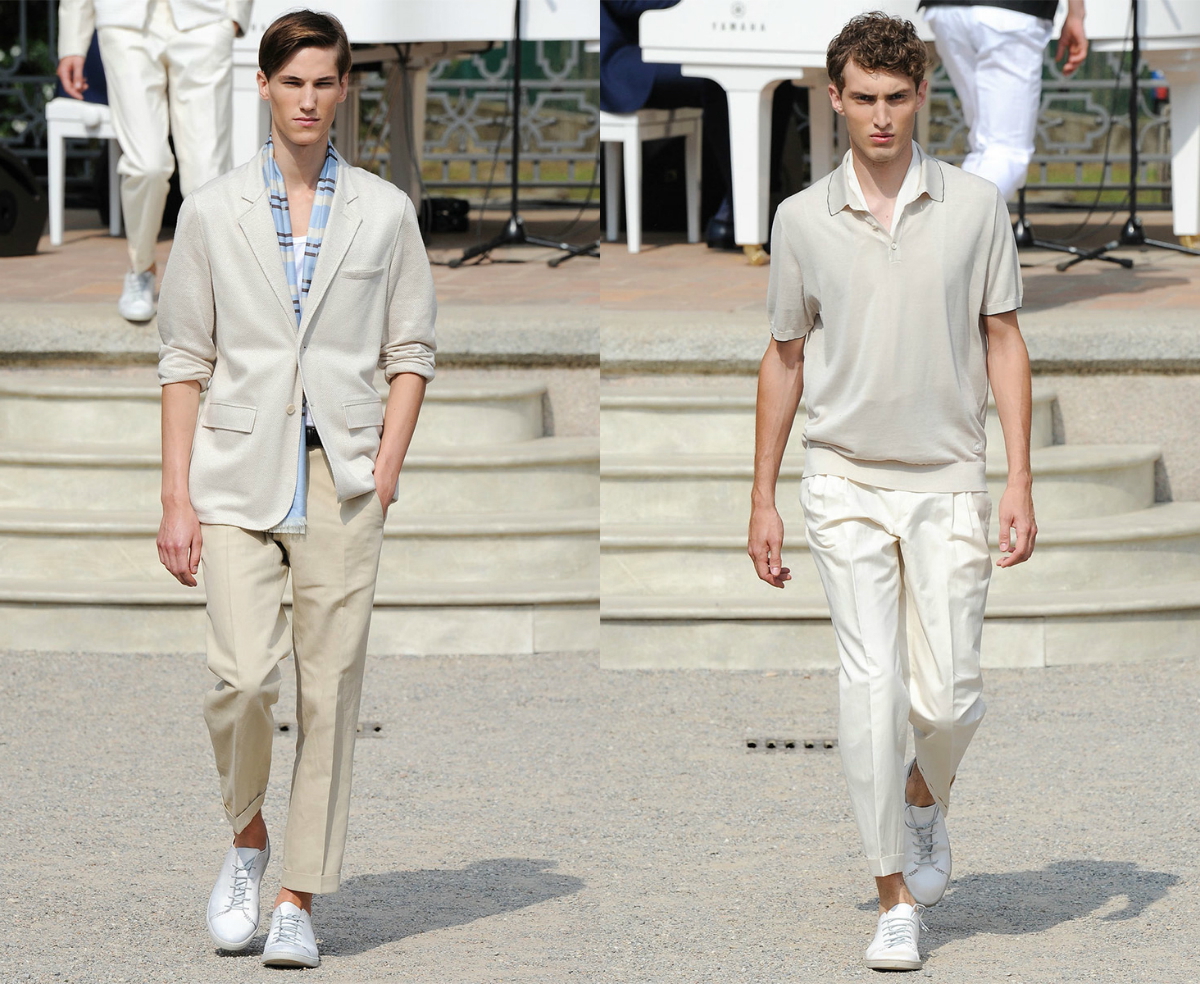 Cream of the Crop
While London designers used a lot of white, their Milan counterparts opted for cream, an equally neutral yet much less intimidating color to many guys. What's great about cream is that it is elegant, versatile yet extremely masculine. So if you haven't done it yet, give your wardrobe some cream-colored love.