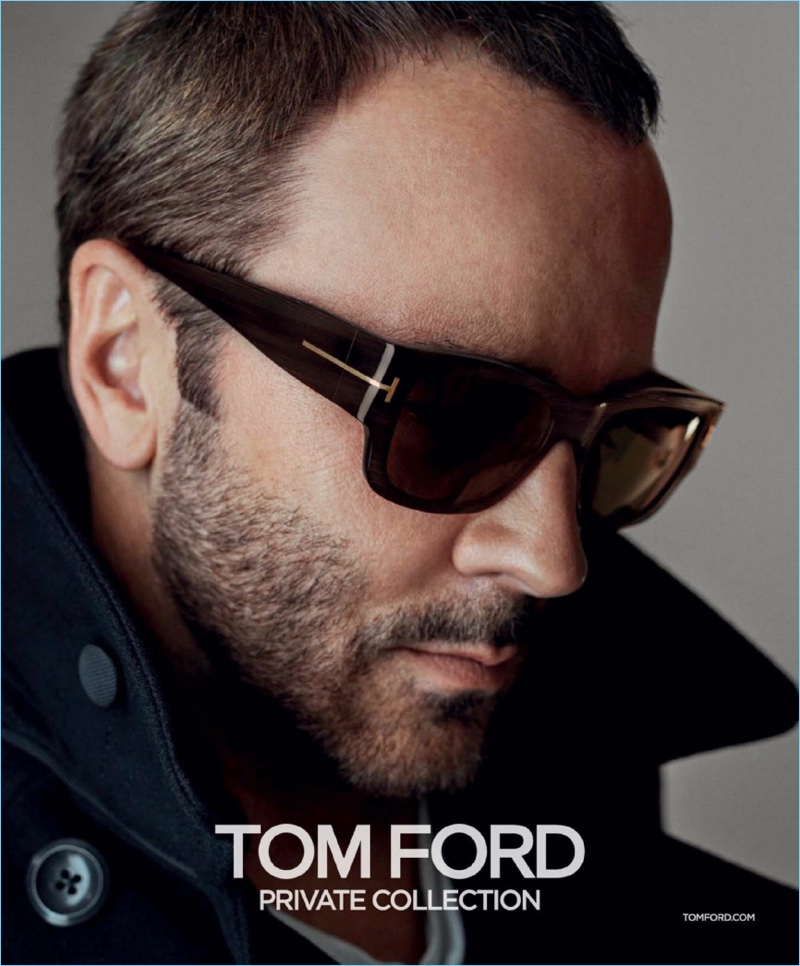 When it comes to fashion today, the designer behind the brand is often just as important as the final product. Considering celebrity designers, one name that quickly comes to mind is Tom Ford. The American designer's label is equated with glamour and often oozes sex appeal. Making a memorable impression, Ford often appears in his own campaigns.
Related: Tom Ford Takes a Regal Stride for Fall '17 Collection
Most recently, Ford starred in an eyewear advertisement for the label. However, the designer has appeared in countless campaigns worth noting. Specifically, Ford fronted his own fall-winter 2007 advertisement. Photographer Marilyn Minter had the pleasure of capturing the special outing. Known for her erotic imagery, Minter brought a subtle sensuality to the campaign.
Tom Ford Fall/Winter 2007 Campaign