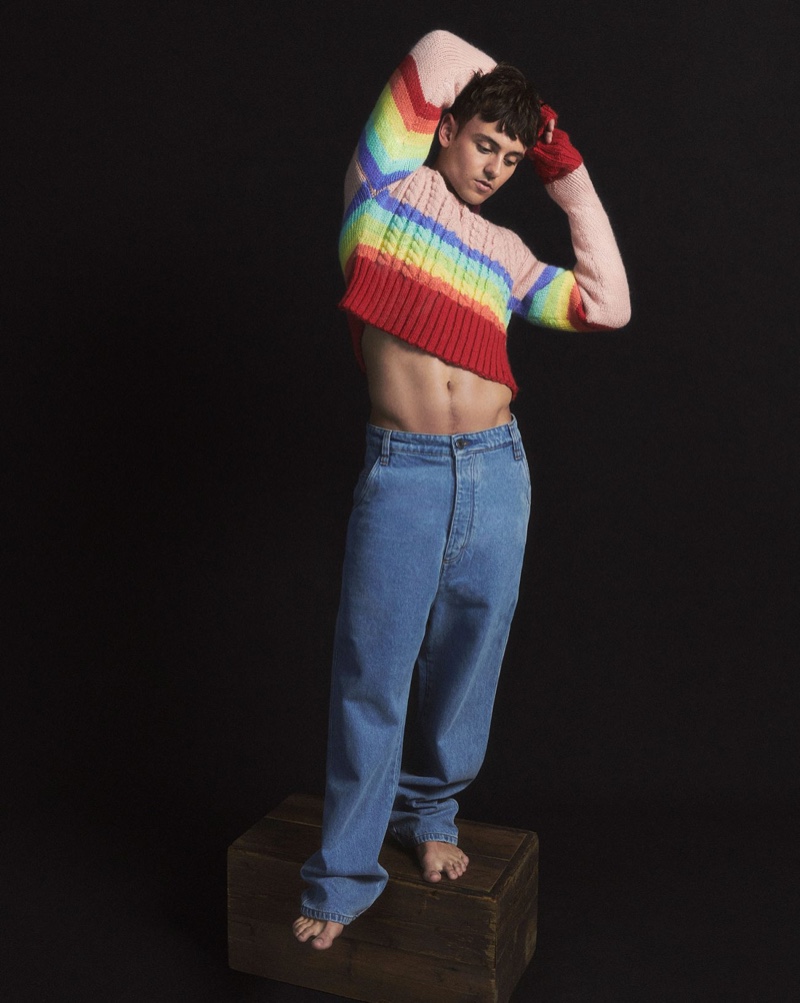 With a new collaboration, Tom Daley tests his love of knitting. For a special partnership, the British diver and Olympic gold winner teams up with AMI Paris. In time for Pride, Daley makes two unique sweaters in a colorful rainbow pattern. The 28-year-old even tackles the task of incorporating AMI's logo into one of the designs.
Tom Daley for AMI Paris
The collab between AMI and Tom Daley is ultra-exclusive, with the two showcased sweaters being one-of-a-kind. On Drouot, Daley's AMI de Coeur rainbow sweater will be auctioned off to the highest bidder on June 14, 2022, with the cropped cable sweater being offered as an NFT on June 18, 2022. 100% of the earnings will go to the Kaleidoscope Trust, a British organization that advocates for LGBT+ human rights.
Related: ROMEO BECKHAM ROCKS SPORTY STYLE FOR PUMA X AMI CAMPAIGN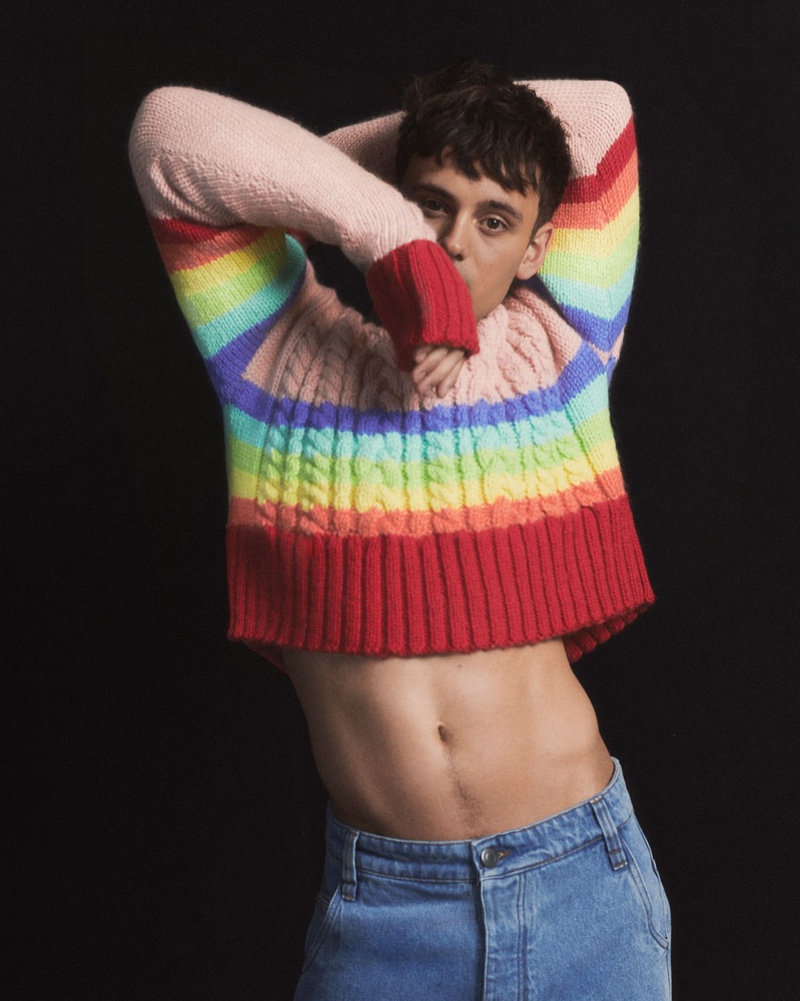 "This collaboration came very naturally as I have always loved creating things and working with Pride colors makes the jumpers look so vibrant and exciting," expresses Tom Daley. "I chose to donate 100% of the proceeds to Kaleidoscope Trust as charities that help LGBTQIA+ people and particularly youth are very important to my mission."