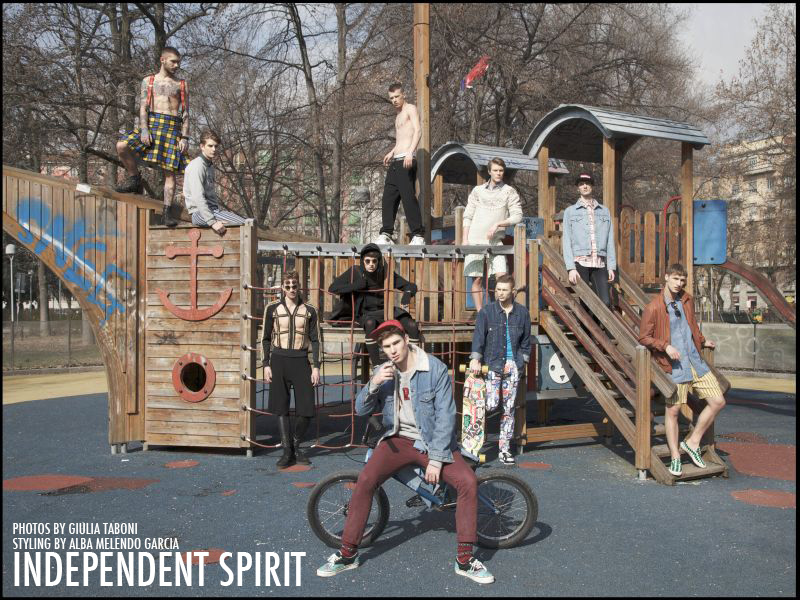 Independent Spirit–The models of Independent Men steal the scene in our latest exclusive, shot by photographer Giulia Taboni and stylist Alba Melendo Garcia. Hitting the park in eclectic styles that include pieces from Jeremy Scott for Adidas, Frankie Morello, Trussardi and more, Julian Vecchio, Simon Jansson, Sanders Nevejans, Cristian Grib, Sergio Fonseca, Lance, Andreas Brunnhage, Andrea Bellisario and David Hellstrom come together for a moment in the sun. / Grooming by Angela Valentino.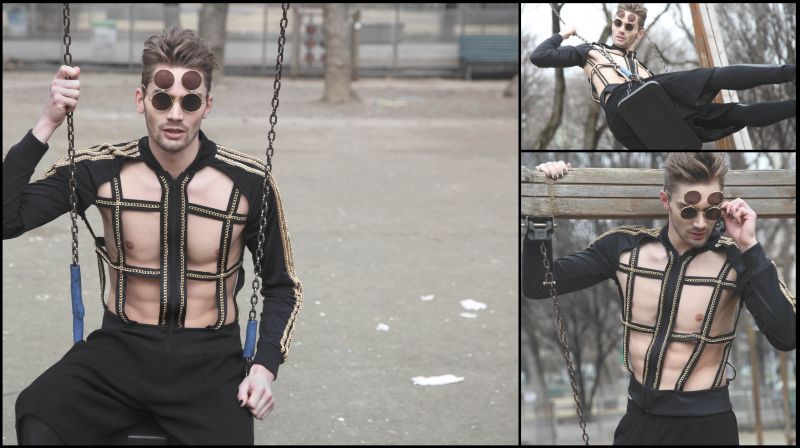 David wears trousers Frankie Morello, jacket Jeremy Scott for Adidas and shades Super.
Cristian wears sweats Giuliano Fujiwara, underwear Calvin Klein and sneakers Giuliano Fujiwara.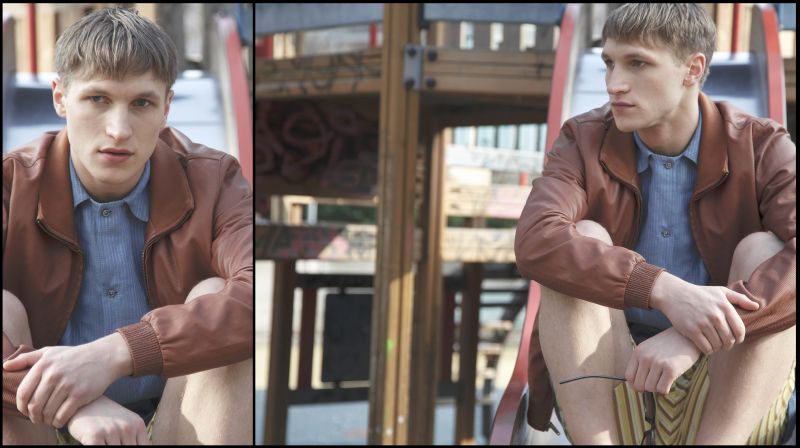 Andreas wears jacket and trousers Trussardi.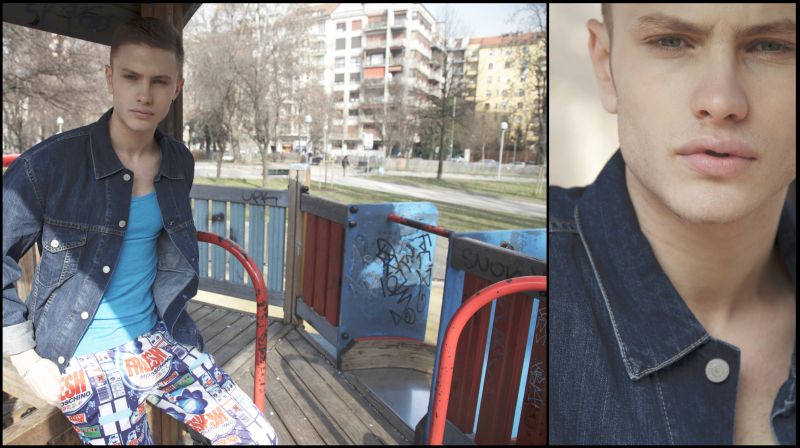 Andrea wears jacket Levi's, t-shirt American Apparel and trousers Moschino.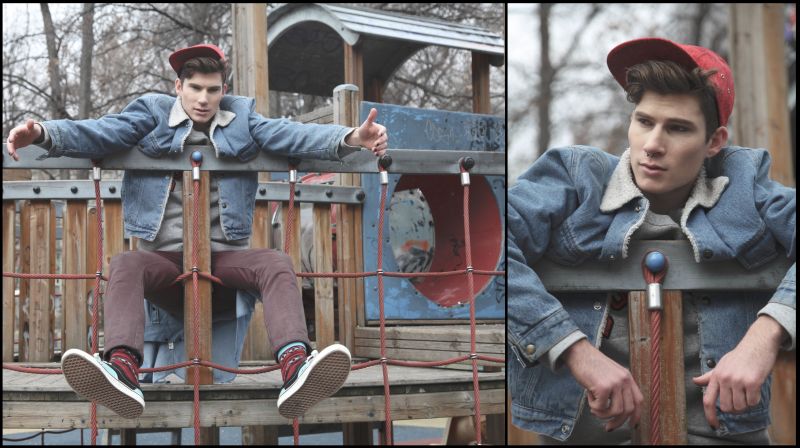 Lance wears jeans Cheap Monday, sweatshirt Supreme, jacket Levi's, cap Supreme, socks Topman and shoes Vans.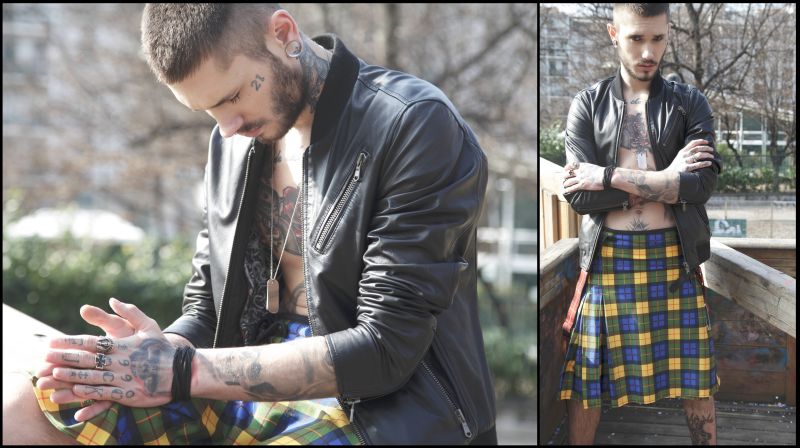 Dawid wears jacket Moschino, skirt Jeremy Scott for Adidas and rings Hugo Cacciatori.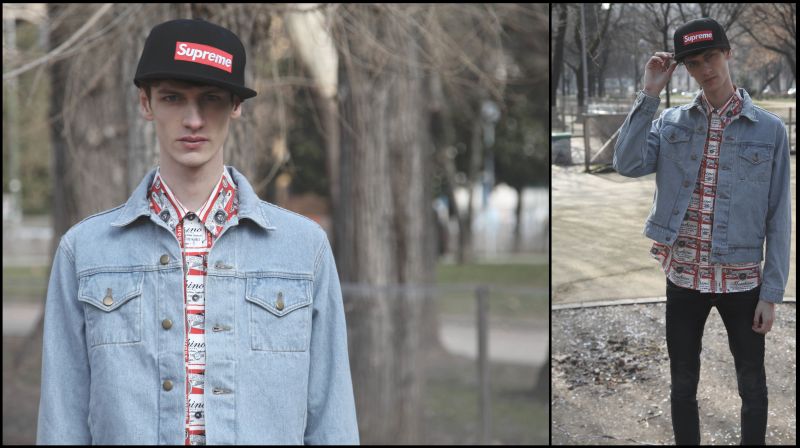 Sergio wears cap Supreme, jeans Cheap Monday, t-shirt Moschino and jacket American Apparel.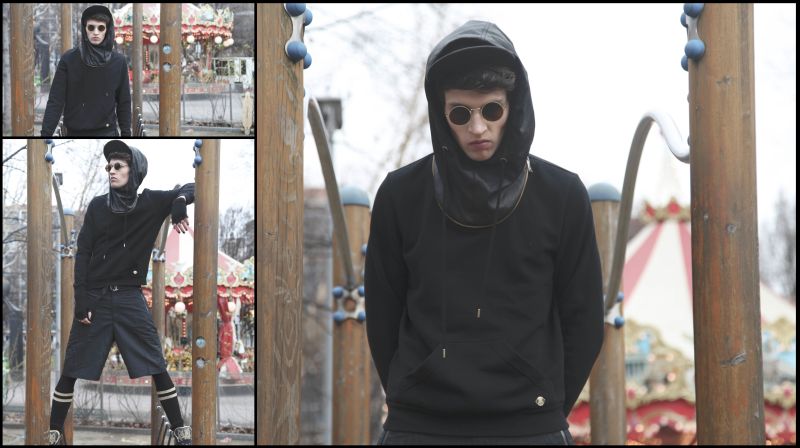 Sander wears cap Kenzo, sweatshirt Frankie Morello, trousers Dirk Bikkembergs, shades RayBan, socks and sneakers Frankie Morello.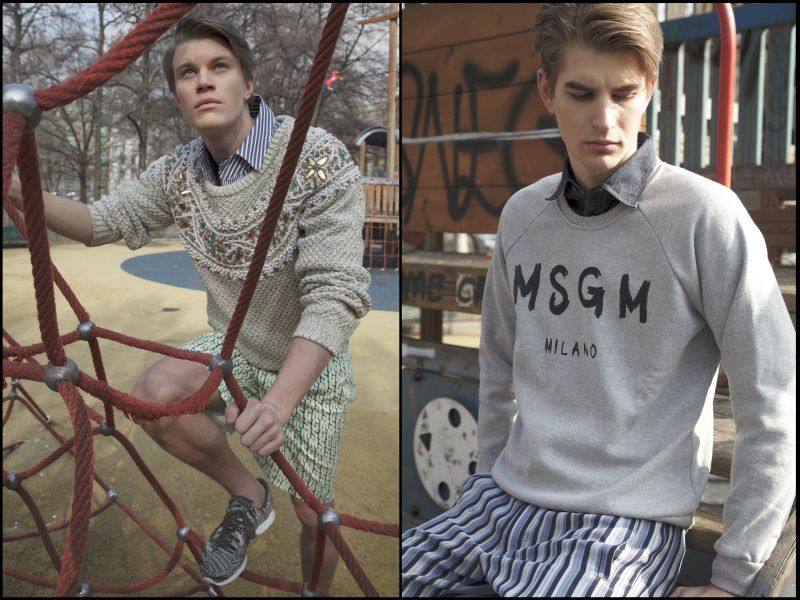 Left Simon wears shirt Vivienne Westwood, sweater Missoni, trousers MSGM and sneakers Missoni for Converse. Right Julian wears shirt Vivienne Westwood, sweatshirt MSGM and trousers Trussardi.da