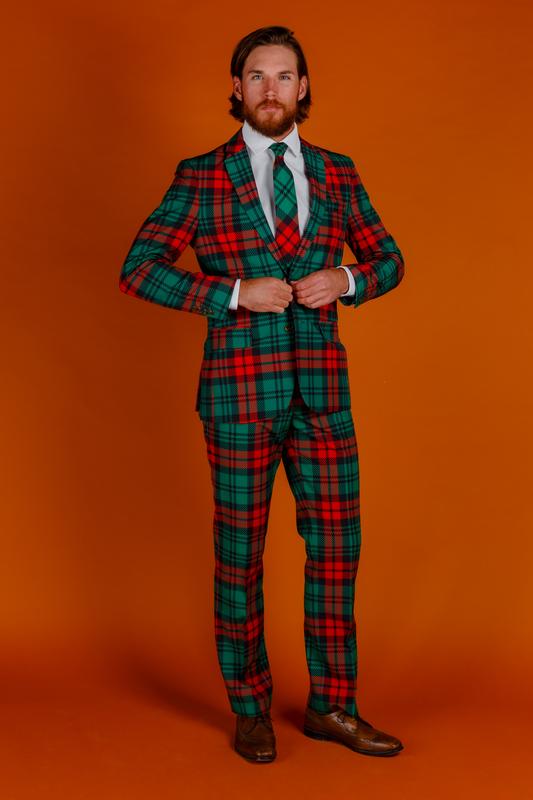 The wait is over! Christmas is finally almost here. We're fully in the Christmas spirit, and the countdown is on. Naturally, our thoughts have now turned to what to wear come Christmas day: we want to be suitably dressy while feeling warm and cozy, which has got our ideas in a frenzy. Fear not, ugly is the new fashion on Christmas, and you can be the trendiest Ugly dresser with the brand Shinesty. The label offers an eye-catching collection of wild Christmas suits, which will be a fantastic and bold fashion staple this season.
Men's ugly Christmas sweater suits aren't only game-changers; they take things to an entirely new level. The incredibly creative patterns are a stamp of "cool" and "fun" on your appearance. So catch the spotlight on this Christmas party while donning a pretty ugly Christmas suit from Shinesty. Speaking of their Shinesty Christmas suits, let's have a look at the impressively wide variety.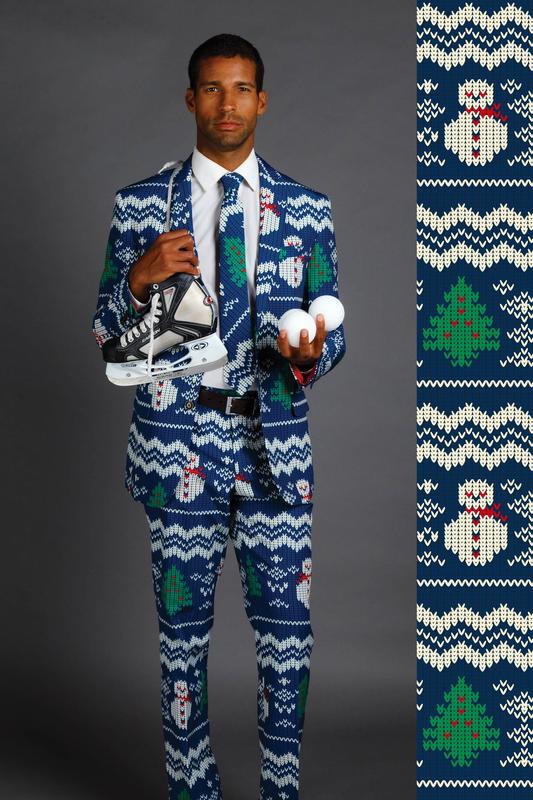 They have unique designs that instantly catch your attention with colors and graphics that deserve a closer look. In this one, the burst of blue with a sweep of snowy flakes gives the perfect winter vibe. Out of Shinesty's entire collection, this one evokes the nostalgic feeling of opening Christmas presents with your family in front of the fireplace.
Are you going to a Christmas party at someone's house? Choose a style from the Shinesty collection that charms with a comfortable, relaxed fit and lively patterns. You will be comfortable enough to indulge yourself in great food, while also looking festive. Moreover, Shinesty's festive suits capture the spirit of the season with joyous Christmas colors. With the right look, you could be like a walking Christmas tree. The funky outfits will have you confident and ready to get in front of the camera. For a further elevated look, wear a pair of boots with the outfit!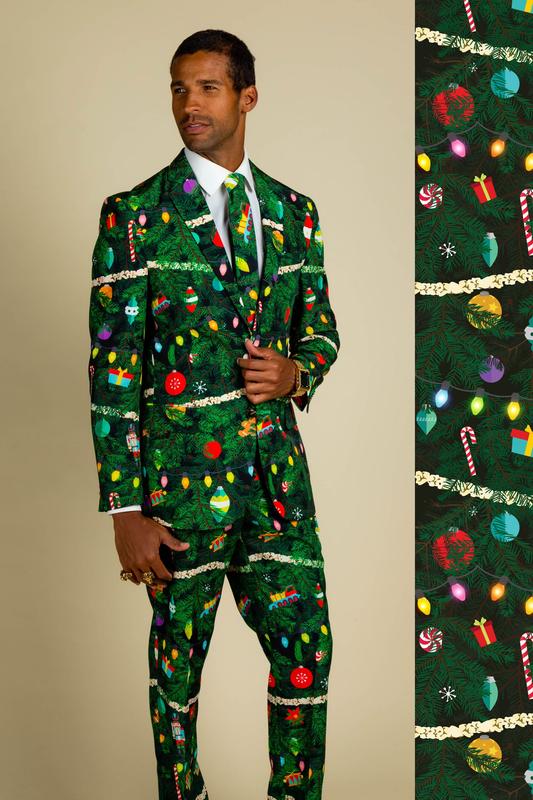 Let us be real; one can not imagine Christmas without Fir trees, right? So it will probably be a good idea to delve into some tree patterns, like with this simple patterned Christmas suit by Shinesty.
Santa Claus, delicious candy canes, comfy socks; these are all the motifs that one would need to represent Christmas spirit, right? When it comes to this, Shinesty has got your back with a trendy and fun Christmas suit that has all these motifs on display. The joyous print combined with the signature green color of Christmas makes it the perfect look for the occasion.
Shinesty's Christmas suits are just what you need to get into the Christmas spirit. Their collection of menswear provides the perfect opportunity to make more memories this season with your loved ones. Explore Shinesty's website soon to find the ideal outfit for Christmas parties and get-togethers.