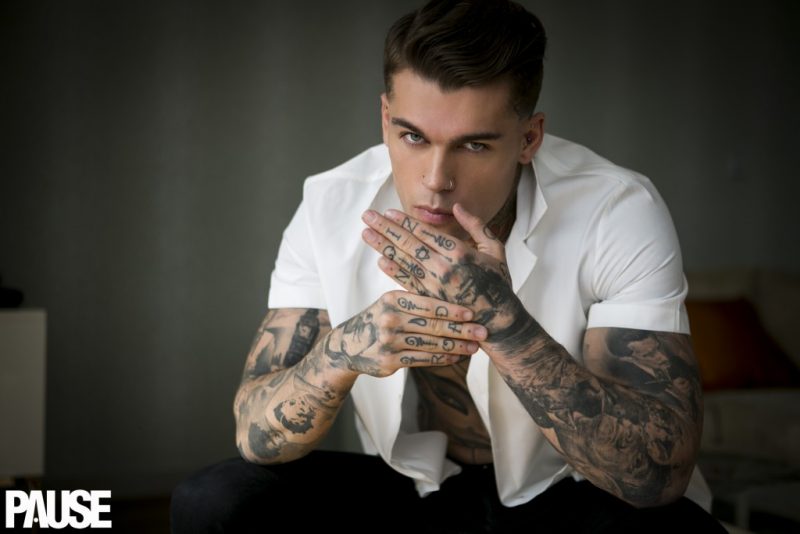 English model Stephen James gets candid with Pause magazine for a new feature. The tattooed model connects with photographer Benjamin Glean and stylist Samantha Ria for the occasion. Talking to the magazine about the ins and outs of modeling, Stephen reveals how his prominence on social media has taken his career to a new level.
Stephen James for Pause Magazine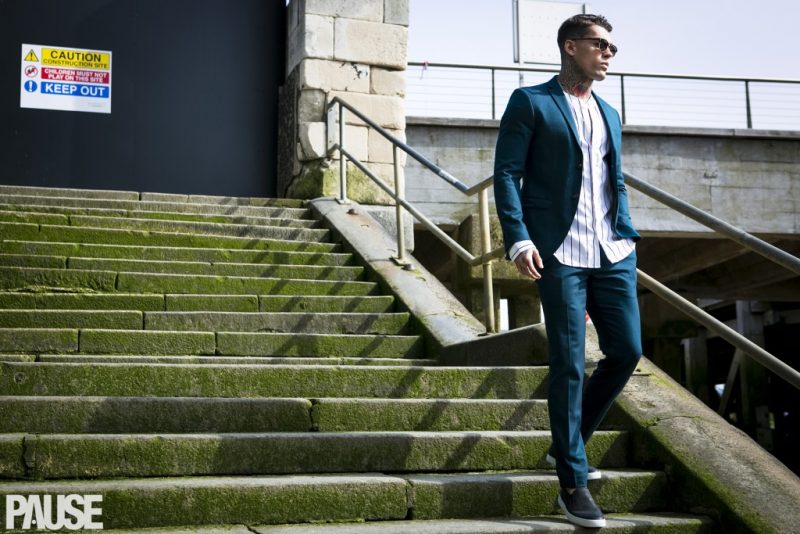 Discussing his representation in London, Stephen explains, "I just left Storm and joined Unsigned Group. It's a management company. I'm my own publicist, so if people are booking me jobs that aren't from Storm; they're booking me jobs from my social media." Dishing on the advantages of social media, particularly Instagram, where he has over 1.5 million followers, Stephen confides, "I don't know why I am giving so much percentage to people and they're doing nothing for me, they're just taking crazy percentages from me. So I became my own publicist. If I upload a photo now on Instagram, maybe I'm going to book a job two/three hours later."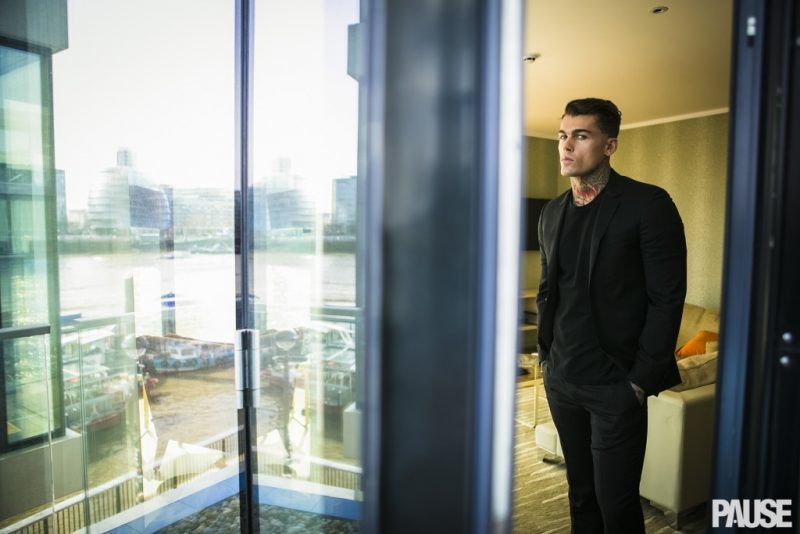 Shedding some light on where he's at in his modeling career, Stephen talks about his choice when it comes to booking jobs, replying, "Yeah, it gets to the point where I can say yes and no. Most models have to say yes to everything, it's my choice on what I want to do. If I didn't want to come today, I could have told my agency I'm not coming. At first when you start modeling, before you make a name for yourself, you have to go to almost everything."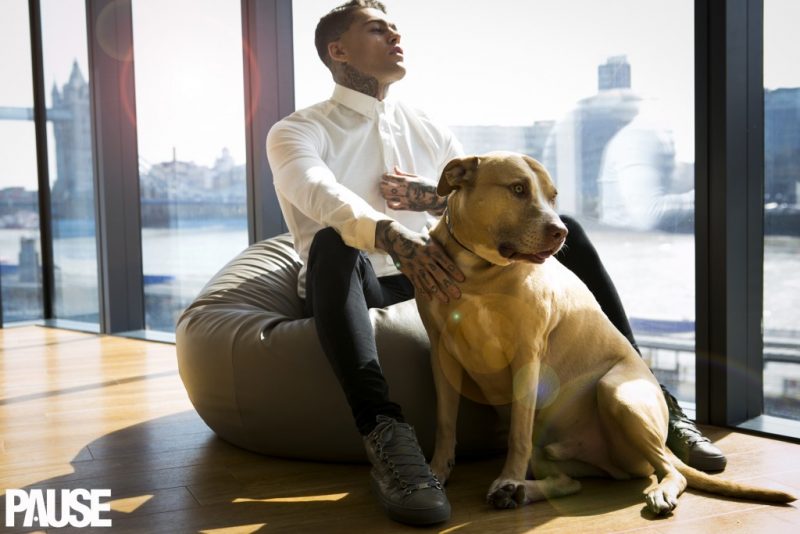 Stephen goes on to say, "Now people want me, rather than me wanting them. You have to prove yourself, I did a lot of big campaigns to get to that position. Same thing with clients you work with, they make you feel you need them, like I'm working for ASOS and I know that they need me." A prominent face on ASOS.com, Stephen shares that he wants to withdraw himself from working with the online retailer.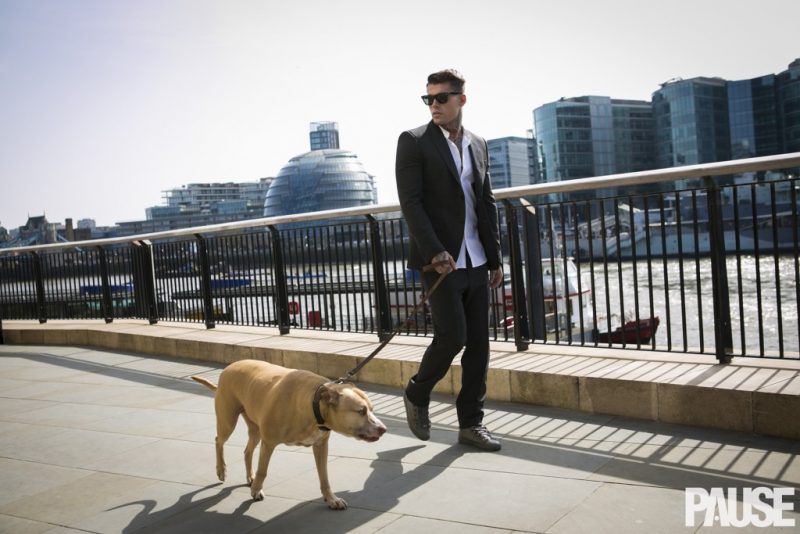 He explains, "ASOS lessens the brand that I'm trying to create. I'm working with clients like Giuseppe Zanotti and they don't want me working for ASOS. They don't want me in the clothes that ASOS sell which are t-shirts for £15 to £20." Stephen adds, "I'm trying to stick to my main clients like Philipp Plein, Giuseppe Zanotti and Calvin Klein, tailoring to that sort of section. ASOS brings your value down a lot. If ASOS can shoot you for that much, why will Giuseppe Zanotti pay you for this much? It's only good because it gets your face out there."
Stephen completes the discussion by explaining, "I've got to the stage where I am trying to create my own brand. They could search me on Google and see me in a £30 t-shirt, and then next week I will be wearing a pair of Giuseppe Zanotti shoes which are £800. So I've got to kind of keep the value up." Read more on PauseMag.co.uk.
Stephen James Covers Harper's Bazaar India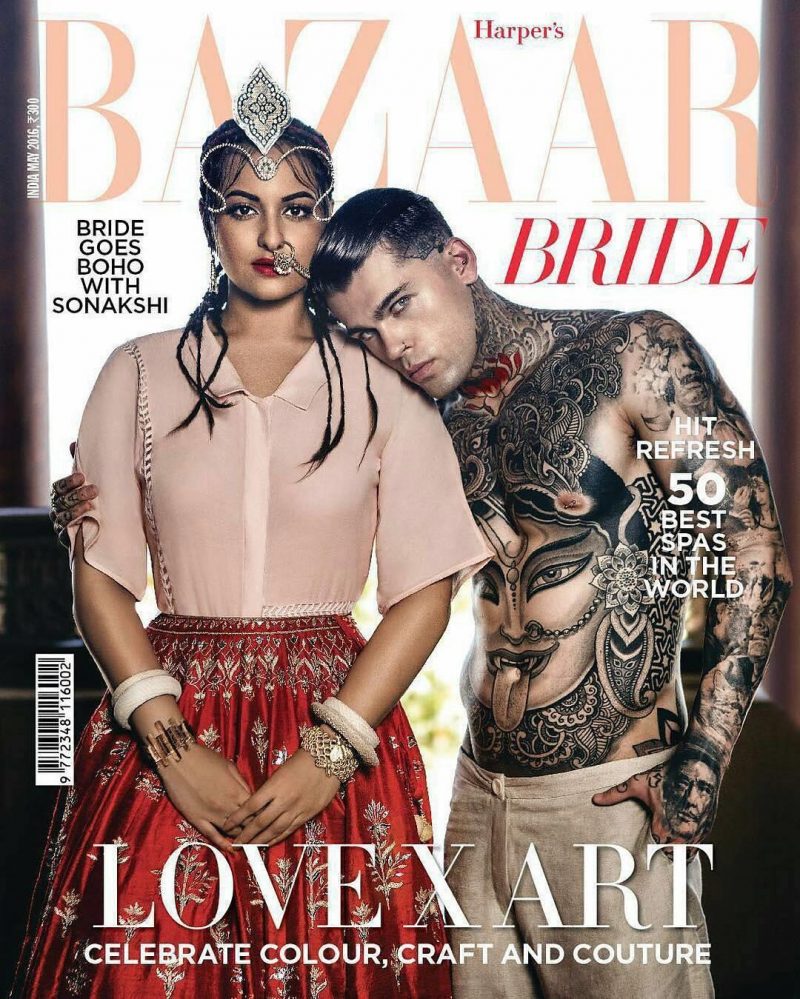 On the heels of connecting with Pause magazine, Stephen James graces the cover of Harper's Bazaar India. Photographed for the magazine's May 2016 issue, Stephen is joined by actress Sonakshi Sinha. The pair embrace boho bridal style for the occasion.