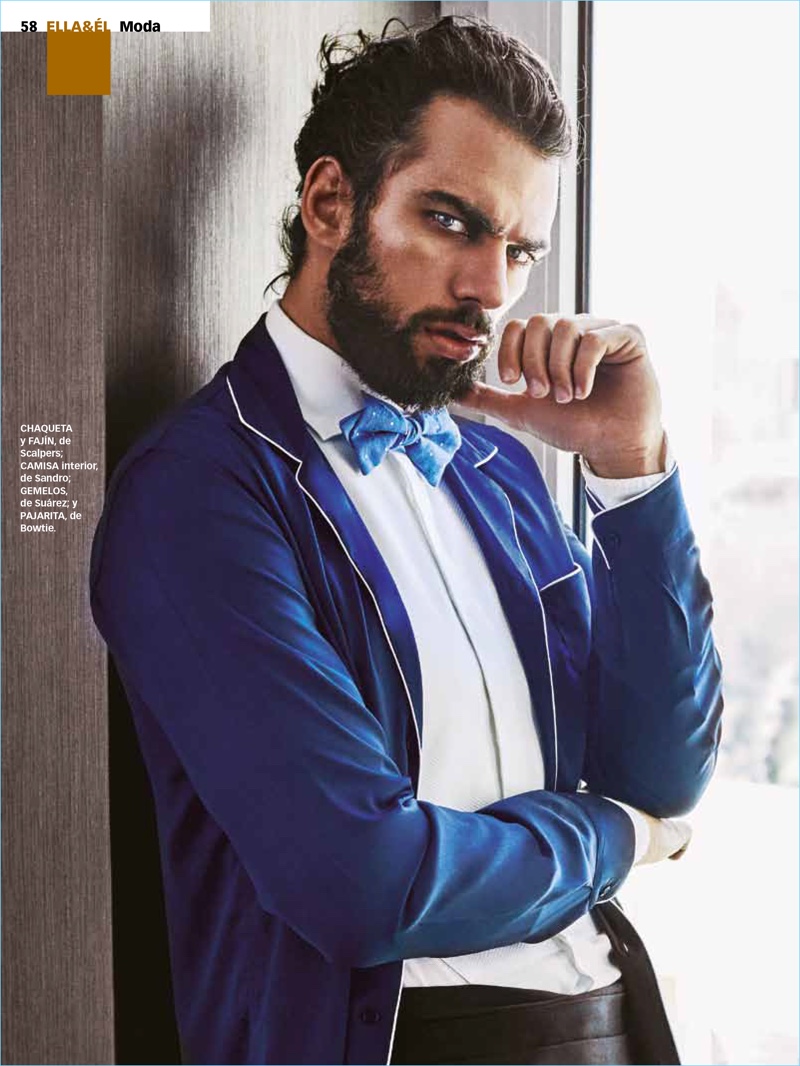 Spyros Christopoulos invites us into his quarters for a new editorial from XL Semanal. The Greek model takes up residence at Westing Palace for the occasion. The magazine taps photographer Chesco Lopez for the editorial. Here, styling is left to the skilled execution of José Herrera.
Related: Spyros Christopoulos Hits the Streets of Lisbon for GQ España
Taking a dandy and luxurious approach to menswear at home, Spyros dons brilliant fashions. The View Management model wears robes, patterned trousers, formal slippers, and more. A host of brands, which range from Emporio Armani to Sandro contribute to the inspiring outing.
Editorial: Spyros Christopoulos for XL Semanal