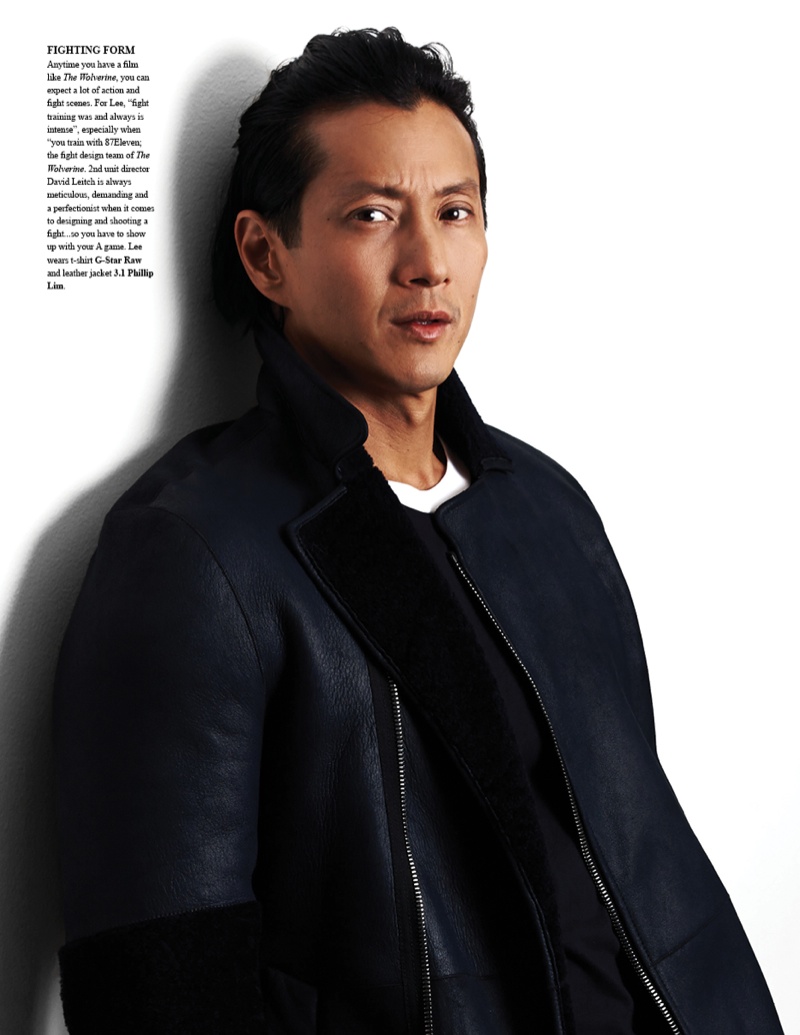 Silver Samurai–Playing a villain may come easy to actor Will Yun Lee, having taken on roles as Colonel Moon in Die Another Day or most recently the Silver Samurai in James Mangold's The Wolverine, but the role isn't perfect. Lee explains, "I wouldn't say I am an ideal villain per se, but I try to do the best with what I'm given and the material out there in terms of giving a character a reason for doing the things he does. I think the more you approach a character in regards to "why he's right", the more you better the chances of "lifting" the character off the page into an actual breathing, thinking person."
Lee's own childhood has informed many of his roles. Although Lee was born in Arlington, Virginia, to parents recently emigrated from Korea, he moved often throughout his childhood, living everywhere from the Bronx to the beaches of Hawaii. Joining his father in San Francisco for his teen years, he learned from the Korean Tae Kwon Do Grandmaster, becoming an accomplished martial artist in his own right. So much so that he won an athletic scholarship to the University of California at Berkeley. Lee's training came in handy for The Wolverine, "Especially when adapting to the Japanese fight style where the movements are dynamic, but also contained within very traditional movements."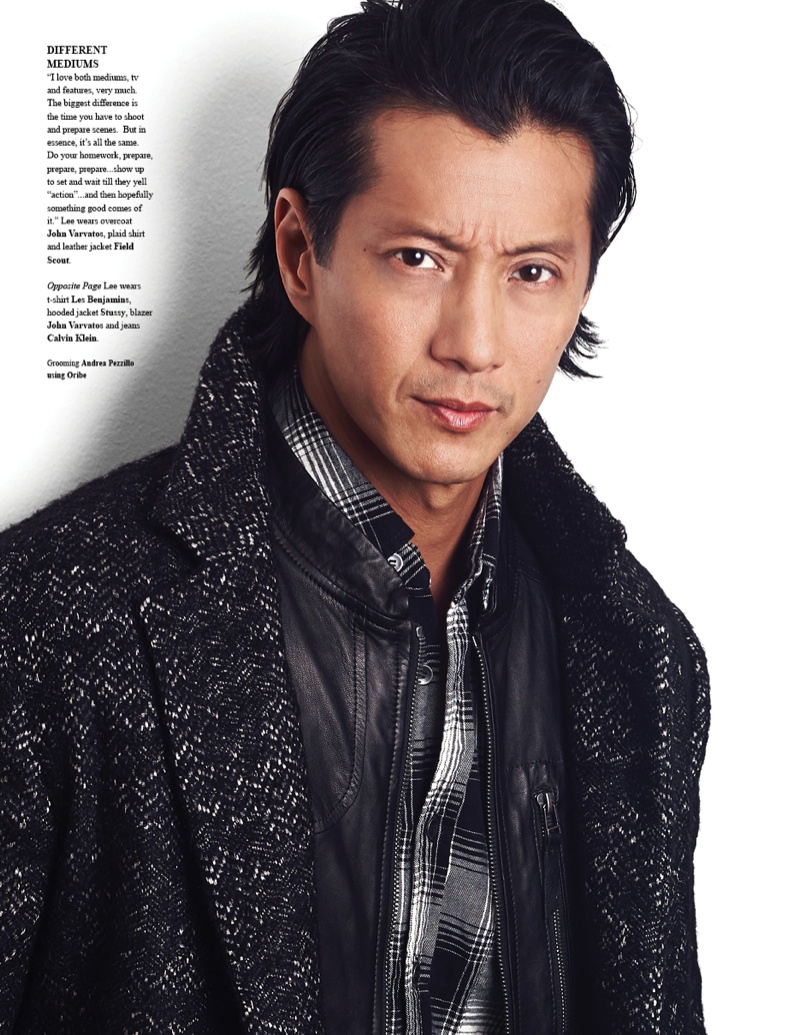 However, playing the villain takes more than just fighting skills. As one of the main antagonists of Hugh Jackman's latest stint as Wolverine, Lee approached his character, considering the Silver Samurai's personal history. "Most of the time, I find music that inspires me and sit with a blank notebook and write everything I can involving the characters and the others around me." Lee expresses the good times on set with the film's director, James Mangold, "He really is a force of nature on set, and is so smart when it comes to people, relationships and how it affects the story. I think my job as an actor is to put in my homework time, and then be as open as possible to listen to the director and trust his or her vision."
The majority of filming for The Wolverine took place in Sydney, Australia. Lee enjoyed the experience. Sydney was "expensive, but amazing. I couldn't believe some of the sets that were built there. One of my favorites was a Japanese village that was built….the snow, the structures and epic scope of it made me feel like we were on the Japanese version of Clint Eastwood's Unforgiven set." Another big takeaway from working on The Wolverine was Lee's experience with his co-stars Hugh Jackman and Hiroyuki Sanada. "They have an impeccable approach to their crafts, but what impressed me the most was who they were as people and how much respect and kindness they showed to everyone around them…which I think falls in line with the themes of this movie of respect and honor. Very humbling and cool to be a part of it."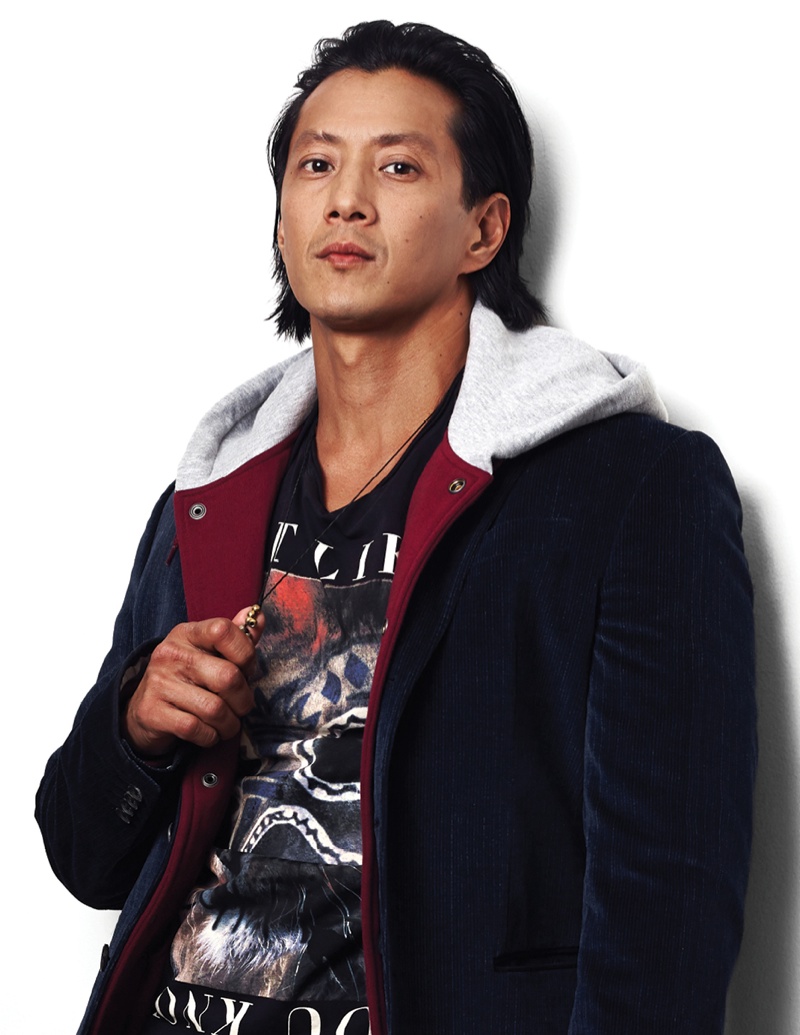 Besides his role in The Wolverine, the actor finds himself busy with an upcoming movie starring alongside the famous Korean actor and singer Boa, "I'm excited for the release of a Asian co-production I did with the creator of the film Step Up." Lee jokes, "Don't worry…I don't dance in it." There is also a new pilot for CBS is in the works, "I just finished a pilot with Josh Holloway of Lost, called Intelligence…which I think will be something fun and special." But his biggest project of all is the birth of his first child.
Originally appeared in
Fashionisto
#8. Photos by
Angelo Kritikos
. Styling by Alexandra Mandelkorn.
Grooming
by Andrea Pezzillo using Oribe.