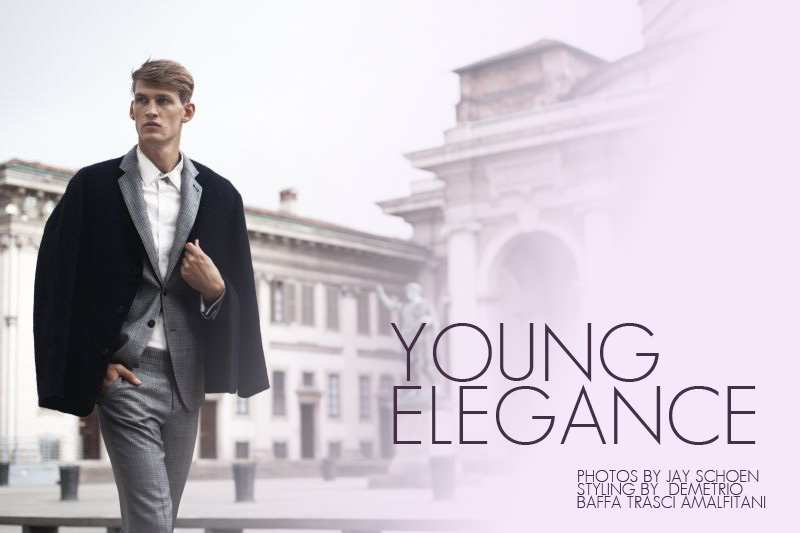 Young Elegance–Photographer Jay Schoen and fashion editor Demetrio Baffa Trasci Amalfitani come together for a story featuring new 2morrow face Sigurd. Heading outdoors for an elegant look at fall fashions, Sigurd is draped in pieces from the current collections of Z Zegna, Moschino and Calvin Klein Collection among other labels. / Fashion assistance by Amalia Tiano de Vivo.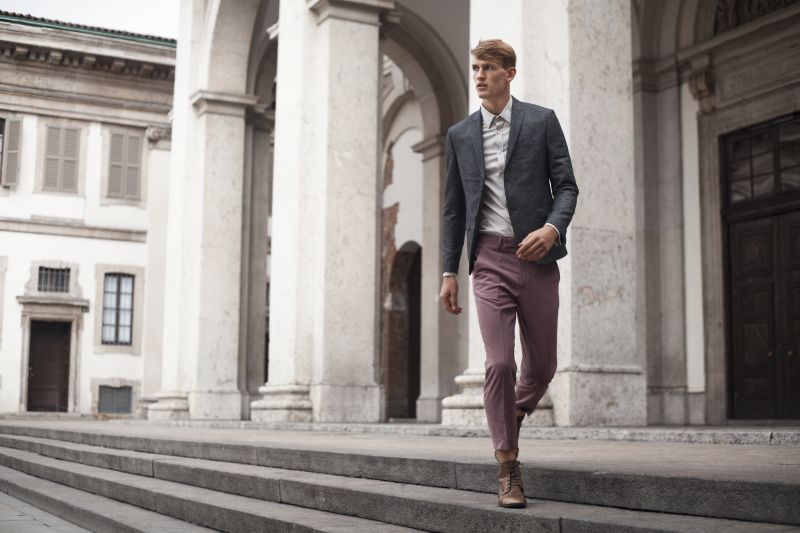 Sigurd wears jacket
Moschino
, shirt
Z Zegna
, trousers
Gazzarrini and vintage shoes Ralph Lauren
.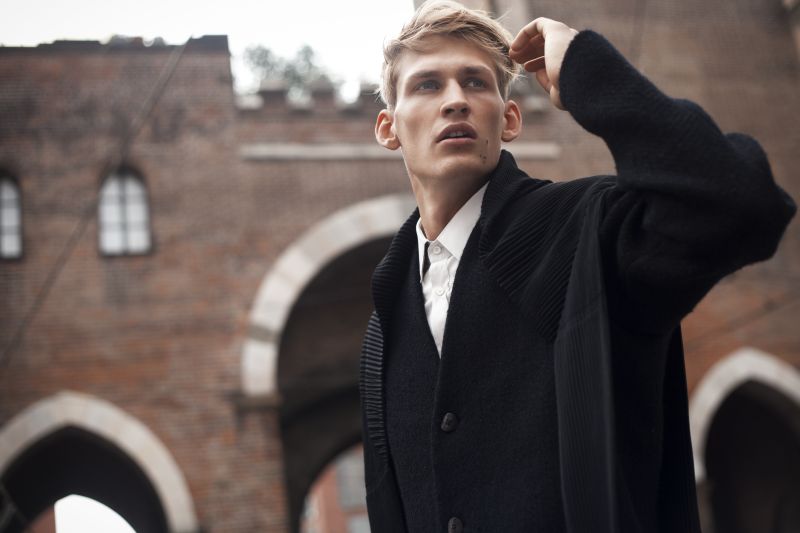 Sigurd wears shirt Dirk Bikkembergs, jacket and sweater Issey Miyake.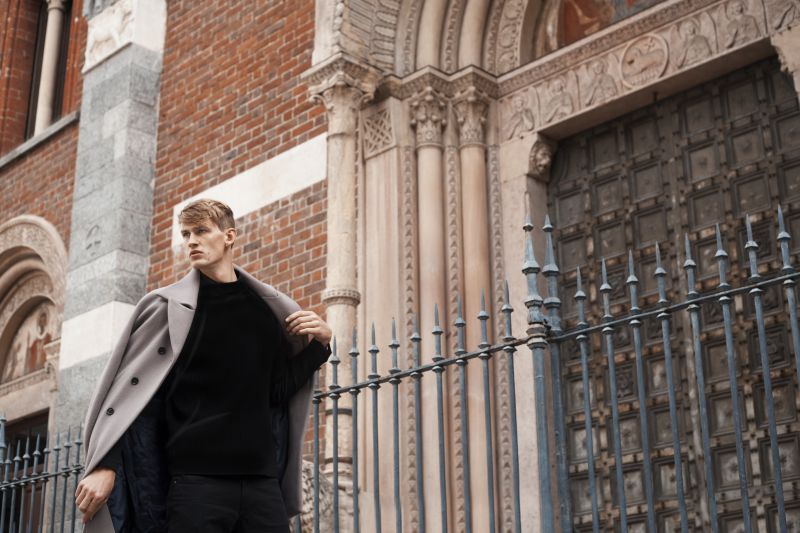 Sigurd wears overcoat Gazzarrini, sweater Giuliano Fujiwara, shirt Calvin Klein Collection and trousers Dirk Bikkembergs.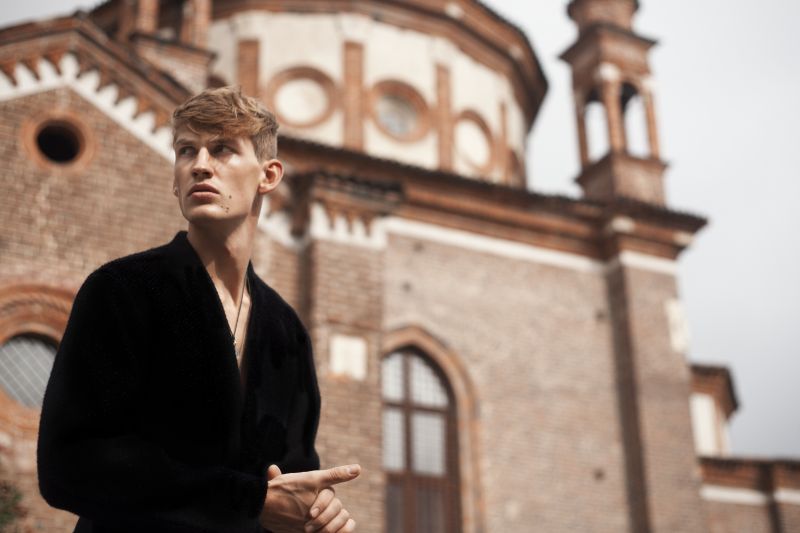 Sigurd wears jacket Kris Van Assche and necklace model's own.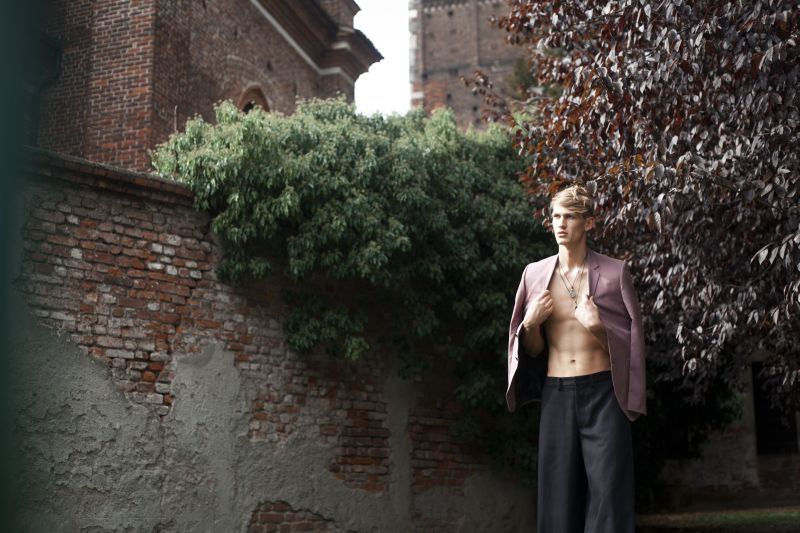 Sigurd wears jacket Gazzarrini and trousers Issey Miyake. Title Image Sigurd wears jacket Issey Miyake, suit Frankie Morello and shirt Paul Smith.