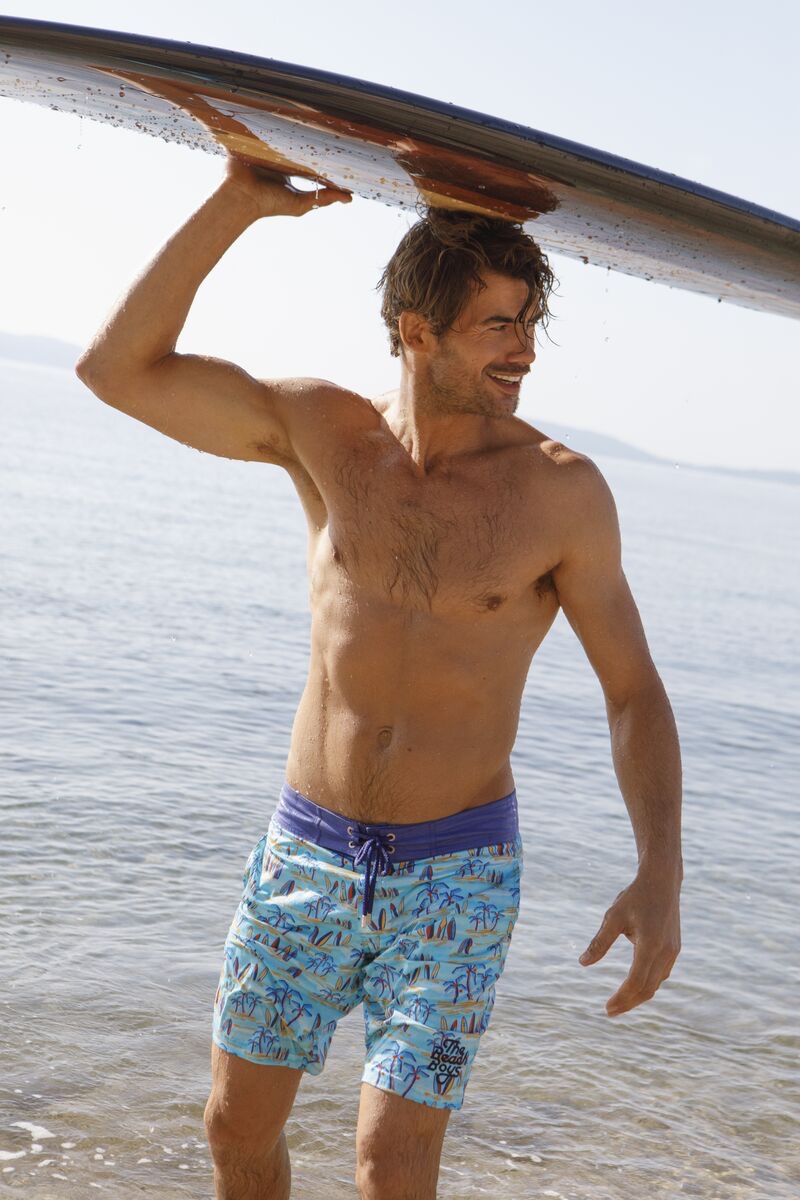 With its latest partnership, Vilebrequin aims to capture a bit of California warmth. The fashion brand combines its trademark St. Tropez style with the 1960s band The Beach Boys. The new capsule collection opts for a laid-back coastal aesthetic that fits the enduring history of The Beach Boys and their iconic tunes, including "I Get Around," "California Girls," and "God Only Knows."
The Vilebrequin collaboration, inspired by The Beach Boys, derives its color palette from the sunset and infuses its vacation essentials with free-spirited tropical designs. The Vilebrequin x The Beach Boys capsule collection features styles for the whole family.
Shorts, sweatshirts, beachwear, and accessories such as tote bags and bucket hats are available in Vilebrequin's bright patterns, which feature sea turtles, surfboards, and palm trees. Explore the Vilebrequin x The Beach Boys capsule collection at Vilebrequin.com.
Vilebrequin x The Beach Boys Capsule Collection