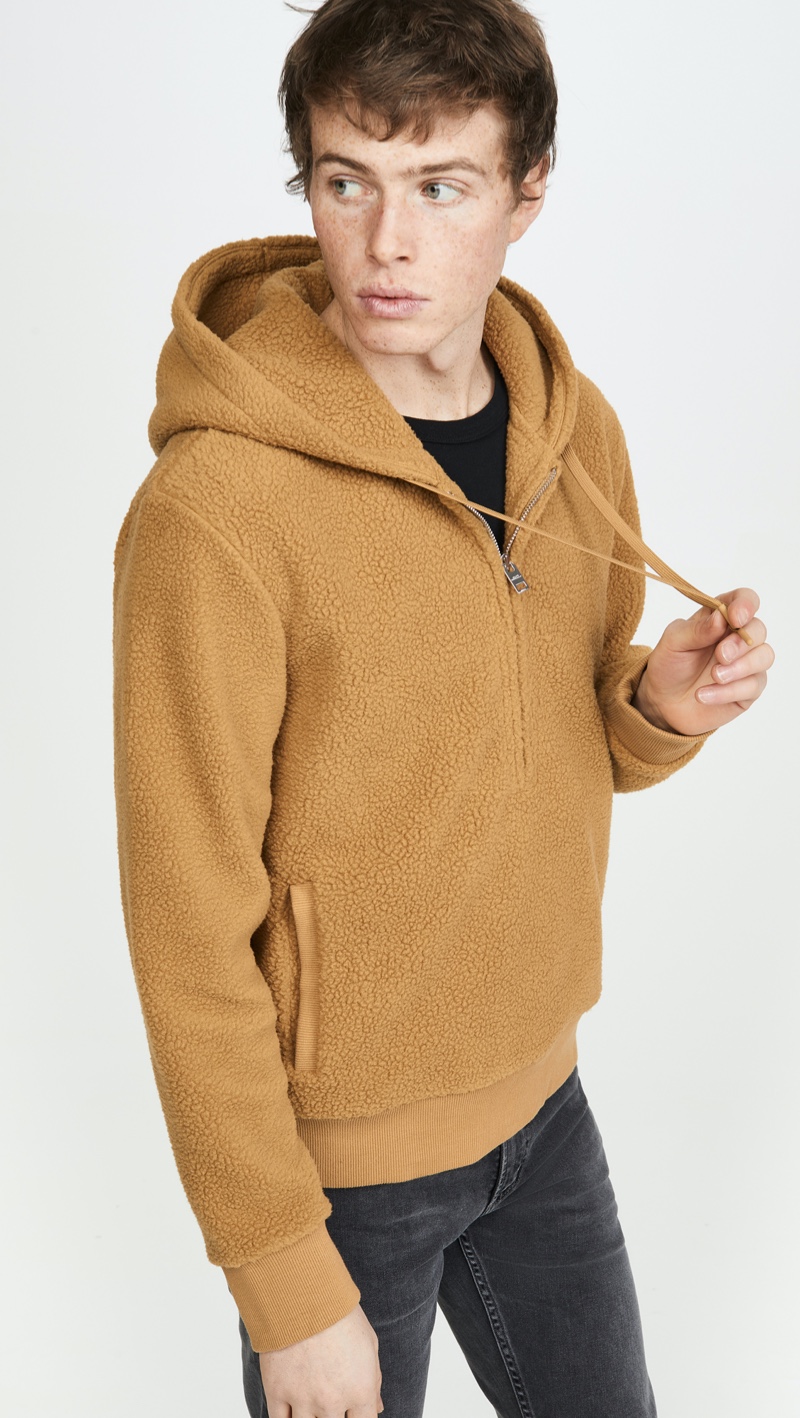 East Dane Buy More, Save More Sale
Thanks to East Dane, you don't have to wait until Black Friday to start shopping. The men's retailer launched its popular Buy More, Save More sale with up to 25% off full-price items and up to 60% off sale items. To take advantage of the sale, use the code MORE19 for 15% off orders of $200 or more, 20% off orders of $500 or more, and 25% off orders of $800 or more.
Related: Rocky Harwood Goes Rugged in Barbour for East Dane
If you need some inspiration for your shopping wishlist, take a look at some of our favorite pieces from the sale. You can add some texture to your wardrobe with Club Monaco's cozy sherpa sweatshirt or step up your denim game with POLO Ralph Lauren's Sullivan stretch denim jeans. But hurry, because East Dane's sale ends December 2, 2019, at 11:59 PT.