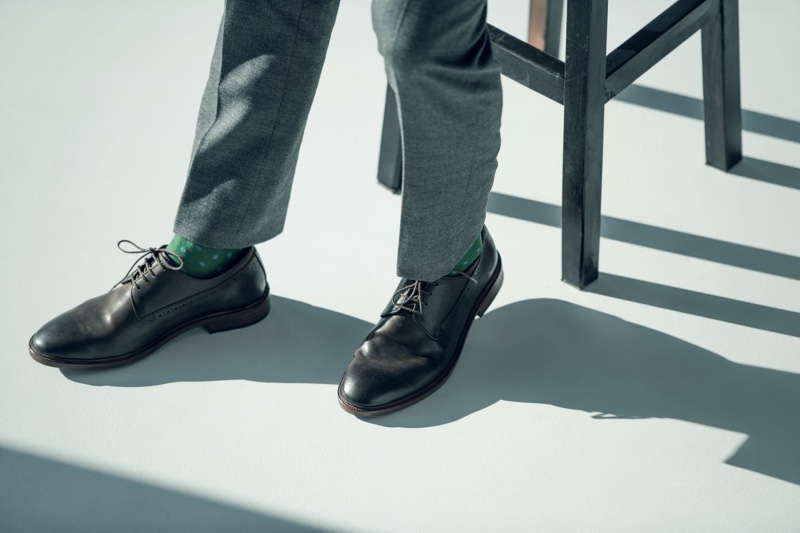 Many women claim that when they first meet a man, the first thing they see is his shoes. The style, grooming, and cleanliness of shoes say a lot more about a person than other details of the wardrobe and image in general. Therefore, the task of choosing the right shoes becomes quite important. And when it comes to this, it is worth understanding footwear types and purposes. What's in fashion? Today, fashion shoes are streamlined rather than rounded. Too strong tread and thick soles are a thing of the past. Stylish men's shoes should have a thin sole and an elegant look.
Types of men's shoes
Classic black lace-up shoes (derby)
This option is considered universal. It should be in every man's wardrobe. One can wear these shoes with both a trouser suit and jeans. Black shoes are well suited for everyday wear and formal occasions. The main thing is that there are no unnecessary details in these shoes. The optimal model, in this case, can be called a derby. This type has an open type of lacing. Derbies can have smooth or textured skin. Recently, more and more options have begun to appear from suede and leather with perforations. Due to the latter, this model loses its strict formality so that it can be worn with things in many different styles.
Oxfords
Do not think that the classic does not mean diversity. The most formal version of traditional boots is oxfords. This is the classic version of men's shoes, which is characterized by the presence of closed lacing. It seems to be "drowned" in the boot itself. This silhouette is perfect for a business image, not suitable for informal meetings. One must wear them with a tuxedo, tailcoat, or traditional suit. These models are available in black or brown from patent and smooth leather without perforation. Most often, these shoes are worn with trousers or pants, but not with jeans.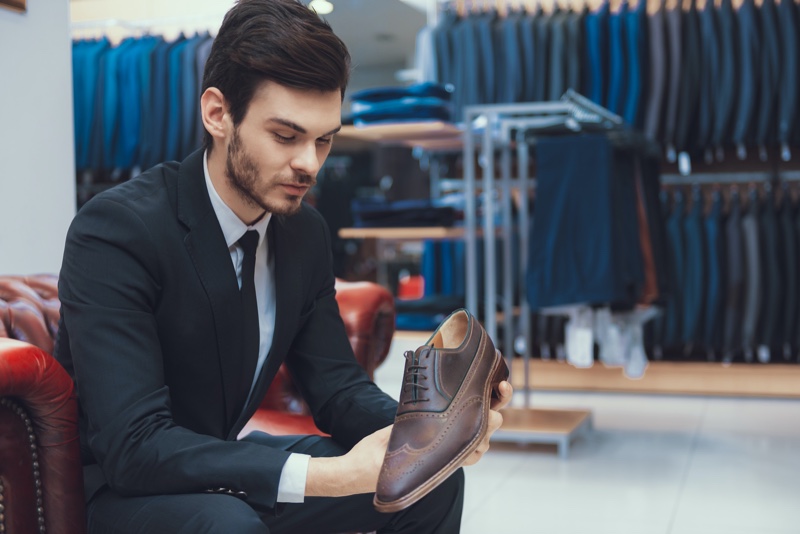 Oxford brogue
One of the variants of traditional oxfords is distinguished by the presence of various perforations. This is where brogues come in. In fact, brogues are not even a style of men's shoes but a way of decorating them (perforation). They can make boots, oxfords, and loafers. Despite this, in the traditional sense, brogues are perforated derbies. They are characterized by classic shoes with small perforations along the seam line. Often they are made of combined multi-colored materials.
They also include a perforated medallion on the toe of the boot. This model is not customary to wear with a formal suit. Previously, it was the shoe of English peasants, farmers, and cattle breeders. The presence of holes on the surface of the shoes was due to the fact that the water that got inside the shoes could flow out on its own. Over time, residents of cities began to wear this shoe option, but already worn without perforation.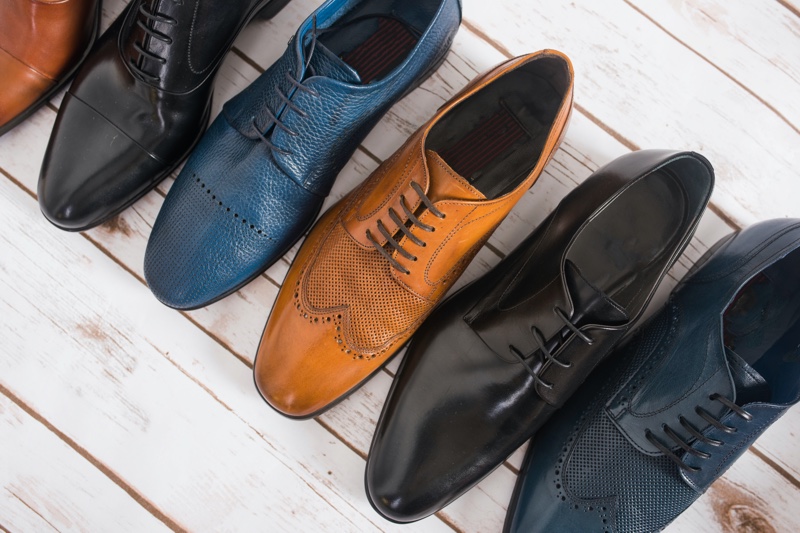 This type of shoe can be an excellent addition to an informal look: walking, playing golf. Casual apparel (corduroy trousers, tweed jackets, woolen pullovers) harmonizes well with such shoes. Sporty plaid blazers, flannel trousers, and dress shirts are what you should wear these shoes with. However, you do not need to wear brogues with skinny trousers. Otherwise, the legs will look too big. Trouser cuffs are welcome.
The popularity of this model is due to the fact that they are much more solid than sneakers, but not too strict, like, for example, classic shoes.
Monk Shoes
This shoe has no laces. From English, this name is translated as "monastic straps." This is probably due to the similarity with the footwear of the ministers of the church. Monks are made from leather of different textures and shades. Sometimes you can find a product made of suede. Often the clasp to the edges of these boots is made in brass, gold, or silver, which allows you to harmoniously combine them with a belt buckle, cufflinks, or watches.
Stylists recommend wearing these shoes with Italian-style pants (short enough to prevent the hem of the trousers from catching on the buckles), slightly skinny jeans, blazers, and cardigans.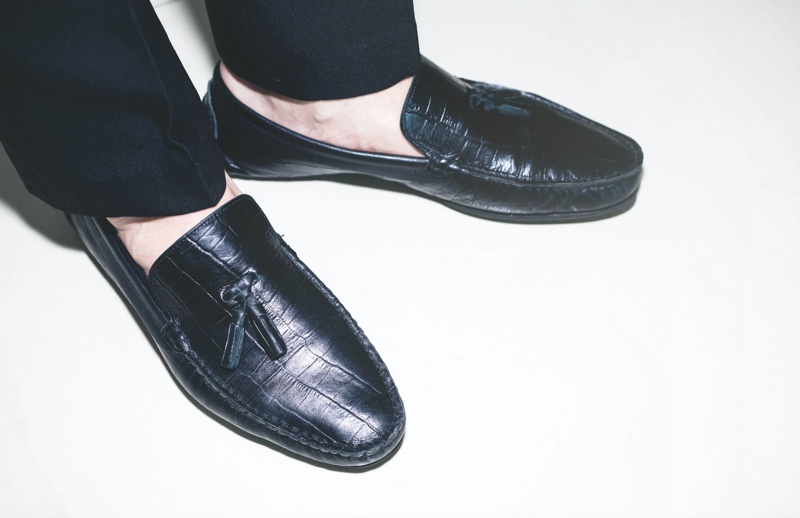 Loafers
This model of men's shoes is made without lacing and buckles. Therefore, this option is mainly preferred by those who do not like to fasten and lace up their shoes. The presence of an unchanged heel also distinguishes this version. However, this does not mean that one cannot wear such a model with a business suit.
Venetian version
This variety provides for the absence of any decorative additions. Reminiscent of leather moccasins, it is comfortable and practical to wear.
Penny Loafers
This model features a decorative leather band with a cut-out diamond at the top cross of the foot. They were also often called "house slippers for the street." But American students in the middle of the twentieth century liked to insert a penny coin into a diamond-shaped hole. This is the source of the name to the shoes themselves.
Fashionable men's shoes for winter
The main purpose of the winter models is protection from frost, but no one said that they could not be stylish and beautiful. When choosing winter mens boots, it is necessary to pay attention to the quality of materials, the high of the top, and the type of model. Both the upper and the lining of high-quality shoes should be made of natural and durable materials, and the sole should be strong.