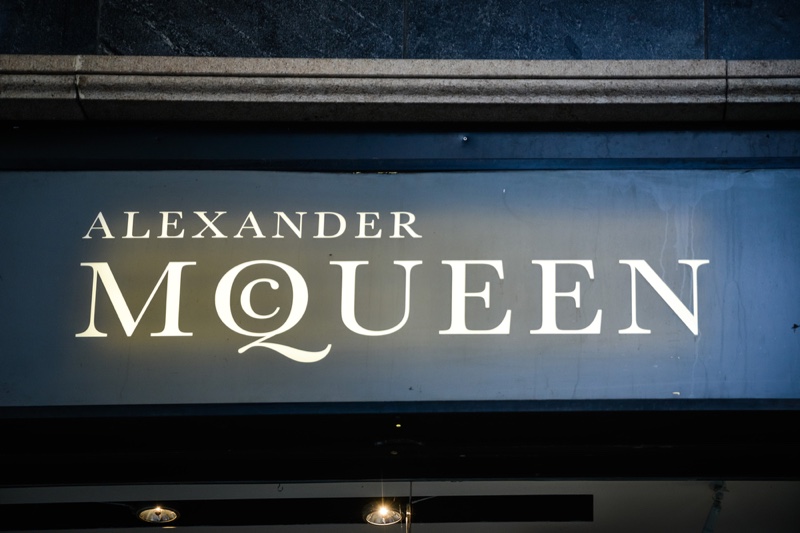 Fashion is a world all its own. The visions, the talent, the models, the sometimes–otherworldly creations that the artists we know as fashion designers come up with are legendary. Indeed, it is a cutthroat world where only the best and the brightest stay on top. Come with us as we explore ten shocking and tragic deaths that permeated this strange and beautiful world.
1.
Kate Spade
The purveyor of a beautiful, accessible line of handbags was found dead in her Manhattan apartment after she hanged herself. It was an act of suicide, state New York Police Department resources.
She was found by her housekeeper, said Chief of Detectives Dermot Shea. There was a suicide note at the scene. In the note there were references to Spade's husband as well as her daughter. She was only 55 years old and had started Kate Spade New York in 1993.
Her first shop was opened just three years later. Kate spade New York now has over 140 retail shops and outlet stores across the United States and more than 175 stores worldwide.
Her business did exceptionally well. Famous women like Chelsea Clinton sported the lovely handbags, and they stand truly as timeless pieces that will look stylish years from now. Friends remember the designer as being jovial and having a "great ray of light about her."
2.
Alexander McQueen
The year was 2010 when it was found that fashion designer Alexander McQueen had hanged himself He was found dead at his London apartment and his cause of death was asphyxia and hanging.
McQueen had dressed stars like Rihanna, Sarah Jessica Parker and Sandra Bullock. He killed himself nine days after his mother had passed away. He expressed this devastation over twitter days before he died himself.
He was known as the "hooligan of English fashion." Lady Gaga was a huge fan of Alexander McQueen and wore his stilettos that were alien inspired in one of her music videos. McQueen was the son of a taxi driver and trained at Savile Row in London for the company that made Prince Charles' suits.
His talent in the fashion world even had him honored as a Commander of the Most Excellent Order of the British Empire by Queen Elizabeth II in 2003.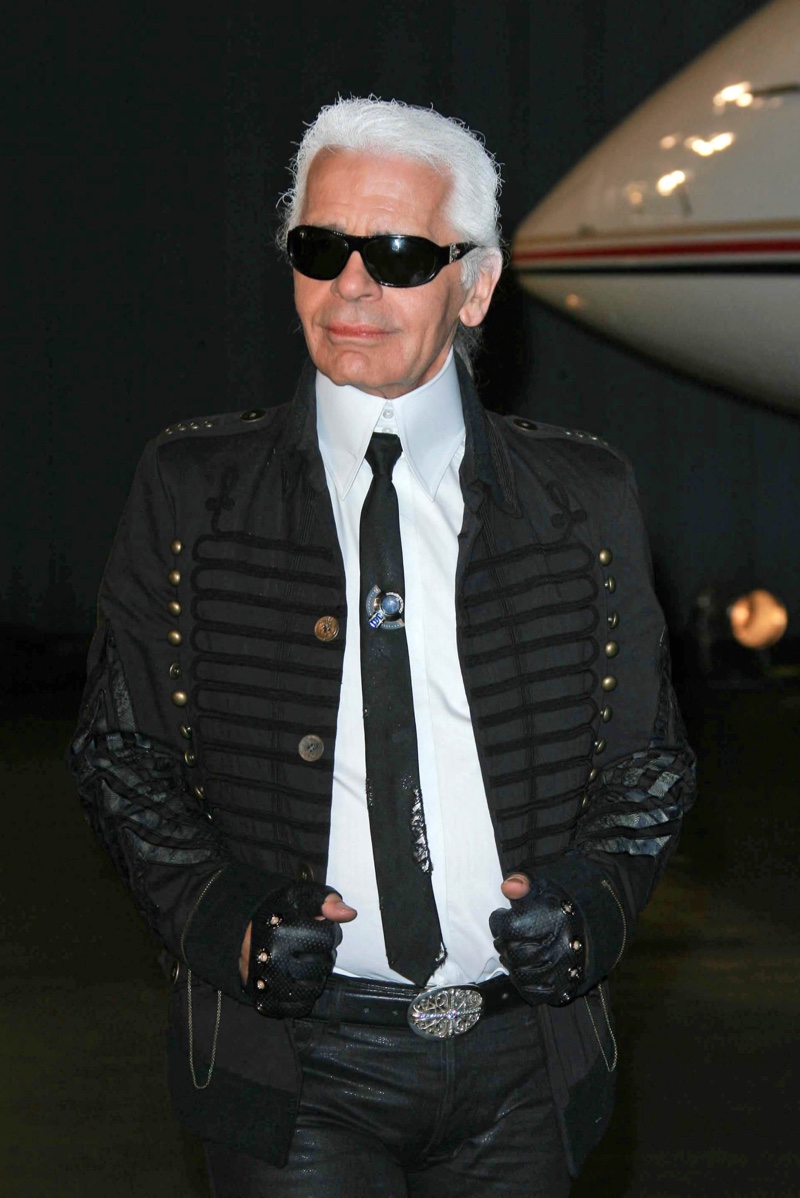 3.
Karl Lagerfeld
Karl Lagerfeld wore many hats, like being the creative director of Chanel. He died in 2019 in Paris, and he is credited with helping turn the City of Lights into the most fashionable city in the world. It has been revealed that he left some of his $200M fortune to his beloved cat, Choupette. A petition for filing probate should have been made soon after. While many believe that the delay in declaring probate is probably because of the confusion over the extent of his wealth.
Aside from his great designs on high-fashion catwalks, he even designed a collection for the affordable H&M clothing store in 2004.
Poor health is the reason that this visionary met his end of days. He was 85 years old. His designs will influence newcomers to the fashion industry in the decades to come.
4.
Carla Fendi
This powerful woman died at the age of 79. Her company stated she had been ill but did not state why.
The company had celebrated 90 years in business in 2016. They celebrated such a milestone by staging a huge show complete with a plexiglass catwalk across the Trevi fountain. This huge undertaking cost over $2 million but showed the greatness of the brand.
Fendi bags, furs and scarves were huge and still continue to grace the bodies of stars and fashion lovers alike. Carla Fendi even got to work with the great Karl Lagerfeld, making her brand even greater than it already was.
The Double F logo-which means "fun fur", and its must–have bags like the Baguette, are staples of consumers who have outstanding taste or simply love fashion. They are pieces that will stand the test of time.
5.
Kenneth Jay Lane
If you are like us and you love costume jewelry, you likely know the name Kenneth Jay Lane. He self-proclaimed his stuff "junque" and "faque". He was 85 when he passed away in his Manhattan home.
He died in his sleep, says Chris Sheppard, EVP of Lane's company. The designer called himself a "fabulous fake" and was known as the first American jewelry designer to make it cool to wear fake jewelry. He made so much selling these lovely pieces he turned his lifestyle into that of a high class person's!
Even today, his pieces continue to sell well on the QVC shopping channel and even other online retailers. The suave and handsome Lane always had a taste for fashion, once taking an after-school job to buy a camel's hair coat. His jewelry is stunning, even if it is not real!
6.
Hubert de Givenchy
Do you remember the gorgeous dress Audrey Hepburn wore in the film Breakfast at Tiffany's? If so, then you have seen probably the most famous piece ever by Givenchy. He was a tall man, standing a 6 foot 6 inches, and was an authority not only in height but in the fashion world.
Givenchy died in 2018, but his legacy lives on in many ways. He was the first designer to launch a high-end, ready to wear collection of clothing. Prominent women everywhere, including Princess Grace of Monaco, Jacqueline Onassis, Jane Fonda, and others wore his clothing.
The Givenchy house of fashion worked with greats like Alexander McQueen, John Galliano, and Julien MacDonald. He peacefully died in his sleep at the age of 91.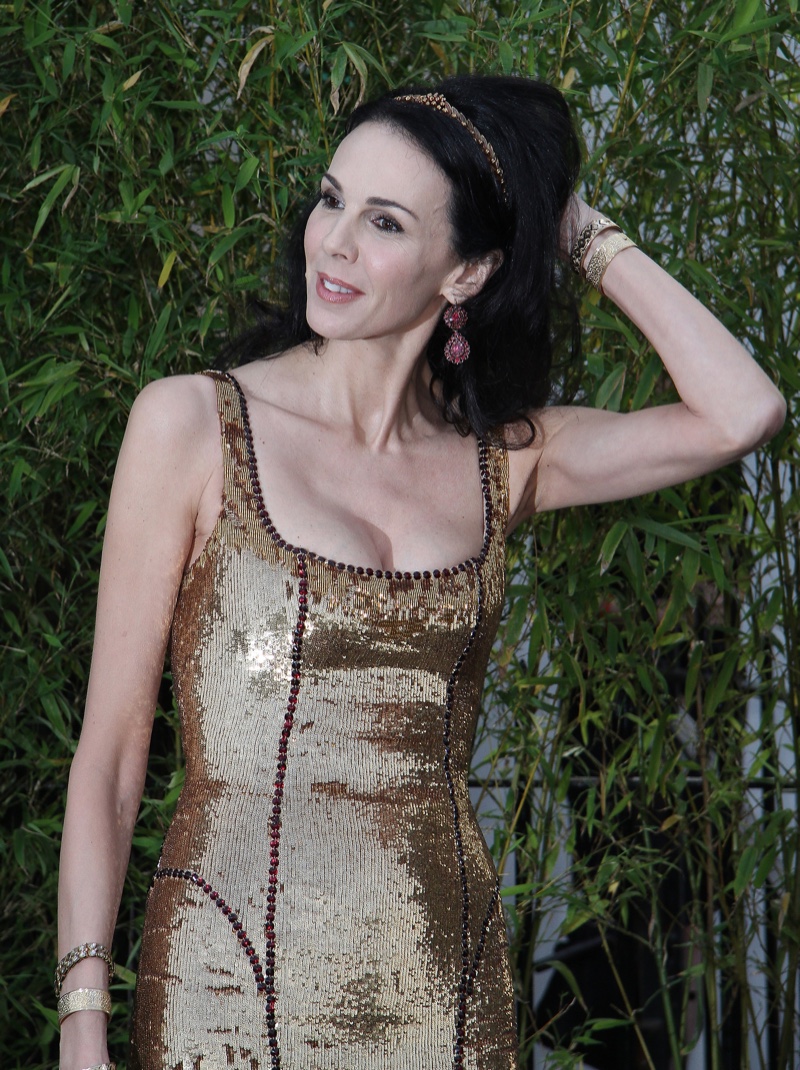 7.
L'Wren Scott
The death of L'Wren Scott was mysterious. Sadly, the designer committed suicide, but she had left no note behind. It was no doubt one of the hardest things that her friends and family had to deal with.
Those who knew Scott described her as being "sweet", "thoughtful" and "kind." She would send texts stating she was thinking of her loved ones. She would always help out, said friends.
Other stated that she was nothing but nice and kind. One friend, editor of the popular magazine Cosmopolitan, stated that she was "warm, funny and sympathetic." Indeed, friends sorely missed her not for her talent in the fashion world but for her sparkling personality.
Sadly, she hanged herself with a black silk scarf in her New York apartment on Monday, March 17, 2014. Some state it was financial problems that led her to commit this saddening act.
8.
Daul Kim
A series of messages led to the discovery that Daul Kim was dead. She had left messages on a website indicating she was depressed and lonely. She was only 20 years old and walking runways of fashion capitals New York, Paris and Milan. She was found hanged in her city center apartment by a friend.
She had modeled in Asia before making her debut in Paris Fashion Week in 2009. She had lovely thick hair and was quirky in nature. She was not only beautiful but also artistically talented, good at painting and filmmaking. She had even done a solo show of her work in Seoul, SK.
She had worn the fashions of Alexander McQueen, Chanel and van Noten. She had left hints on her blog about this. Her 5 November 2009 entry stated "I already accepted that I relate to nothing. The more I gain the more lonely it is… I know I'm like a ghost."
9.
Gia Carangi
Gia Carangi was known for her free-spirited nature and her seductive ways, her intelligence, and her overall "realness". She is also associated with a tragic death. She is considered by many people to be the world's very first supermodel.
She was also one of the first female celebrities to die from AIDS, during the days when it was a disease we really did not understand. She struggled with addiction to heroin, which severely affected her career. It was in 1981 that she went to rehab, sobered up, and rejoined the industry.
It was later in that same year she did a TV interview for ABC, and the interview portrayed her as a wise, well-spoken and sage young woman who wanted nothing more than to start over. Sadly, her illness had progressed to be properly treated and she died in 1986 at only 26 years of age.
10.
Margaux Hemingway
She was the granddaughter of the famed writer Ernest Hemingway. She was the sister of Mariel Hemingway, an esteemed actress. She had everything going for her. She was getting lots of work and was a very in demand model.
People even compared her beauty to the legendary Grace Kelly. She was on the covers of magazines that covered high-end fashion worldwide. She was even in some films-indeed, the world was her oyster.
But her personal life was still very troubled. She was an epileptic and struggled with substance abuse problems. She had attempted suicide at one point in her life-more than one point, actually. It was July 1, 1996, that Hemingway was found dead in her home in Los Angeles. She had overdosed on phenobarbital. She was only 41 years old.
These fashion designers and models all contributed greatly to the exciting world of fashion. Some of their deaths were simply far too soon, and they will be sorely missed.