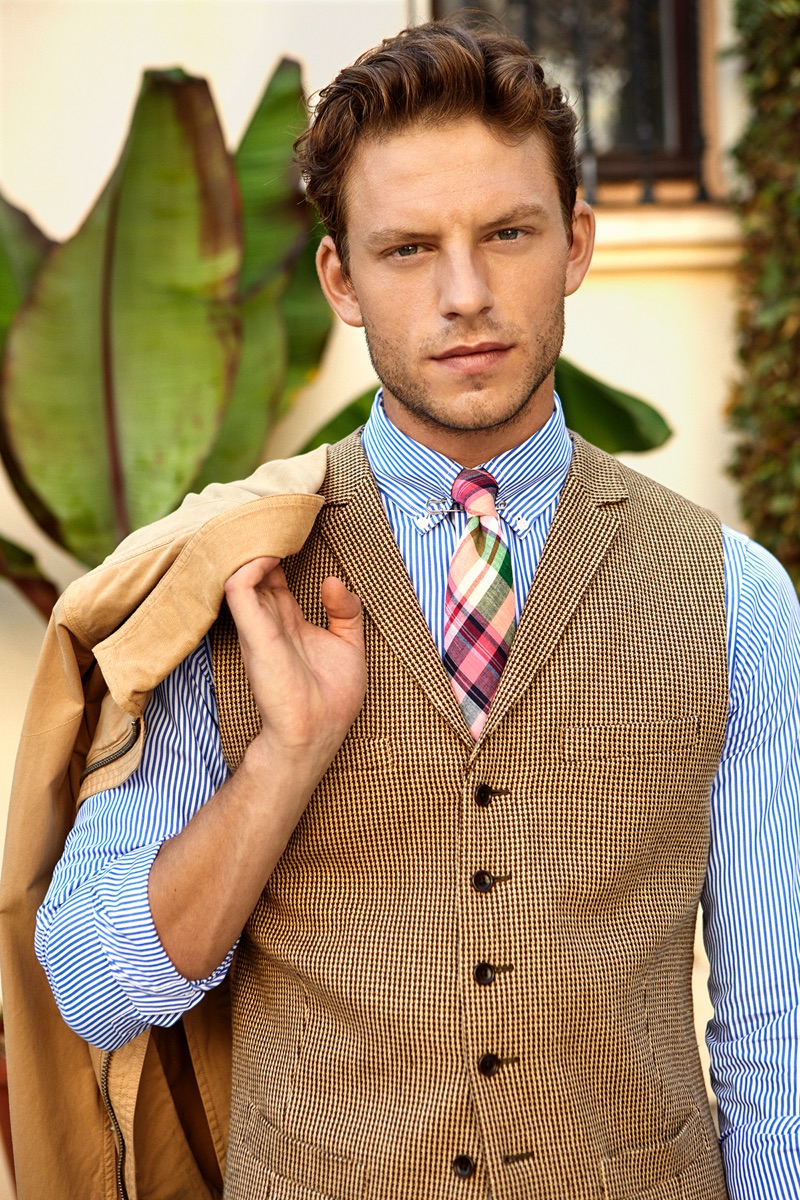 Saville Row delivers an inspiring outing with preppy style front and center. The brand unveils its spring-summer 2020 campaign. Photographer Sergi Pons photographs the advertisement. Meanwhile, models Daniel Schröder, Edu Roman, Carmen Celli, and Okkie come together as the faces of the season.
Related: Travis, Francisco & Simonas Front Bruno Banani Summer '20 Campaign
Daniel and Edu inspire in Saville Row's sartorial wardrobe. Smart separates take the focus with a great juxtaposition of dandy formal style and casual essentials. Embracing a color palette of spring tones and neutrals, Saville Row highlights a lineup of striped shirts, colorful knit sweaters, sharp waistcoats, tropical print shirting, and more.
Saville Row Spring/Summer 2020 Campaign