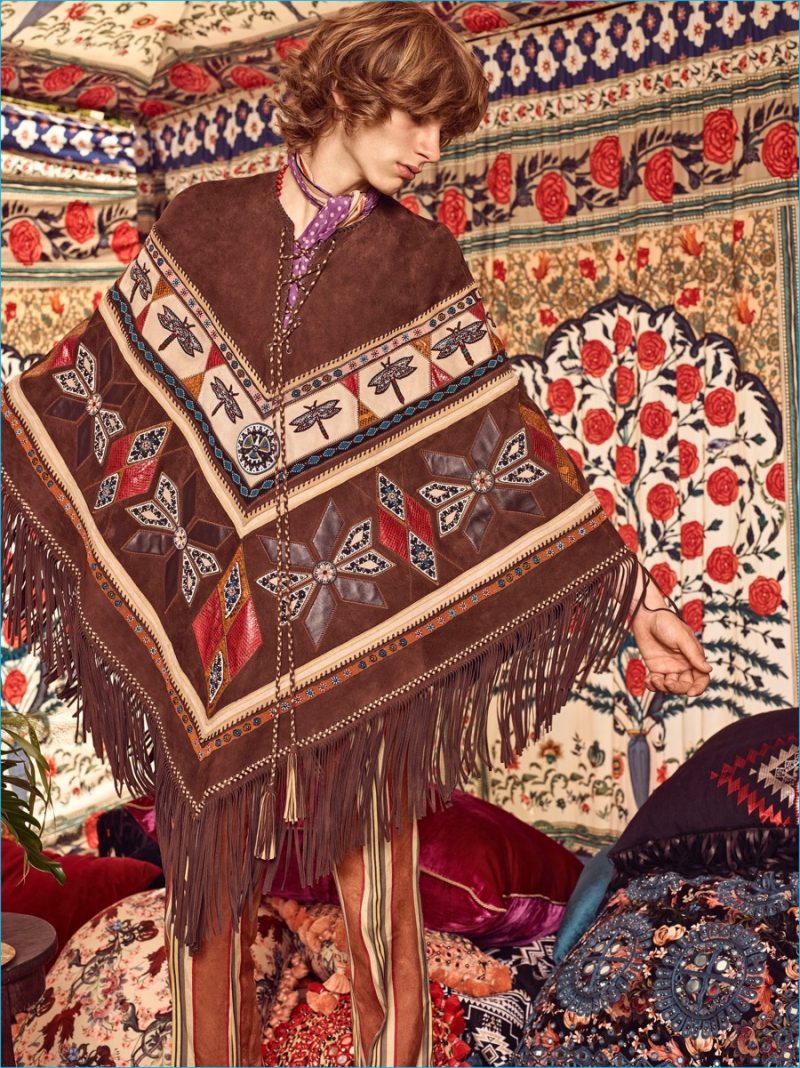 Roberto Cavalli creative director, Peter Dundas continues to find his confidence in the 1970s. Referencing rock legends such as Mick Jagger and Keith Richards, Dundas presents Cavalli's man as a bold, dandy traveler. Bright colors and enticing prints come together for a spring-summer 2017 collection. Dressing decadent fashions, pastels, earth tones and serene blue hues cater to a rich outing. Perfecting a Bohemian style, silks and cotton are joined by washed and distressed jacquards.
Roberto Cavalli Spring/Summer 2017 Men's Collection
Meanwhile, leather outerwear and suede fringe take inspiration from Native American culture. Dundas also borrows from Navajo motifs, laying out intricate beading and embellishments. Bringing to mind fashion icons such as designer Yves Saint Laurent, the new Cavalli collection also takes a style note from Moroccan travels. The kaftan and patterned shirting add a spirit of romance to the range.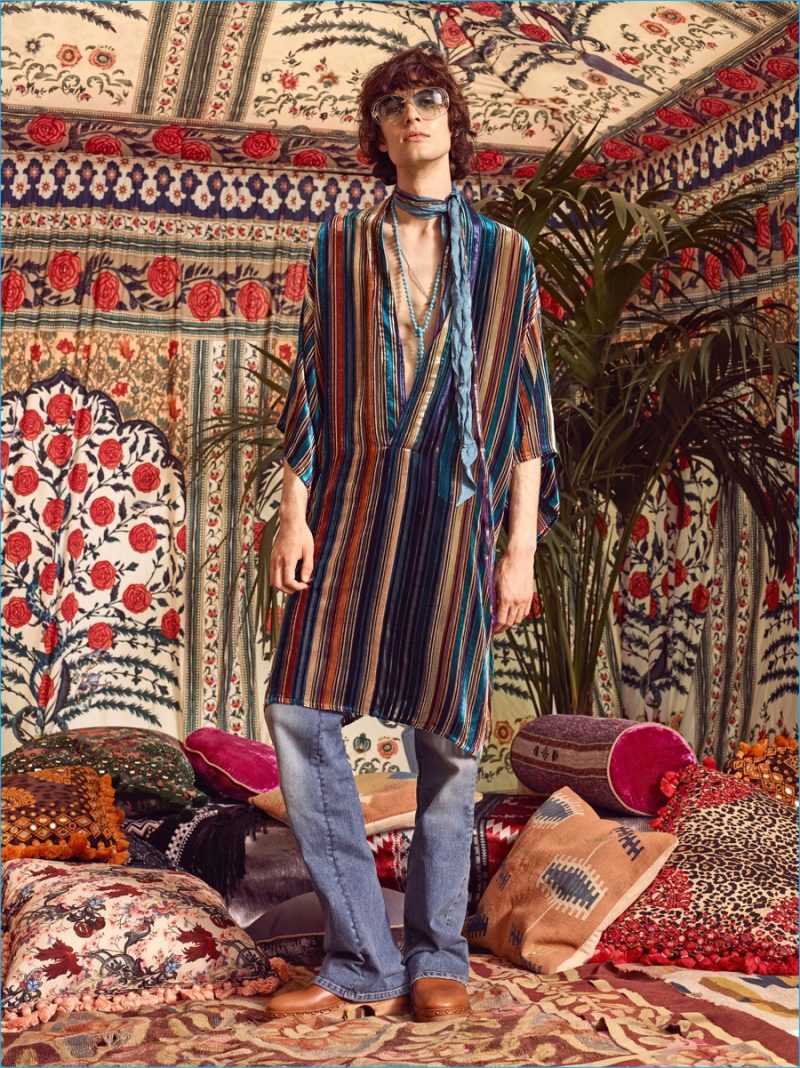 Finally, denim is treated with patchwork and tie-dyed. Rounding out the season, clogs and platform boots solidify a seventies style motif, while turquoise and coral necklaces and skinny scarves provide for statement accessories.