Reiss menswear delivers smart style as usual with a fall 2020 collection, composed of sophisticated and preppy looks. The global pandemic inspires an elegant range of loungewear. The idea is to balance the chic attributes of an autumn wardrobe with the comfort of lounging about at home. Tailored and relaxed fits are prevalent with a mix of oversized sweaters, sleek jackets, and contemporary pants.
Related: The Summer Edit – Edward Dons Chic Reiss Style
Reiss Fall 2020 Men's Collection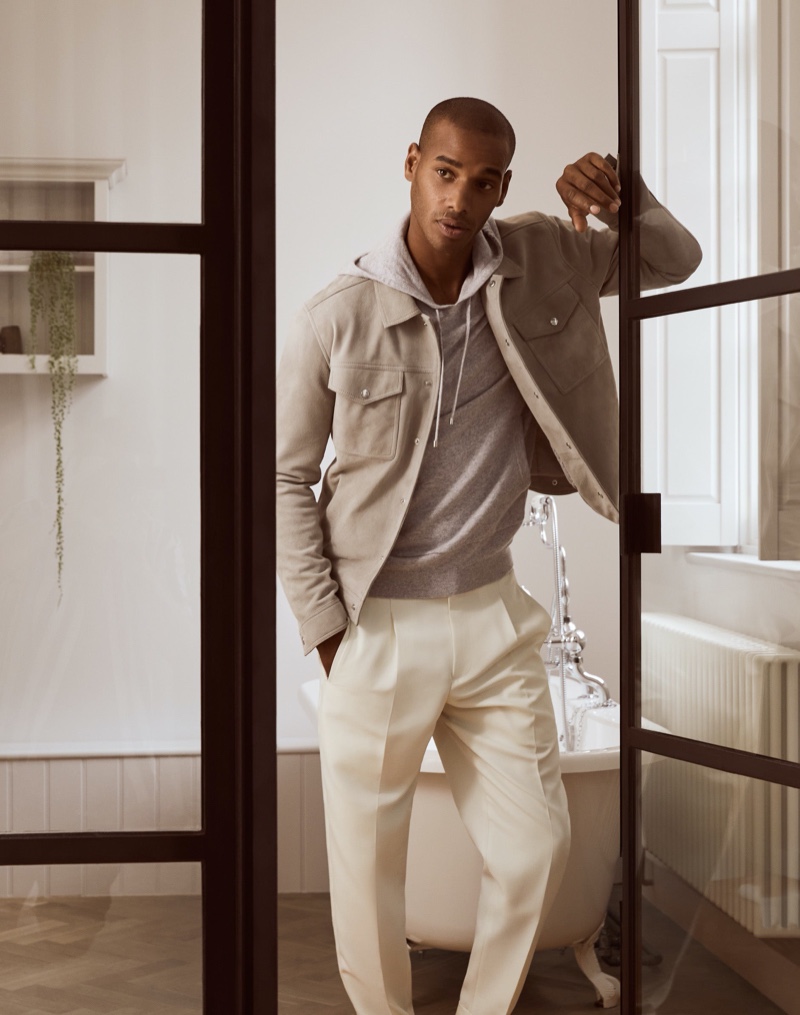 Reiss' collection is meant to be layered. Straight lines combine with prints and oversized pieces, as well as fitted layers and pants. The symmetrical lines look best when offered a deconstructed finish. Meanwhile, the colors are soft and muted, featuring gray, putty, camel, and nude with touches of white and cream.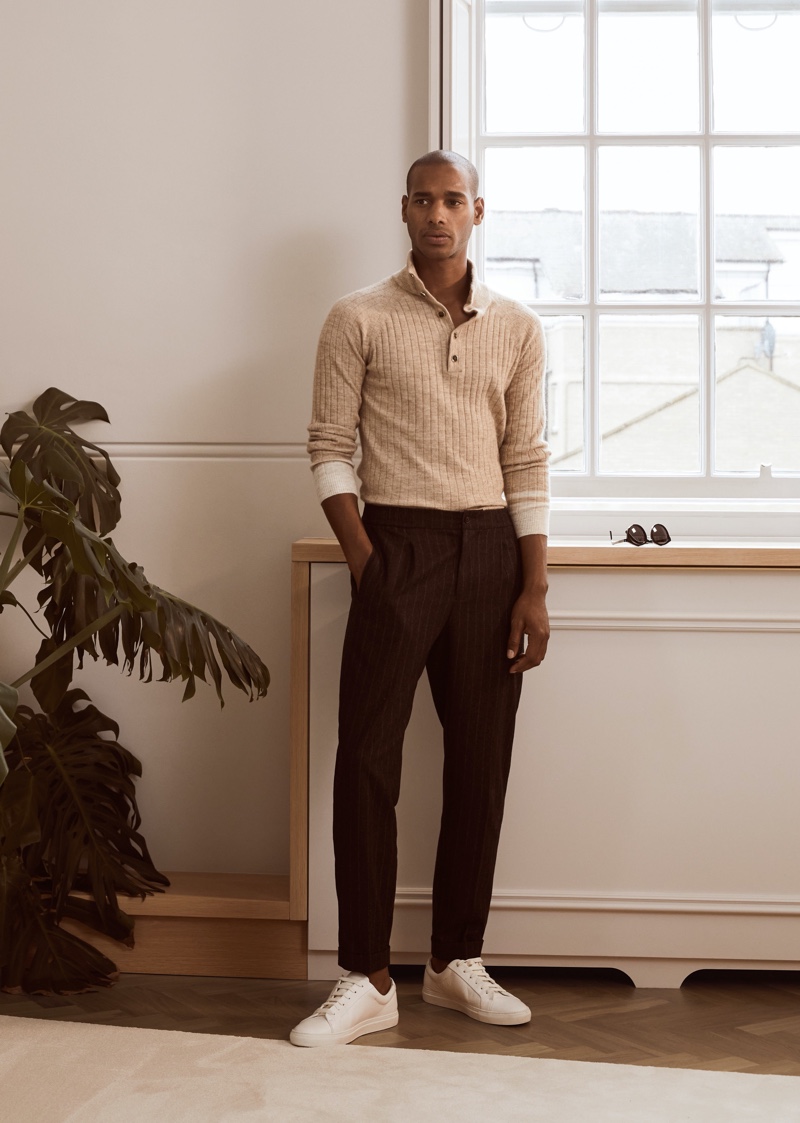 While most pieces are plain and simple for an everyday layered look, Reiss also offers exciting prints that catch the eye without being too distracting. Even if you don't have an eye for fashion, Reiss does the guesswork for you. Their pieces are easy to build upon without too much effort on your part.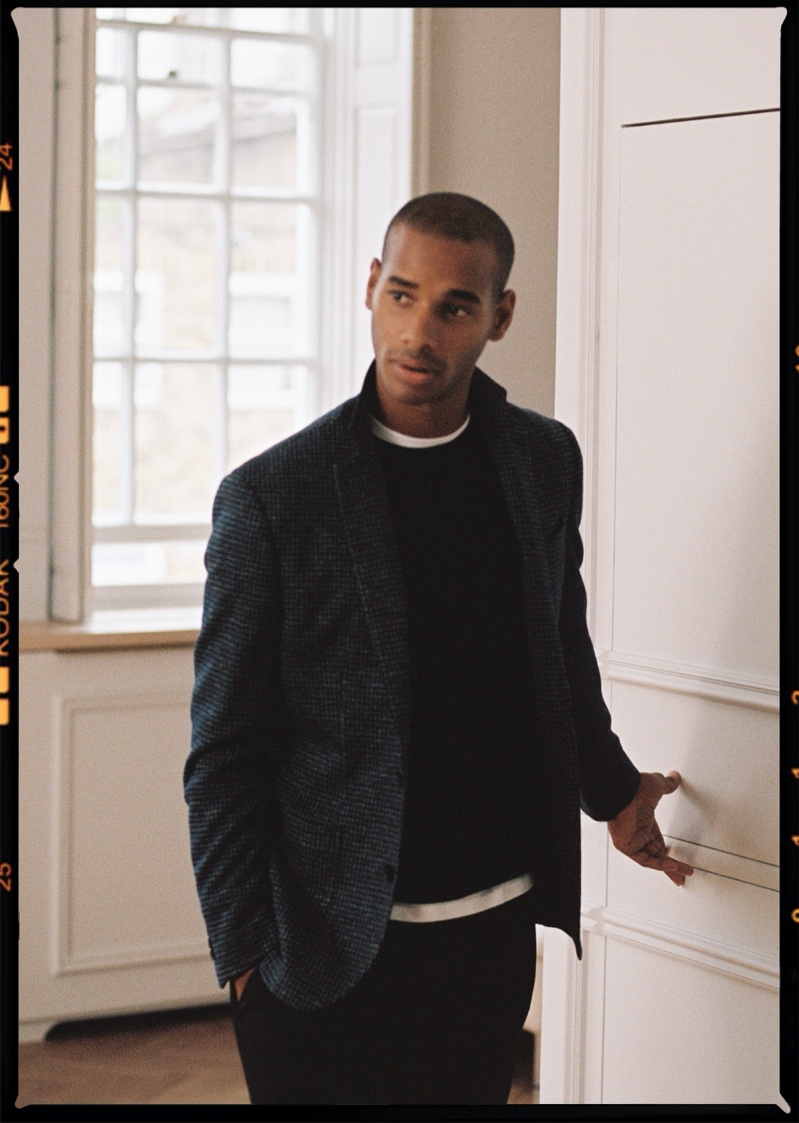 Fall's materials are soft to the touch and comfortable to wear yet high quality. Reiss lays out a wardrobe, which includes wool, cotton, linen, cashmere, and leather. The brand's choice of fabric shows a luxurious hand while also emphasizing lounge-worthy shapes. This collection is for men that value style, but won't sacrifice comfort over it.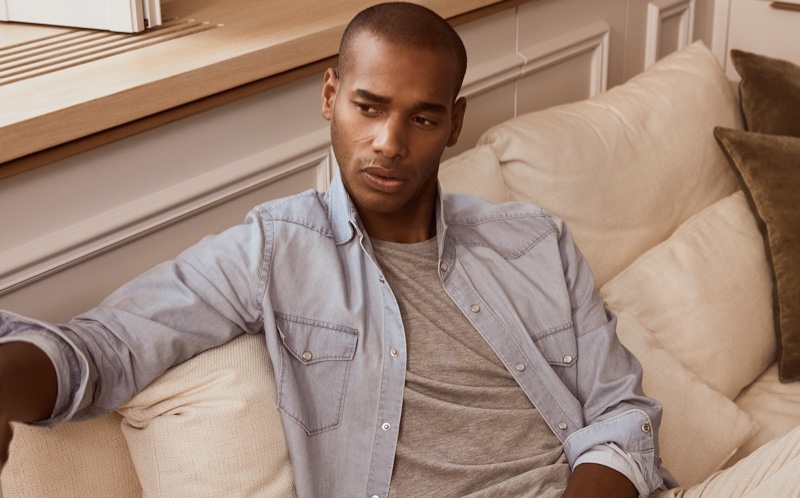 All in all, Reiss's fall 2020 men's collection serves up an interpretation of loungewear that easily transitions from home to out on the town. It seamlessly marries soft materials, muted tones, and simple lines for clothes that you can wear while shopping for groceries, running errands, or marathoning a new Netflix show.