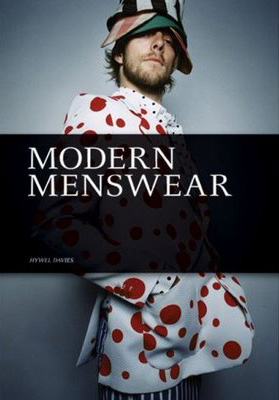 This is a great book. It profiles some of the latest cutting edge designers and gives a brief overview of their career. It is also full of drool worthy pictures. I even picked up some new styling tips after a read. Buy it @ Barnes & Nobles or here
Menswear is the most creative and dynamic area in fashion today. Changing attitudes, a relaxation of dress codes, and larger disposable incomes have all led to men spending more money on looking good than ever before. Modern menswear is defying conventions and transforming the fashion landscape.

Creating this focus is a group of visionaries who have shifted the boundaries of menswear design. Designers who have broken with tradition to visualize radical and directional clothing. They are not concerned with the formalities and traditions of menswear but see their garments as an expression of contemporary thought. With a huge range of imagery, Modern Menswear showcases these fashion leaders, profiling big names and emerging talent from across the world. Designers featured include Marc Jacobs, Yohji Yamamoto, Vivienne Westwood, and John Galliano, providing an insight into their design processes and their contribution to the contemporary fashion aesthetic.