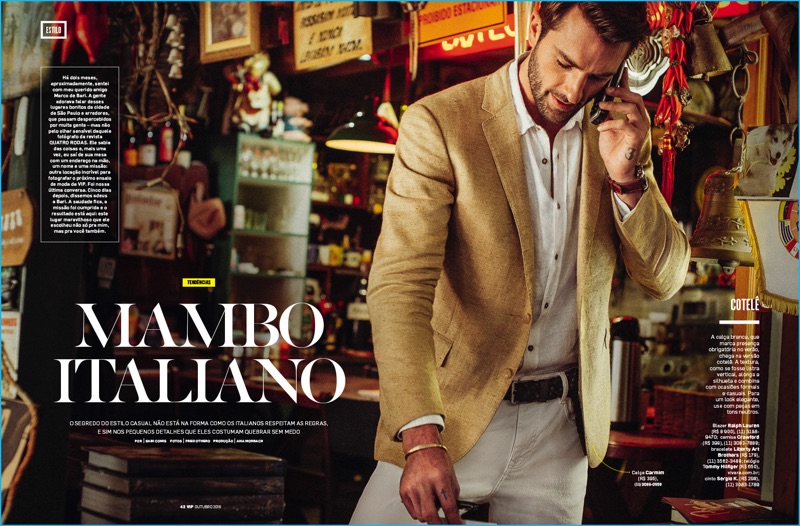 VIP Brasil lets São Paulo's Jardim Di Napoli set the scene for its latest editorial. Almost seventy years old, the Italian cantina serves as the backdrop to photographer, Fred Othero's October 2016 story. Here, Rafael Lazzini steals the spotlight, connecting with stylist, Ana Morbach.
Related: VIP Brasil Curates Contemporary Streetwear-Inspired Looks
The Brazilian model channels the ease and sophisticated of Italian style with a smart wardrobe. Gabi Comis serves as fashion editor for the outing, calling attention to choice brands such as Hugo Boss, Salvatore Ferragamo, and Tommy Hilfiger. Rafael also wears accessories from his own label, Liberty Art Brothers. / Art by Rafael Pera. Grooming by Liege Wisniewski.
Editorial: Rafael Lazzini for VIP Brasil