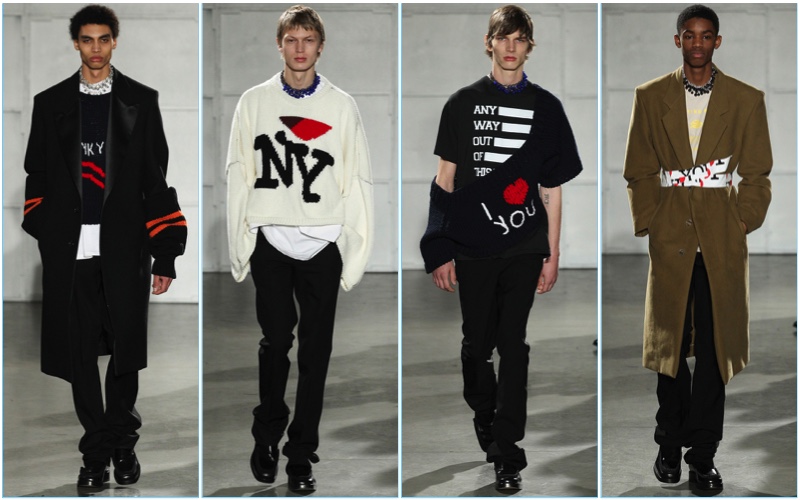 Coinciding with his new role as Calvin Klein creative director, Raf Simons joined the New York Fashion Week: Men's lineup. Taking inspiration from the Big Apple for his fall-winter 2017 collection, Simons marries his affinity for a boyish spirit with the idea of tourists visiting New York. Bringing to mind images of New Yorkers in their best winter coats, the Belgian designer serves up an impressive range of oversized coats.
Related: Raf Simons Celebrates Robert Mapplethorpe's Legacy with Spring '17 Campaign
The grown-up symbol plays in contrast to logo adorned knitwear and graphic tees. Lending the season his own spin on the I Love New York t-shirt, Simons introduces charming cropped knits. The sweaters join an array of tees that capture an outsider's perspective of Manhattan. Certain to be a hot commodity come fall, Simons also accessorizes with oversized arm warmers.
Raf Simons Fall/Winter 2017 Collection