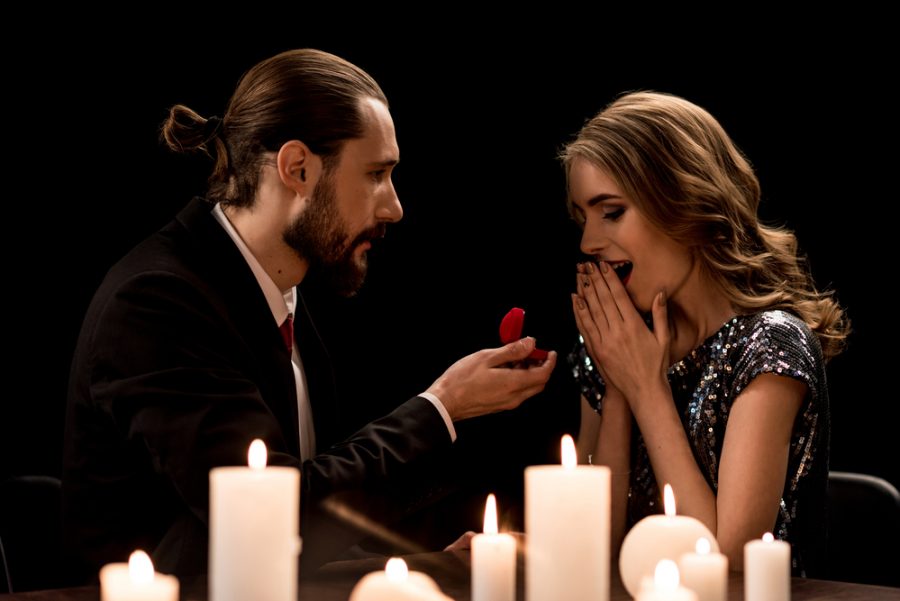 You're in a relationship for a while now, and you have decided. She's the one. Now it's time to plan for everything, in the smallest detail. The place and time when you'll propose matter; so does the ring with which you'll propose with. And one thing men seem to overlook frequently is what they'll be wearing when popping the question. But, let's get down to details in the following paragraphs. 
Choose the venue and how you'll propose
How you'll propose plays a big role in deciding what attire to wear on the big day. Although this will be an important day in your life, you don't have to wear a tuxedo. If you decide to propose on a trip outdoors, you'll look ridiculous with a pair of dress pants and some fancy shoes on. So, before deciding what to wear on the big day, choose how you'll be spending it. Then, you can decide what to wear, in general terms.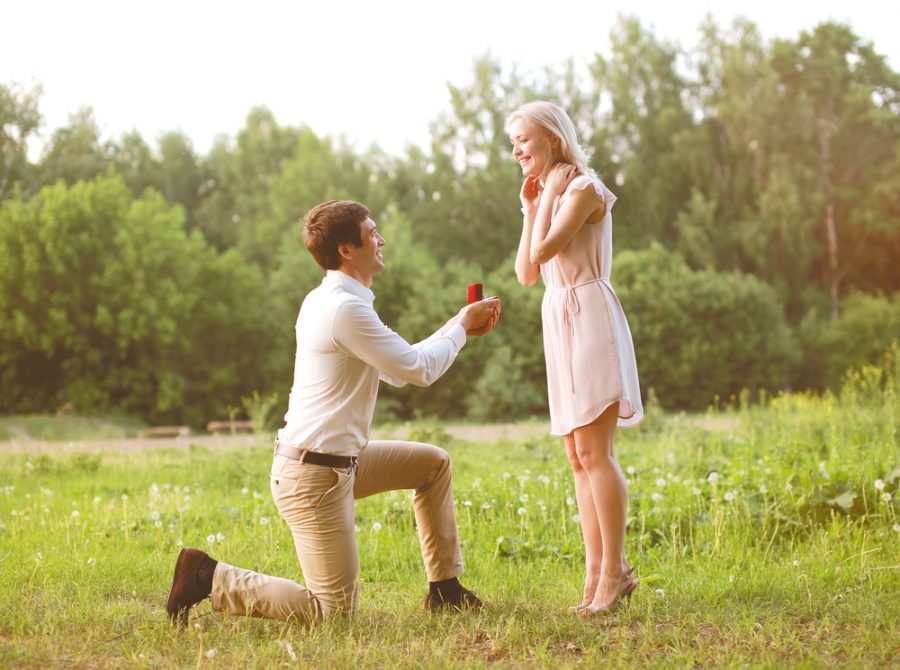 Coordinate your outfit with the engagement ring
To make your proposal a bit more memorable, you can coordinate parts of your outfit with the engagement ring. For instance, if you choose an oval engagement ring with blue stones, add some blue to your outfit. Although the bride-to-be won't know what's with the color choice of the day previously to you popping the question, it's a thing she will notice once that beautiful stone is on her ring finger. 
Think of practical aspects
You want to look polished on your engagement day. But you can't overlook some realistic elements. The most important is the way you'll store the ring until the proposal moment. Pockets make great choices, but they might give away your intentions, in some cases. Do you know what useful invention for this purpose we have found? A pair of socks with a secret storage compartment, specially designed for such uses. Yep, it's smart, discreet, and convenient. Once you go down on one knee, you can easily reach out for your ring!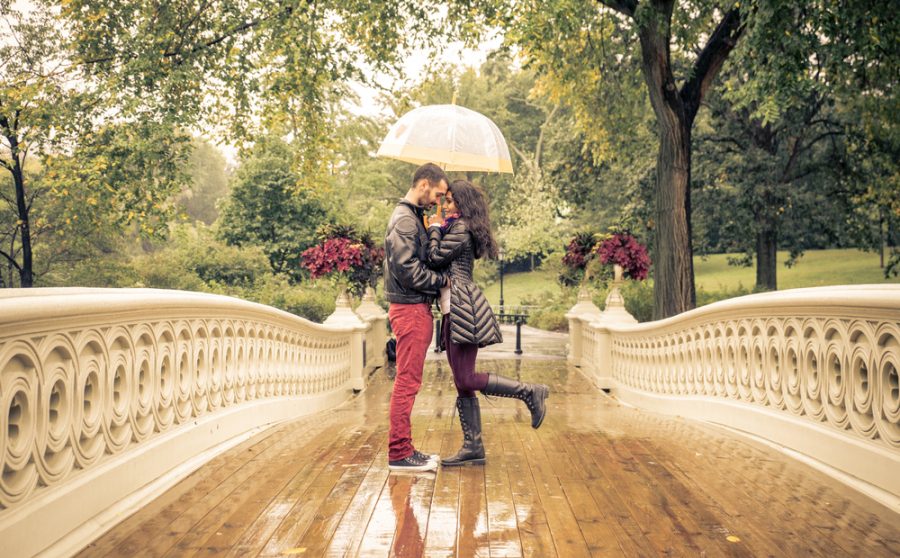 Dress with the weather in mind
Please, consider the weather before choosing an engagement outfit. First of all, dress for the season. You don't want to freeze to death and steal your significant other's joy of getting married to you. Also, dressing inappropriately in hot weather might make you feel lightheaded. The adrenaline, emotions, and already warm environment will be tricky to overcome. 
Dress for photos, too
Remember, you'll have pictures of you from this special day. Be those selfies, professional photos, or some quick shots your friends take; you will remember forever how appropriate or not your whole attire was for this day. So, when you think of your proposal attire, make sure it photographs well. Have a few selfies in the mirror when deciding what to wear. This will give you a better idea if your outfit of choice is that appropriate. 
These are some simple tips to follow when deciding what to wear on the day of your proposal. Remember that you don't have to go overboard with your clothing style. Just wear something that fits, is practical, and appropriate for the activity you choose.