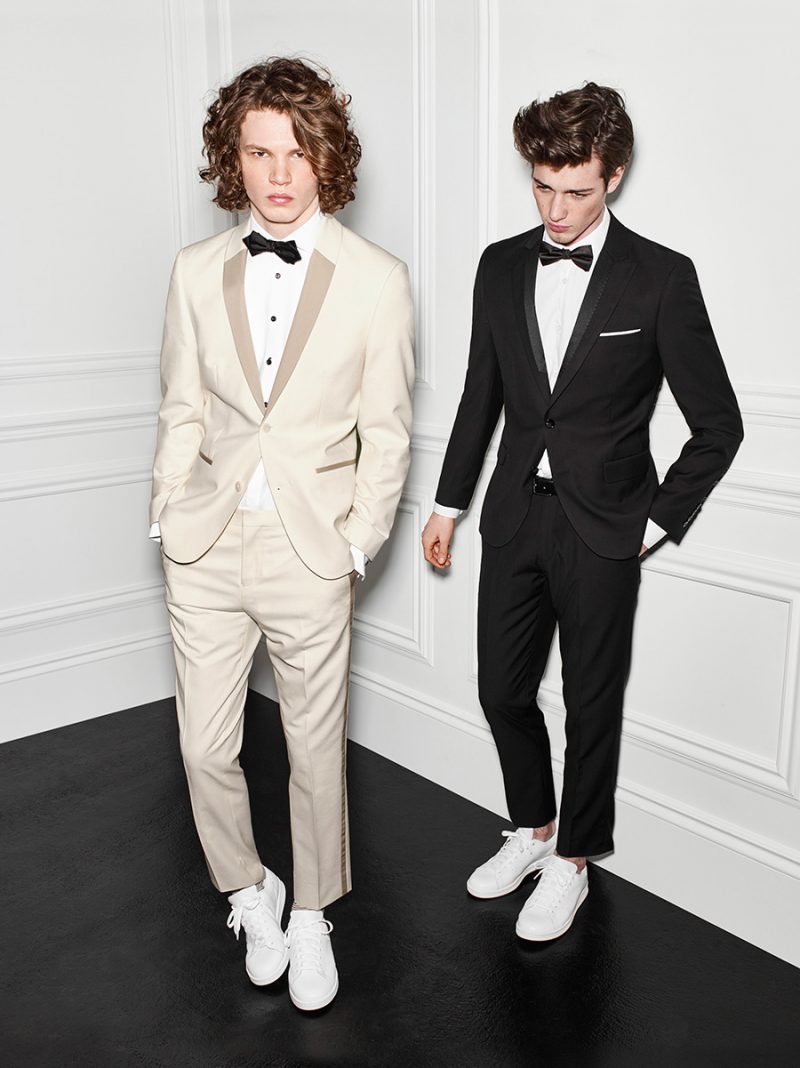 Simons makes a brilliant case for prom style with a guide lensed by Leda & St Jacques. Models Arran Turton-Phillips, Robbie Beeser and Matthew Davidson play dress-up for the occasion. Fresh prom ensembles are offered up with modern proportions and a splash of character. First and foremost, tuxedos are given a contemporary update with white sneakers.
Related: Topman Makes Stylish Prom Proposals
Transitioning into a more casual moment, printed shirts are front and center. Paired with pleated trousers, shirts are updated with floral and grid prints. In addition to tuxedos, the short suit provides a youthful spin on formal style. Rounding out the guide with contemporary details, collarless jackets, buttons, pins, suspenders and more bring an inspiring edge to prom ensembles.
Simons Prom 2016 Style Guide