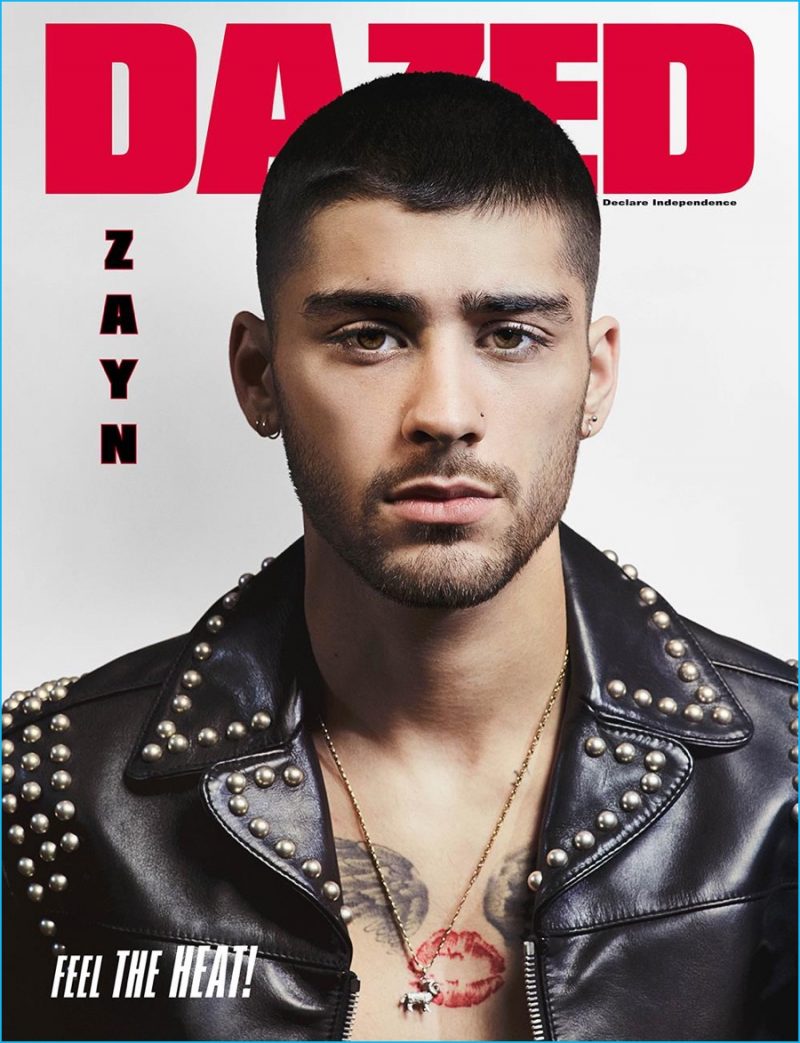 It's the summer of Zayn Malik as the Like I Would singer covers the most recent issue of British magazine Dazed. Starring in a photo shoot lensed by photographer Collier Schorr, Malik links up with stylist Robbie Spencer for the occasion. Photographed in Brooklyn, Malik dons a casual wardrobe that features brands such as Marc Jacobs and Louis Vuitton.
Related: Zayn Malik Makes a Safari Animal Statement in Louis Vuitton
Talking about dealing with the fame that came with One Direction and his life now, the 23 year-old singer opens up to Dazed, sharing, "I haven't done much acclimatin'. I'm just staying the way that I am." Malik continues, "I think that's the best way to keep your sanity. You've got to hold on to what you are and not let things get to your head, because if you do, that's when everything comes crashing down terribly."
Discussing this year's Met Gala where he wore a custom look from Versace, Malik recalls, "I wasn't really sure what to expect. I know it's a big deal in the fashion industry. Anna Wintour obviously runs the whole thing so it was an honor to even get to go. I was asked to design my own costume by Donatella Versace!"
Responding to criticism he received over his outfit, Malik says, "It was cool. I had seen a few people hitting me online, saying negative things about it. But I enjoyed it because they were saying I looked like a dude from Mortal Kombat, and it was actually based on a character (from the video game series), called Jax. He had metal arms, and the theme was technology, so I just took it from him…It's a bit easy to just dress up in a suit. I like to do things that are a bit outside of that." Read more on DazedDigital.com.
Zayn Malik Dazed Photo Shoot