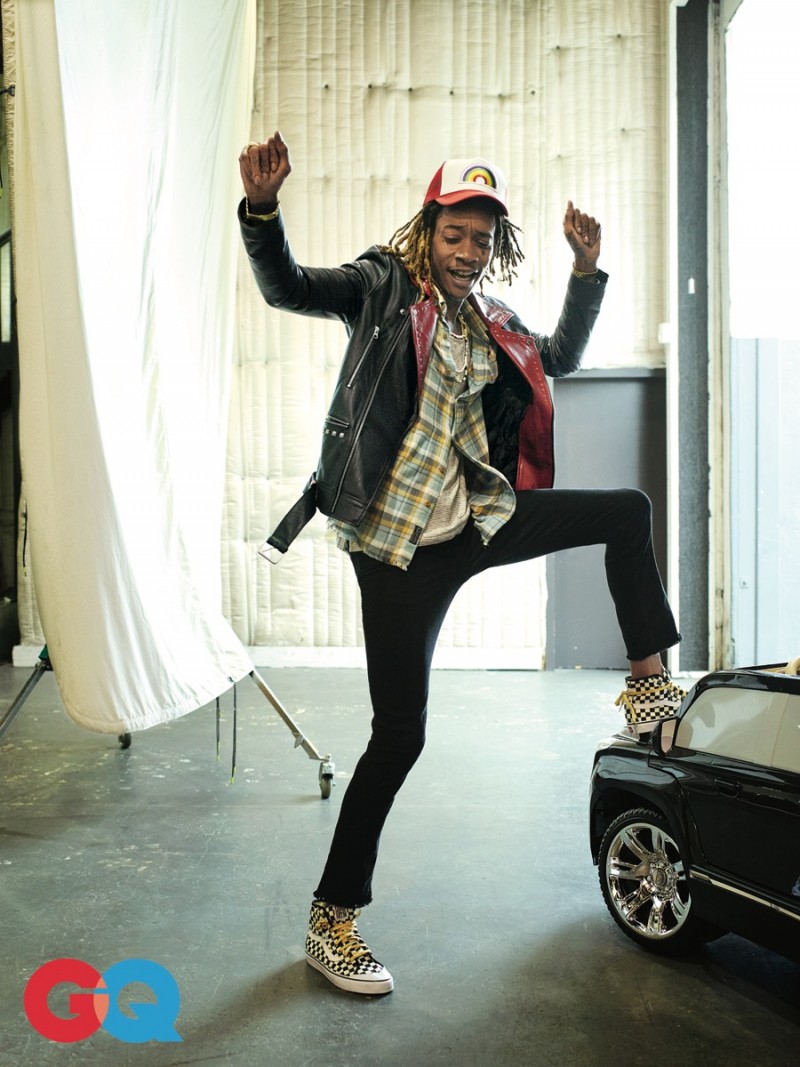 Photographed by Peggy Sirota, rapper Wiz Khalifa appears in a style shoot for the April 2016 issue of American GQ. Approaching spring fashions, the magazine presents an affordable alternative to designer looks, straight from the runway. Inspired by brands such as Saint Laurent and Valentino, Khalifa's wardrobe includes a camouflage shirt, leather biker jacket, skinny denim jeans, skate sneakers and more. Promoting his latest release, Khalifa, the rapper describes it as "a collection of songs that I wanted to put out before that didn't make it onto other albums and shit like that." Read more on GQ.com.
Wiz Khalifa American GQ Photo Shoot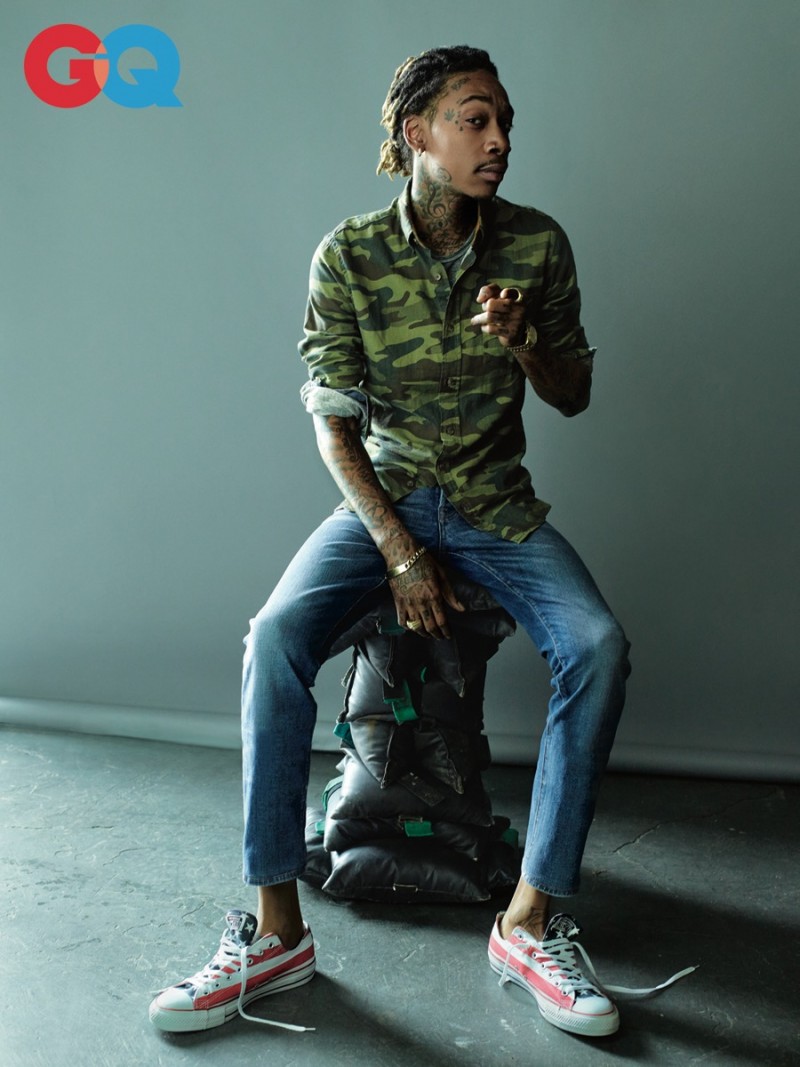 Wiz Khalifa British GQ Style Photo Shoot
Wiz Khalifa also appears in the spring-summer 2016 issue of British GQ Style. Photographed by Bruna Kazinoti, Khalifa dons designer spring fashions from Louis Vuitton, Paul Smith and Dries Van Noten. Dishing on his signature weed, Khalifa shares, "It was never really a goal of mine to get into the business, it developed over the past two or three years and became much more serious. My goal was literally just to get a weed card."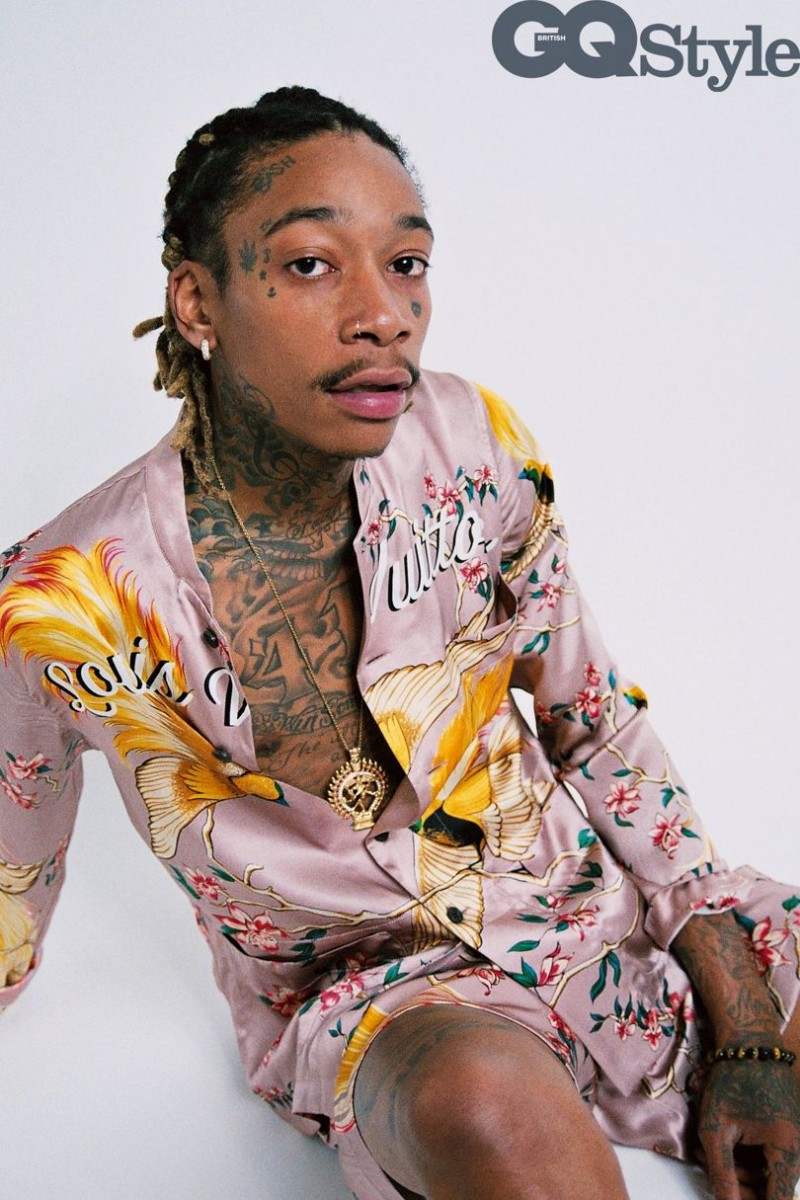 Talking about how he got into the business, the rapper continues, "But then I started figuring out what you can do, and it just started making sense. That's when I started building my business around it. Now we're at a place where I feel we're going to be able to do something nobody's ever done before." Read more on GQ-Magazine.co.uk.