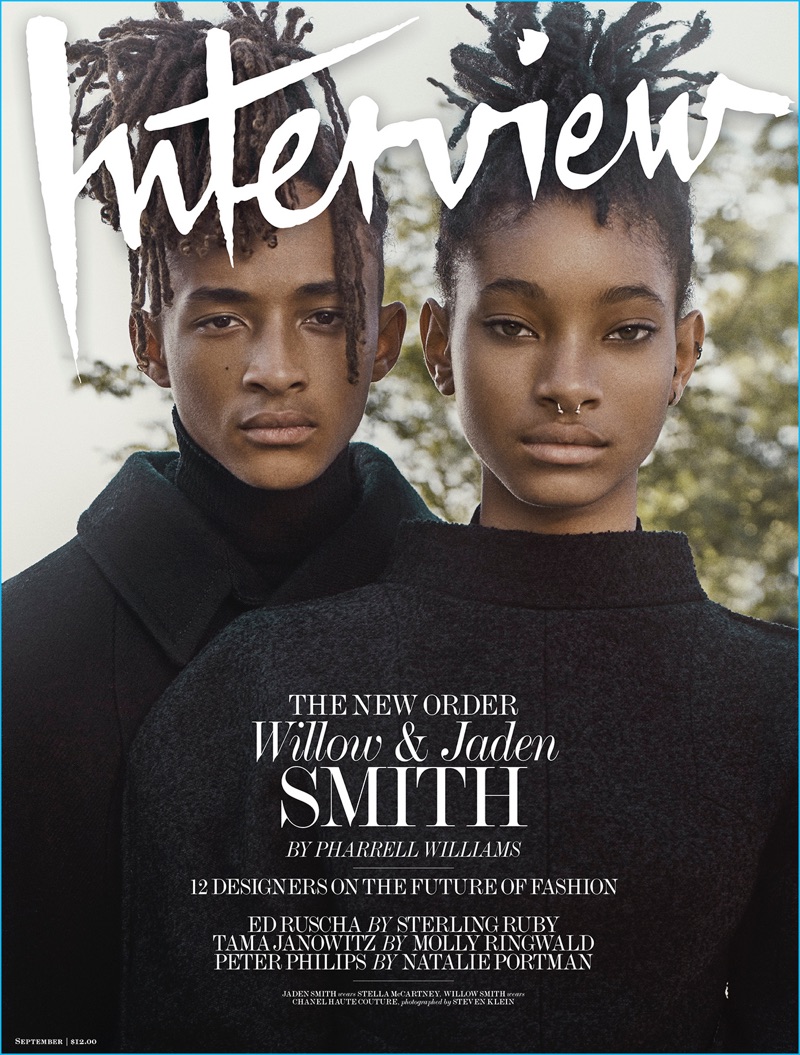 Interview magazine enlists brother and sister, Willow and Jaden Smith to cover its September 2016 issue. Embracing a fashion-forward edge, the pair is photographed by Steven Klein. Donning gender neutral styles, Jaden and Willow are styled by Karl Templer, rocking brands such as Calvin Klein Collection and Rick Owens.
Talking to the magazine, Jaden praises his parents Jada and Will Smith as being his ultimate role models. The 18-year-old actor shares, "My parents are definitely my biggest role models. And that's where me and Willow both pull all of our inspiration from to change the world. It all comes from a concept of affecting the world in a positive way and leaving it better than it was than when we came."
Related: Jaden Smith + More Make Bold Style Statements at 2016 MTV VMAs
Willow & Jaden Smith Interview Magazine Photo Shoot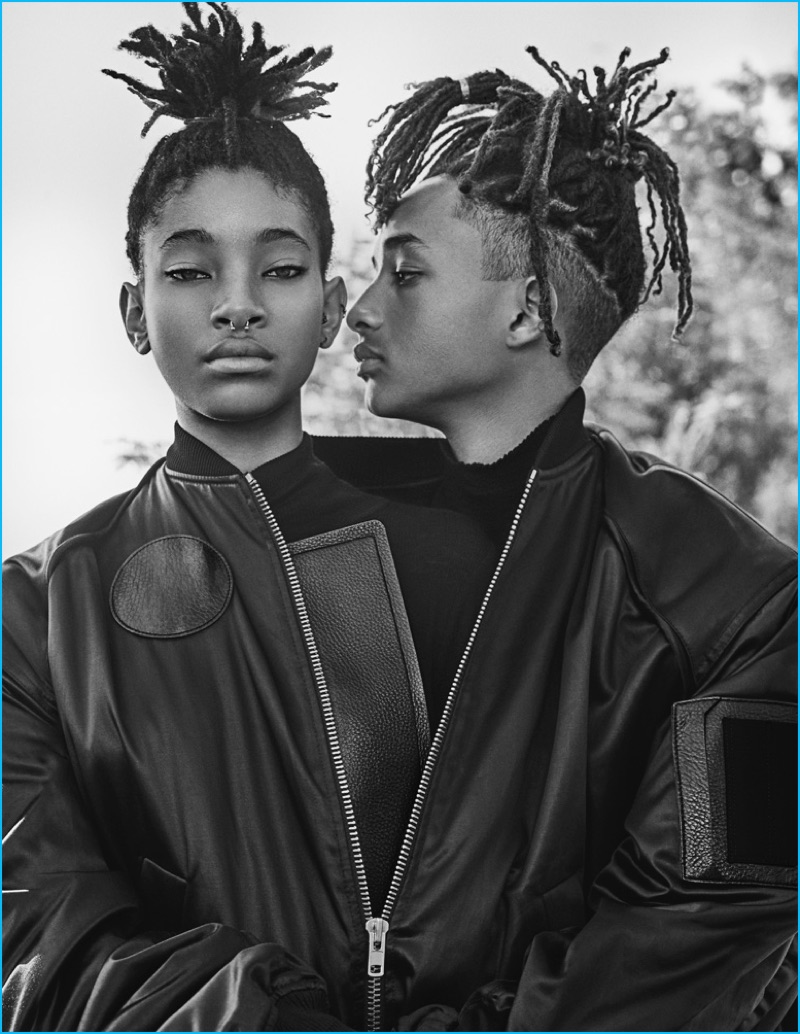 Continuing the conversation, Jaden expresses, "I feel like that enters into all types of different areas because there are so many different outlets that life has to offer for us. That goes into technology, into music. That goes into science, into spirituality, into education. Where me and Willow come from, a lot of it is trying to make society more efficient, so that kids don't cry, like, 'Why do I have to go to school?' Instead, kids are like, 'Yeah! I'm so glad to go to school! I'm a better person than I was yesterday, and I can help people.'" Read more on InterviewMagazine.com.